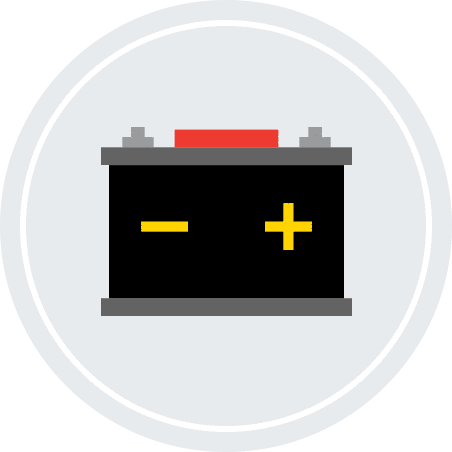 BATTERY

Keeps You From Getting Stranded

Your battery is an important safety component. When working properly, that battery will start your vehicle in the harshest conditions instead of leaving you stranded. Les Schwab is one of the largest providers of batteries in the West, which means there's a good chance we have the battery you need in stock and ready for installation.
Free Battery Check and Charging System Inspection
Checking your battery every year can help keep you from being stuck on top of the pass or in the blazing heat. Our team will inspect your battery and charging systems to ensure you can start your vehicle in any weather. Starting problems? See our article on battery versus alternator issues.