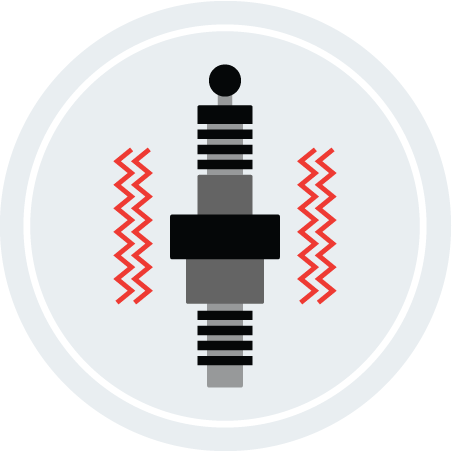 SUSPENSION

Keeps Your Tires Safely on the Road

It's important to maintain contact with the road, especially when going over bumps or a random pothole. Your vehicle's suspension system, including shocks and struts, is great at that job when every part is working properly.
Free Shock and Suspension Checks
The Les Schwab team offers free inspections of all of your vehicle's suspension system components. Learn the benefits of proper alignment and suspension maintenance.