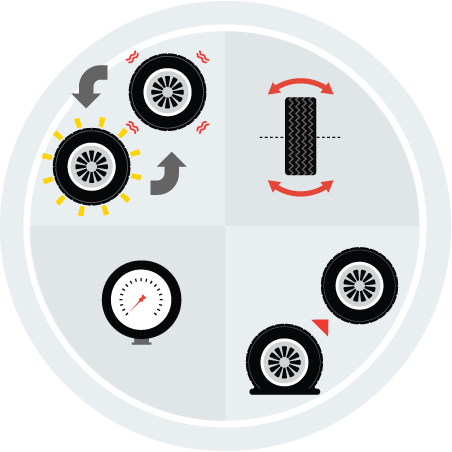 TIRES

Connect You With the Highway

The type of tires you put on your vehicle impact your traction, performance, and safety. We know because we've been putting tires on vehicles throughout the West since 1952.
Get the Most from Your Tires
Les Schwab tires come with free services, including free air checks and tire inflation every 30 days, free rotations, free alignment checks, and free tire checks to ensure your tires keep you and your family safely on the road.