How Do I Know When I Need New Tires?
The primary functions of tread are to divert water from beneath the tire, to improve traction and to avoid hydroplaning on wet roads. As tire tread wears down, it becomes less reliable. Find out when you need new tires in this video, or read about it below.
Tires become completely unsafe when they're worn down to 1⁄16 of an inch. Many people prefer to replace their tires even sooner, especially when driving in adverse weather conditions.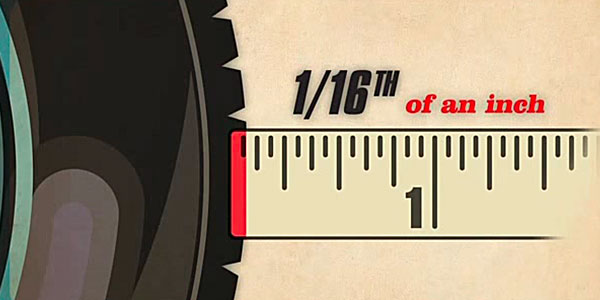 Check Your Tread Wear Bars
All tires sold in the United States today have what are called tread wear bars. These are small raised bars of rubber in the grooves of your tire. Look at the tread pattern and you'll see these bars running between the tread blocks. As your tires wear, these bars will become flush with the tire's tread. When this happens, it's time to replace the tires.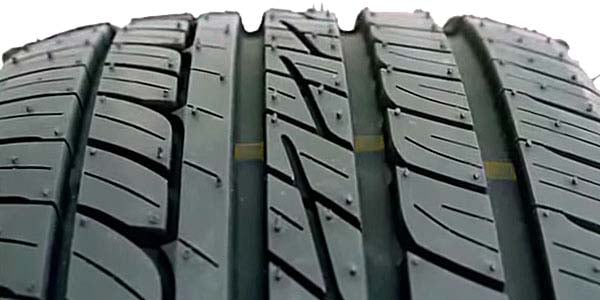 Do a Penny Test
An easy way to check the tread on your tires is to do the penny test. Take a penny and place Lincoln's head in one of the grooves of the tire tread. If you can see all of Lincoln's head, it's time to replace the tire.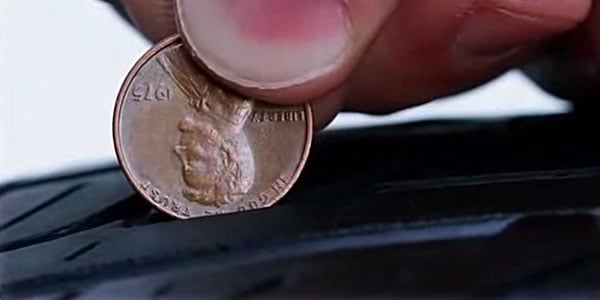 If the penny goes in enough that the tire tread is at least as deep as Lincoln's forehead, your tires are generally considered safe and do not need replacing. Make sure when you're administering the penny test that you check all four of your tires.
While you're at it, check a few spots on each tire to look for any irregular tread wear. This could indicate a wheel misalignment, need for tire rotation or both. Talk to one of our tire experts if you think your tires are wearing unevenly.
SHOP TIRES