When to Use and Remove Your Winter Tires
Driving in the West means being prepared for any kind of road conditions. Depending on the time of year and where you're going, you could experience rain, sleet, snow, and sunshine — sometimes all on the same day. Owning a set of winter and summer (performance) or all-season tires is a smart way to plan for the best and worst road conditions. But when should you switch out your tires? We have some quick advice.
When to Use Winter Tires
Winter or snow tires use a special rubber that helps grip the road better than performance or all-season tires when temperatures drop below 40º F. That's because that special rubber stays flexible in freezing temperatures. Plus, the deep, wide, and jagged tread on snow tires helps maintain traction while channels move precipitation away from the tires.
All-season tires, which are made with a rubber that maintains optimal performance in warmer weather, quickly become rigid in colder weather. This can reduce grip, even on bare pavement. See why all-season tires are not recommended for cold weather and winter driving.
Change your tires based on temperature: It's time to install your winter tires when nighttime and early morning temperatures stay at or near 40º F. Yes, it's okay if daytime temperatures hover in the upper 50s. You won't ruin your winter tires overnight, but they will wear out faster as temperatures rise.

Add winter tires if you plan to drive in snow and ice: If you live in areas that get snow or often drive over mountain passes in the winter, consider changing out to your snow tires ahead of the first snowstorm of the season.
Why Switch to Winter Tires
Because they're designed to add safety to your winter commute and family outings. The rubber compound gives you more control on snow and ice when compared to all-season tires due to the special rubber that keeps snow tires pliable in colder temperatures. Additionally, the larger grooves between tread blocks and extra sipes help maintain traction. Some snow tires come with studs for even more traction. This can be especially useful on ice. All-weather tires are an additional option for year-round safety and performance that blends the benefits of all-season and winter tires.
Learn how to choose the right snow tires for your needs. Then shop our winter tire collection.

When to Switch to All-Season or Summer Tires
Springtime weather can be a bit unpredictable. But as temperatures steadily rise, it's time to replace your winter tires with all-season or performance tires. We recommend swapping back when you do not plan to drive on snow or ice-covered roads, or when nighttime temperatures are consistently 50º F. As temperatures rise, the special rubber compound found in winter tires can wear out much faster.
Les Schwab Tip: if your winter tires have studs, your state has specific dates those tires must be removed from your vehicle. Find your state's information here.
Rough Winter Roads Can Affect Your Alignment
Switching tires in the spring is a great time to have your alignment checked. That's because ice ruts, potholes, and rough roads, as well as impacts with curbs and other unseen winter road debris can throw off your vehicle's alignment. The pros at your local Les Schwab can do a free visual inspection of your vehicle's alignment. If we notice any issues, we'll suggest a more comprehensive check.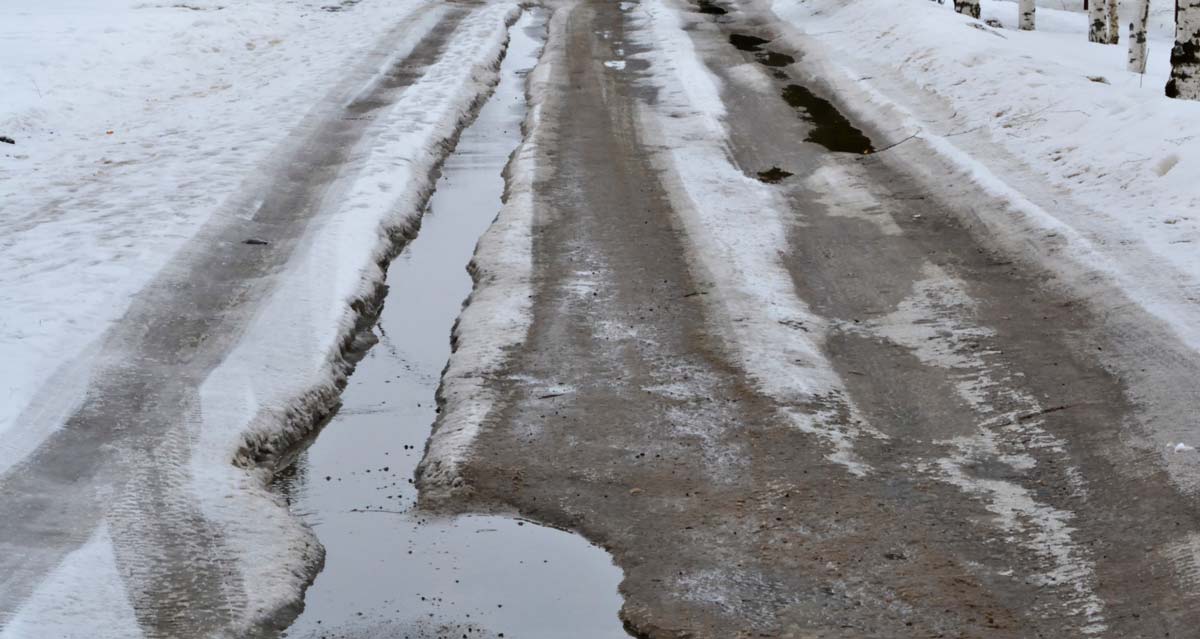 Can You Drive on Winter Tires in the Summer?
Yes, you can use winter tires in the summer, but it's not a good idea for your wallet or your safety. The special rubber compound that makes them flexible in freezing temperatures will make them wear out much faster in warmer weather. Plus, the higher rolling resistance of the deeper tread means you'll reduce your fuel efficiency (miles per gallon) and spend more on gas. And because winter tires are not designed for cornering and acceleration on hot roads, it could adversely affect the handling of your vehicle.
Learn about all-season and all-weather tires, and find the perfect tires for your summer-driving needs.
Les Schwab Knows Winter and Summer Driving
Stop by your local Les Schwab. We have answers to all your questions about winter tires, all-season tires, and all-weather tires. That includes when to swap them out for safety and cost savings. Don't have room for a set of tires in your garage? We can put your unused tires into storage at select locations.