Les Schwab Proudly Contributes to the Pride of Salt Lake City
Next month marks the two-year anniversary of the opening of the African Savanna exhibit at Utah's Hogle Zoo in Salt Lake City, sponsored by Les Schwab Tire Centers. There are two sections: The Grasslands are home to the zoo's African hoof stock and birds, including ostriches and Hartmann's mountain zebras, and Lion's Hill is home to the first lions to live at the zoo in over a decade. Les Schwab is thrilled to support the local community with this exhibit, part of what attracts thousands of families every year to Hogle Zoo.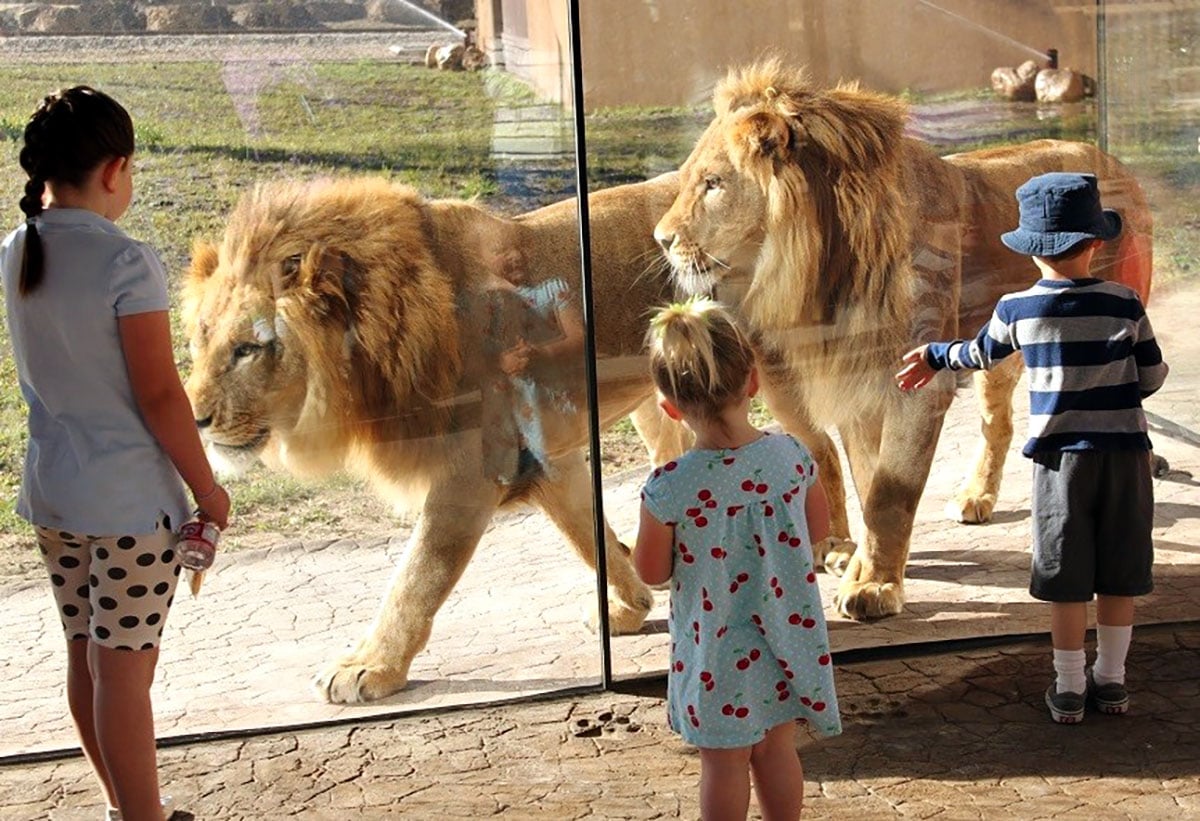 It didn't take long for the wildlife in both sections to start families of their own! In January, the zoo's second-oldest female giraffe, Pogo, gave birth to a female giraffe named Willow. Riley, the zoo's only male giraffe, is the father. Willow was the 17th giraffe born at the Hogle Zoo and the first birth at the exhibit.
Lion's Hill started off with four lions: two brothers, Baron and Vulcan, who came to Hogle from Birmingham Zoo in Alabama, and two sisters, Sela and Nobu, who came from Woodland Park Zoo in Washington.
This February, Nobu gave birth to three lion cubs— — two males and a female— — fathered by Baron. They were the first lions born at the zoo in 27 years. The cubs spent time with their mother for several weeks before being introduced to the rest of the family: first to Aunt Sela, then to their father and Uncle Vulcan. This process takes several weeks of careful observation and attention by keepers and animal care staff. According to Valerie Schubert, primary lion keeper, Nobu is a wonderful first-time mother; extremely affectionate toward and protective of her cubs. Zoo guests will be able to see the full pride this month when Brutus, Titus, and Calliope make their debut.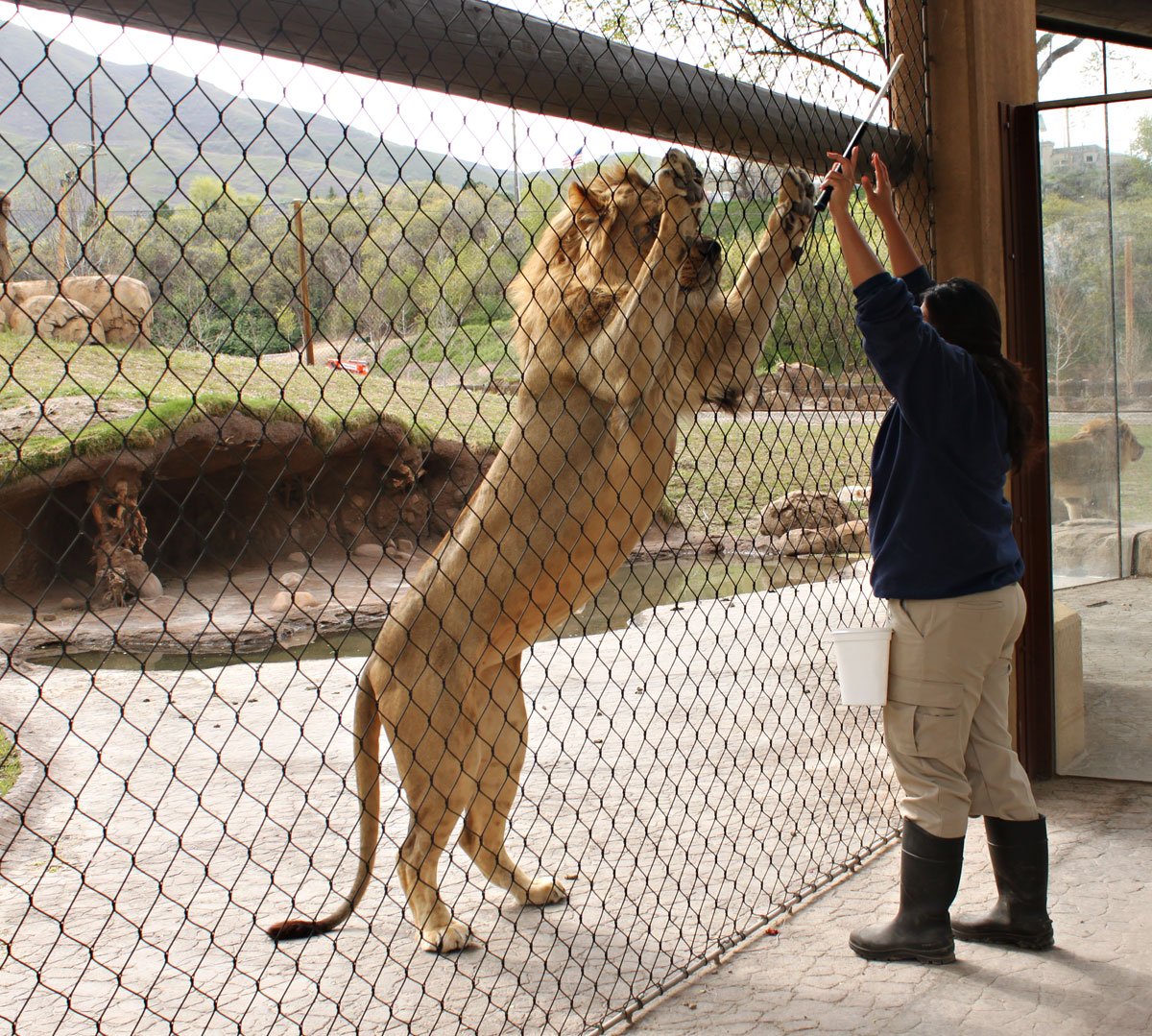 Les Schwab's sponsorship makes possible a demonstration area where zoo visitors can sit only a dozen feet away as the four adult African lions work with their trainers. Several times a day, the zookeepers encourage the lions to perform tasks on command, such as displaying their paws or opening their jaws, for which they are rewarded with treats. These tasks keep the lions mentally agile and prepare them for times when their keepers tend to their health.
The zoo is about to open another long-awaited Les Schwab-sponsored attraction, Creekside, and this one is designed for children: an immersive and interactive playground suited to kids of all abilities. Landscaped to fit with the surrounding environment, the park features all the usual equipment plus a rock climbing wall, because youngsters of all species like to play and explore!
Find Your Store