Les Schwab Takes Your Safety Seriously
Every Time
You Stop By
Learn More About Safety
Having the right set of tires and wheels on your vehicle is just part of an essential safety checklist. That's why we do more than install tires and wheels. Come in for a free Pre-Trip Safety Check and we'll help make sure everything's in good working order.
Nearest Store
7005 W 10th St
Greeley, CO 80634
Nearest Store
7005 W 10th St
Greeley, CO 80634
1448.9 mi
Change Store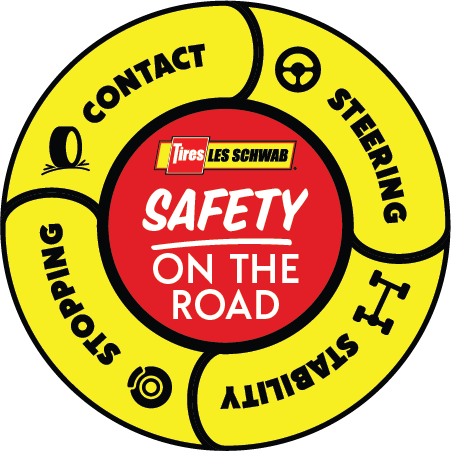 SERVICES

For Your Safety

The services we offer help your tires do their job. Even the best tires won't last as long without maintaining vehicle alignment and tire rotations. Furthermore, they won't stop without brakes, steer correctly with worn steering components, roll as smoothly without proper balancing, or provide continuous road contact without an optimally performing suspension system.

All of these components and services work in unison to get you the most out of your tires and help keep you rolling safely down the road.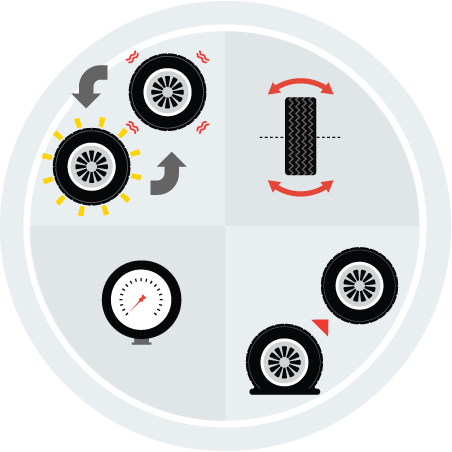 TIRES

Connect You With the Highway

The type of tires you put on your vehicle impact your traction, performance, and safety. We know because we've been putting tires on vehicles throughout the West since 1952.
Get the Most from Your Tires
Les Schwab tires come with free services, including free air checks and tire inflation every 30 days, free rotations, free alignment checks, and free tire checks to ensure your tires keep you and your family safely on the road.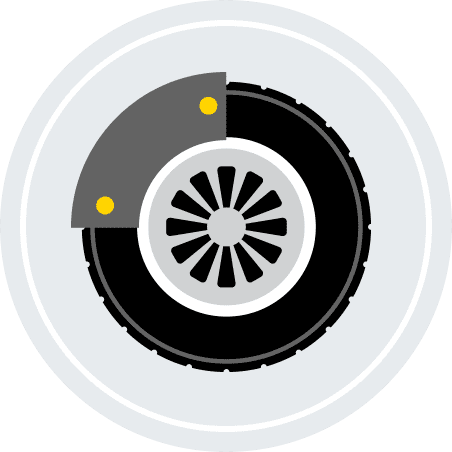 BRAKES

Keep You Out of Harm's Way

Your tires are what stop your car, but it's the brakes that do most of the work. The better your brakes, the better your stopping distance. With a quick inspection, you'll feel confident every time you come to a light or see an issue on the road ahead.
Free Brake Inspections
Get a free brake check and appraisal for same-day service before every road trip. If you don't need new brakes, we'll send you on your way. Learn more about brakes and whether or not you might need to have yours serviced.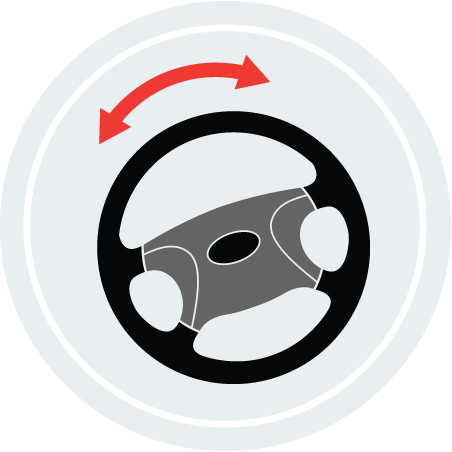 STEERING

Keeps You in Control

When your steering is off, even a little, you'll notice it right away. One of the likely suspects is your alignment, but it can involve a lot of other critical parts. The Les Schwab team of professionals knows what to look for and how to get you safely back on the road.
Start with a Free Visual Alignment Check
When you get your alignment checked, our team will inspect a long list of components then offer a no-pressure assessment. Want to learn more right now? Read our article Do I Really Need an Alignment.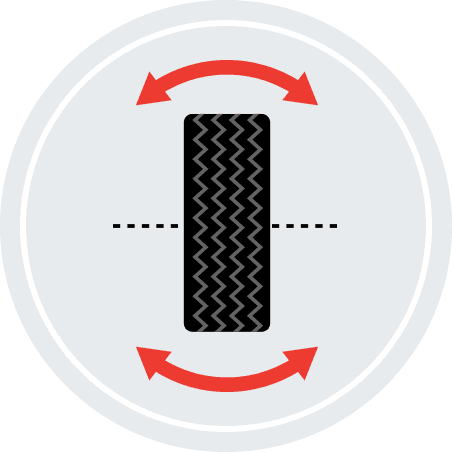 ALIGNMENT

Keeps You Heading in the Right Direction

Proper alignment means all four of your wheels are pointed in the same, safe direction. Keeping your alignment in check can extend your tire life, improve fuel efficiency, make your ride more comfortable, and add safety to your next trip.
Free Visual Alignment Checks
Get your alignment checked at least once per year and your tires rotated every 6,000 miles or as needed. Have questions? Check out our Wheel Alignment FAQs.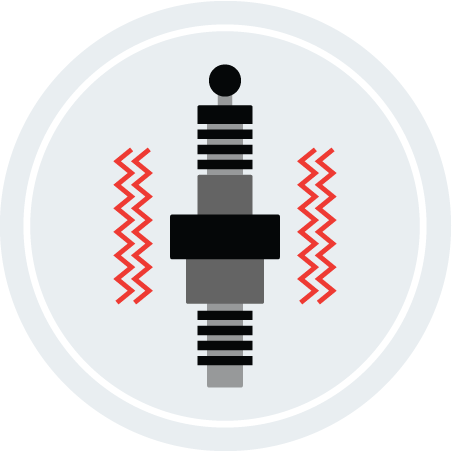 SUSPENSION

Keeps Your Tires Safely on the Road

It's important to maintain contact with the road, especially when going over bumps or a random pothole. Your vehicle's suspension system, including shocks and struts, is great at that job when every part is working properly.
Free Shock and Suspension Checks
The Les Schwab team offers free inspections of all of your vehicle's suspension system components. Learn the benefits of proper alignment and suspension maintenance.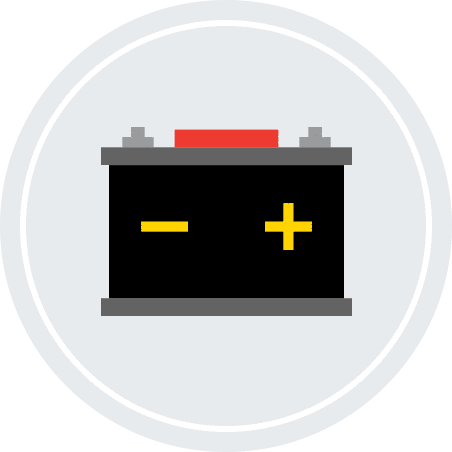 BATTERY

Keeps You From Getting Stranded

Your battery is an important safety component. When working properly, that battery will start your vehicle in the harshest conditions instead of leaving you stranded. Les Schwab is one of the largest providers of batteries in the West, which means there's a good chance we have the battery you need in stock and ready for installation.
Free Battery Check and Charging System Inspection
Checking your battery every year can help keep you from being stuck on top of the pass or in the blazing heat. Our team will inspect your battery and charging systems to ensure you can start your vehicle in any weather. Starting problems? See our article on battery versus alternator issues.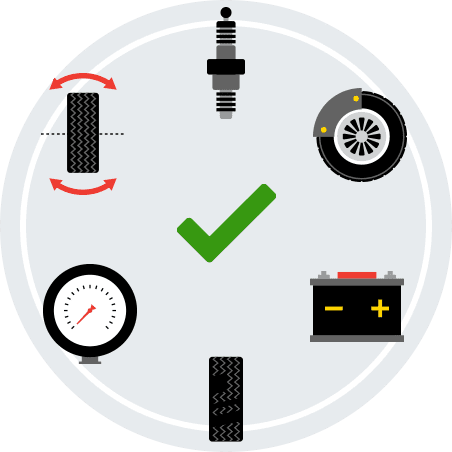 FREE

Pre-Trip Safety Checks

Before you set out on that road trip, make sure your vehicle is ready to go. Let us visually check your:
Tire Wear
Air Pressure
Wheel Alignment
Shocks & Struts
Brakes
Battery
A $60 Value — All Free of Charge
---