Benefits of Proper Alignment, Suspension Maintenance
Why Alignment Matters
In its simplest form, alignment is keeping all of the tires on your vehicle moving in the same direction and at the same angle to maximize control and driving efficiency.
A vehicle with proper alignment handles correctly, achieves optimal fuel efficiency and maximizes tire life.
On the other hand, a vehicle with poor alignment pulls or drifts on the road, wastes fuel, and causes premature and uneven tire wear. Poor alignment puts your safety at risk.
Here's another way to think about alignment. In a poorly aligned vehicle, each wheel may be pointing in a slightly different direction, which means each tire will be skidding just a little whenever you drive. If your tires are perpetually skidding, they not only wear out prematurely but also make it harder for your vehicle to move. This puts extra stress on your vehicle, consumes more fuel and costs you money.
How does your car get out of alignment and what's needed to get back into alignment? A car comes aligned by the factory when it's purchased new. Its alignment can change over the course of normal driving. Poor alignment might happen faster from driving on rough roads or hitting potholes, curbs and other obstacles.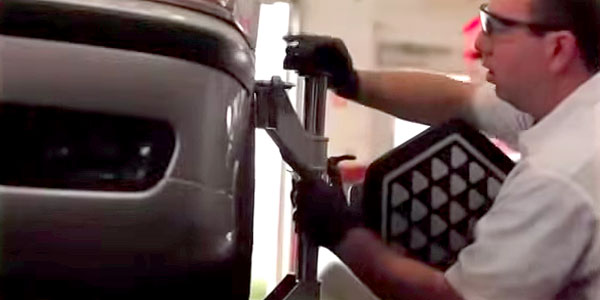 There are a number of different procedures and techniques to align a vehicle. In general, they all work toward getting your car's wheels and tires to do two basic things:
Get them all traveling in the same direction.
Get the tires to strike the road at the proper angle.
There are several different types of alignments available today. Your Les Schwab alignment professional will review with you all the types of alignment appropriate for your vehicle.
Not sure if your vehicle needs an alignment? Just ask. If we inspect your vehicle and find your wheels are within the factory specified range, we won't charge you a penny. If you do need it aligned, however, our work is backed by our Les Schwab warranty.
Why Suspension Matters
Now let's talk about suspension. Your car is suspended by a unique combination of springs, shocks or struts. Shock absorbers aid in ride control by keeping the tires on the road and preventing excess bounce after hitting a bump.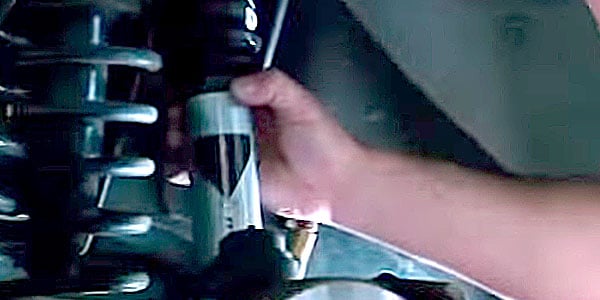 Keeping your tires on the road is the only way you keep control of your car. Worn or damaged shocks don't keep your tires on the road like they're supposed to, which means you have less control over your vehicle. This is especially dangerous on rough and winding roads.
Because worn or damaged shocks aren't doing their job, additional problems can happen, including accelerated wear on other parts of your suspension system and tires, costing you even more money in the future.
Is My Suspension Bad?
Because shocks and struts wear slowly over time, it's sometimes difficult to know if they're working properly or not. Not sure if your suspension needs work? Here are a few symptoms to look for:
Does your vehicle feel like it rolls or sways on turns?
Does the front end of your car dive when braking, then bounce when stopped?
Does your car bounce or feel like it's sliding on winding or rough roads?
Does your car bottom out on bumps?
Can you feel your car shimmying back and forth through the steering wheel when you drive?
If so, you'll want to have one of our trained suspension experts take a look at your vehicle.
Following industry inspection procedures, we'll check to see if any of your suspension parts need to be replaced. If so, we'll provide you with a complete cost estimate free of charge, so you can make an informed decision. Les Schwab Tires uses only professional grade parts. And, they're backed with Les Schwab's Parts and Labor Warranty.
Alignment, suspension, shocks and struts are all important parts of enjoying a safe, comfortable ride in your vehicle. Properly maintained, they will not only help to keep you safe but will also save you money in increased fuel efficiency and lower repair and replacement costs.
If you have questions about your suspension or your alignment, ask one of our helpful trained professionals at a store near you.
Schedule an Alignment