How to Choose a New Set of Custom Wheels
Adding a set of custom wheels can add a lot of visual appeal to just about any vehicle. We've put together some recommendations to help you choose the right wheels for your car or truck, including aesthetics, safety, size, fit, and tech compatibility.
Looking Good
The style and finish on a set of custom rims can dramatically change the look of your car or truck. Start shopping right now or visit your local Les Schwab where you'll find Wheel Discovery Centers. There, you can see specific sets of custom wheels on the make, model, year, and color of your vehicle. This is a great way to sift through the many options and narrow your choices before making a commitment.
Think Safety
Proper fit is crucial when choosing custom wheels. The pros at Les Schwab will help you look at three vital areas before choosing your set of wheels.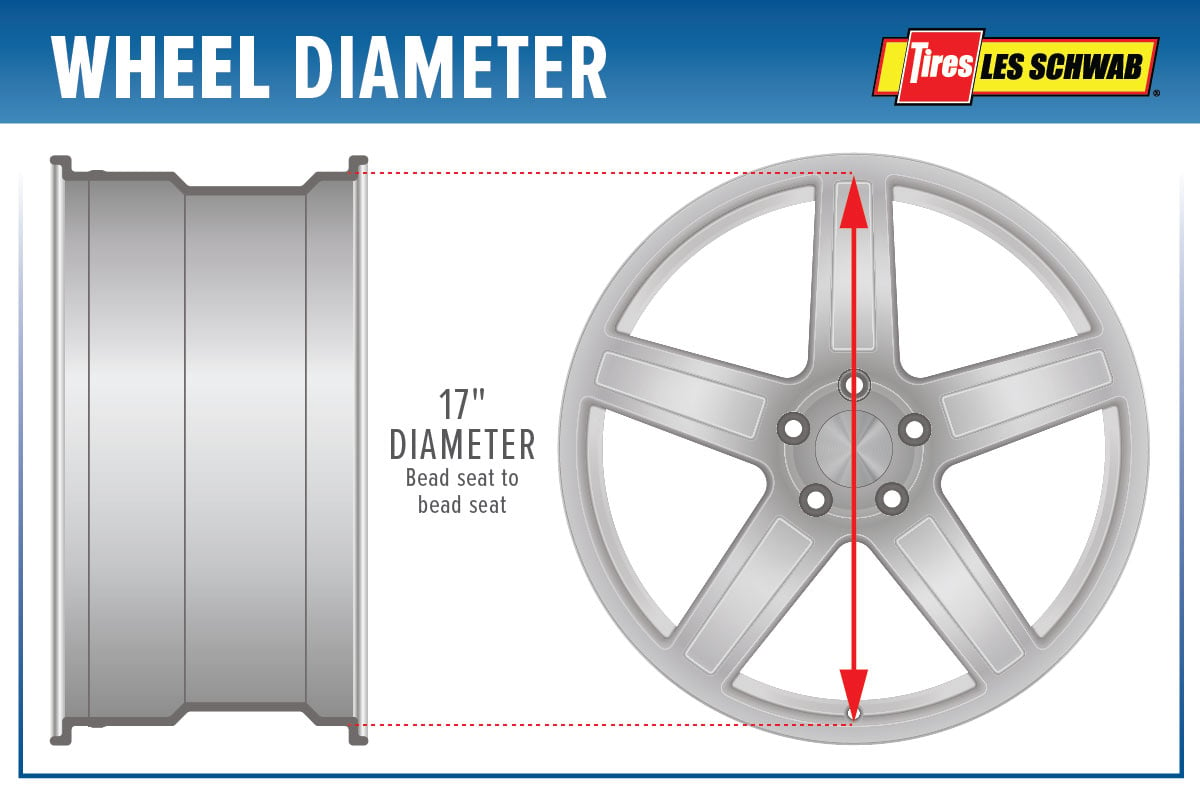 Overall Diameter: The wheel and tire combination should always clear the braking components, suspension parts, and the body of the vehicle. This is important whether you want to increase the diameter of your wheels for a street-worthy look, or decrease the wheel diameter for more tire sidewall and better off-road performance.

Offset and Backspace: To ensure proper clearance, it's critical to know how far inside and outside the entire wheel and tire package will sit in the wheel well. Improper backspace or offset can cause interference with things like the body and steering components, and possibly decrease your turning radius.

Proper Mounting: Many of today's vehicles come from the factory with wheels that fit precisely around the hub. This is referred to as hub-centric fitment, which helps provide a consistent centering of the wheel and tire assembly when mounted to the vehicle. This reduces the chance of an imbalance that may result in a vibration in the steering wheel or seat while driving. Our team understands the importance of maintaining a hub-centric fit whenever aftermarket wheels are being considered.
How to Pick the Right Size
There are many sizes to consider when purchasing new wheels. The image below is an example of how plus and minus sizing works. Plus sizing boosts the diameter of your wheels while decreasing the profile of the tire sidewall to match the overall tire diameter suggested by the manufacturer. Minus sizing works in the opposite way to allow for a taller sidewall.
Here's a comparison of how two wheel-tire packages of different sizes look on the same vehicle.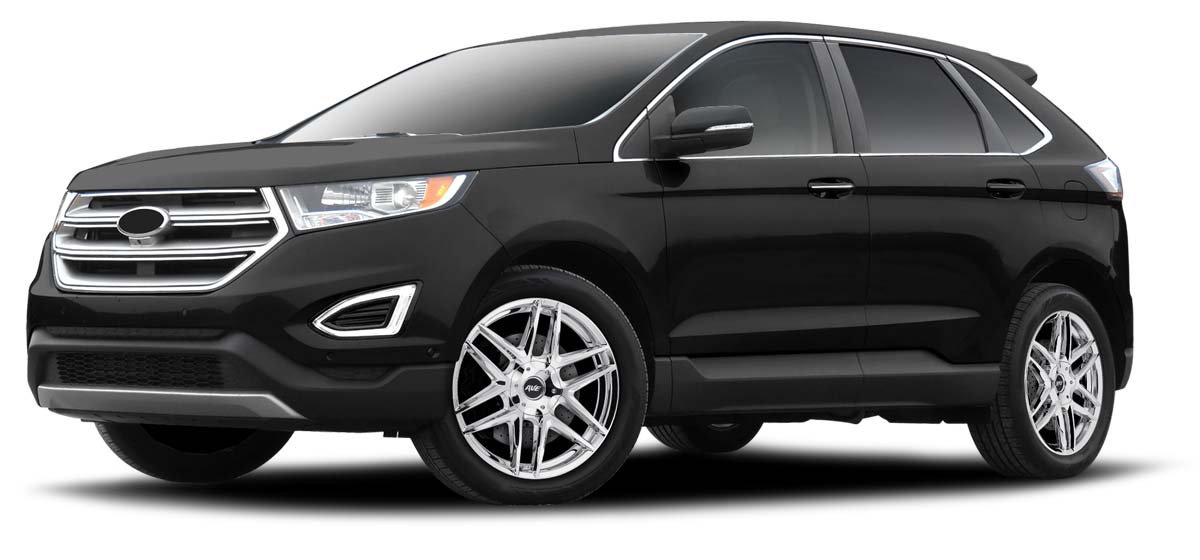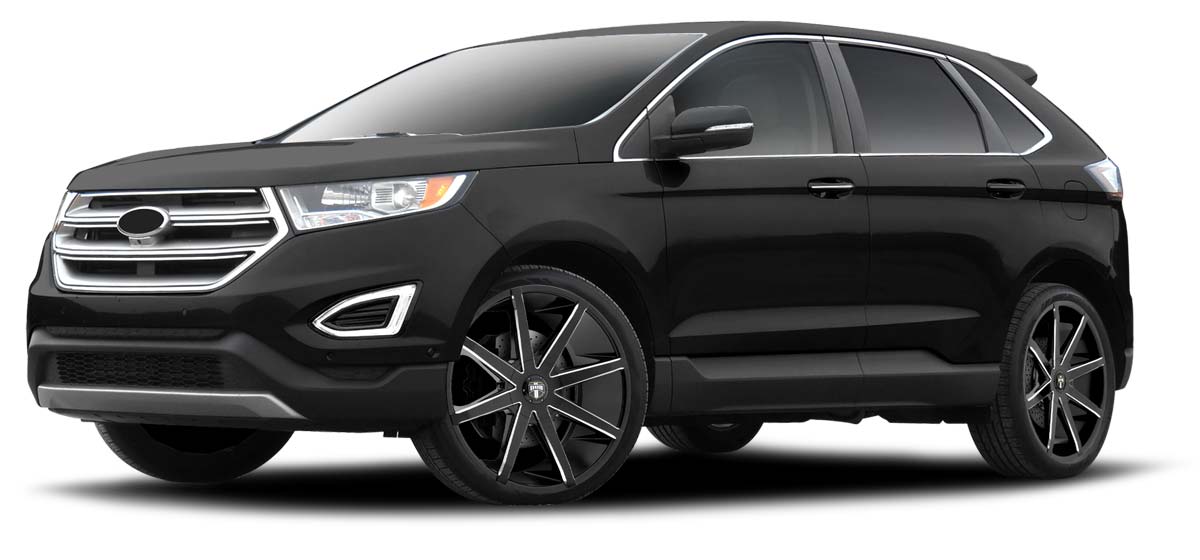 Bolt-Pattern Matters
There are a variety of bolt patterns and your new custom wheels must match in order to fit your vehicle properly. Even if your vehicle has five lugs, there's no guarantee that every five-hole wheel will fit. At Les Schwab, we stock thousands of custom wheels and can help you find the right bolt pattern and fit for your vehicle.
Check the Tech
TPMS (Tire Pressure Monitoring System) compatibility is also important. Equipped in most new vehicles, the TPMS in your vehicle should be reset after installing new wheels. At Les Schwab, we take care of that for you.
Les Schwab Knows Custom Wheels
Keep in mind, that your options will be specific to the make and model of what you drive. Our team of pros understands what wheel and tire sizes will fit your vehicle and meet your performance expectations. Stop by today and to check out your options. With every custom wheel sale, Les Schwab will give you a free, written warranty good at any of our locations. This gives you peace of mind as you roll away on your new custom wheels.