It's Not Just Hype! Lift and Leveling Kits Add Height and Heft.
The vehicle you drive says a lot about who you are. If you're happy with the way the front end on your F-250 sits 2-inches lower than the back, or you're content owning a standard Crosstrek or Jeep, you're all set. But for those who want a more customized, personal look and some added ground clearance for off-road and overlanding excellence, lift and leveling kits are the way to go. Especially with Les Schwab standing behind every lift and leveling kit we install with a full parts-and-labor warranty.
What's the Difference Between Lift and Leveling Kits?
Lift kits increase the height of both the front and back of a vehicle, giving your crossover, SUV or truck a more customized look. Most options allow you to raise a vehicle anywhere from 2 to 4-inches. With certain vehicles, there are options that offer up to 6 to 8-inches of lift.
A leveling kit is designed to raise the front of a truck so that it's level with the back, eliminating the nose-down look (also known as the factory rake). Many new trucks are designed with a rake to ensure they are level when hauling heavy loads.
Leveling Kits vs. Lift Kits
Depending on what you want to accomplish, a leveling kit allows you to eliminate the nose-down look of most trucks and allows for a larger wheel and tire, while a lift kit gives your vehicle more clearance, a heftier look, and the option to install even larger wheels and tires.
What Should You Choose?
That depends on what you drive, what look you're going for, and how much lift you want. Some of the more common options include:
Truck and SUV Leveling Kits
If you're driving a full- or mid-size truck or SUV, a leveling kit can add a nice, rugged stance to your vehicle. This option is quick, easy, and affordable. Just tell us what you want, and we'll show you all the options.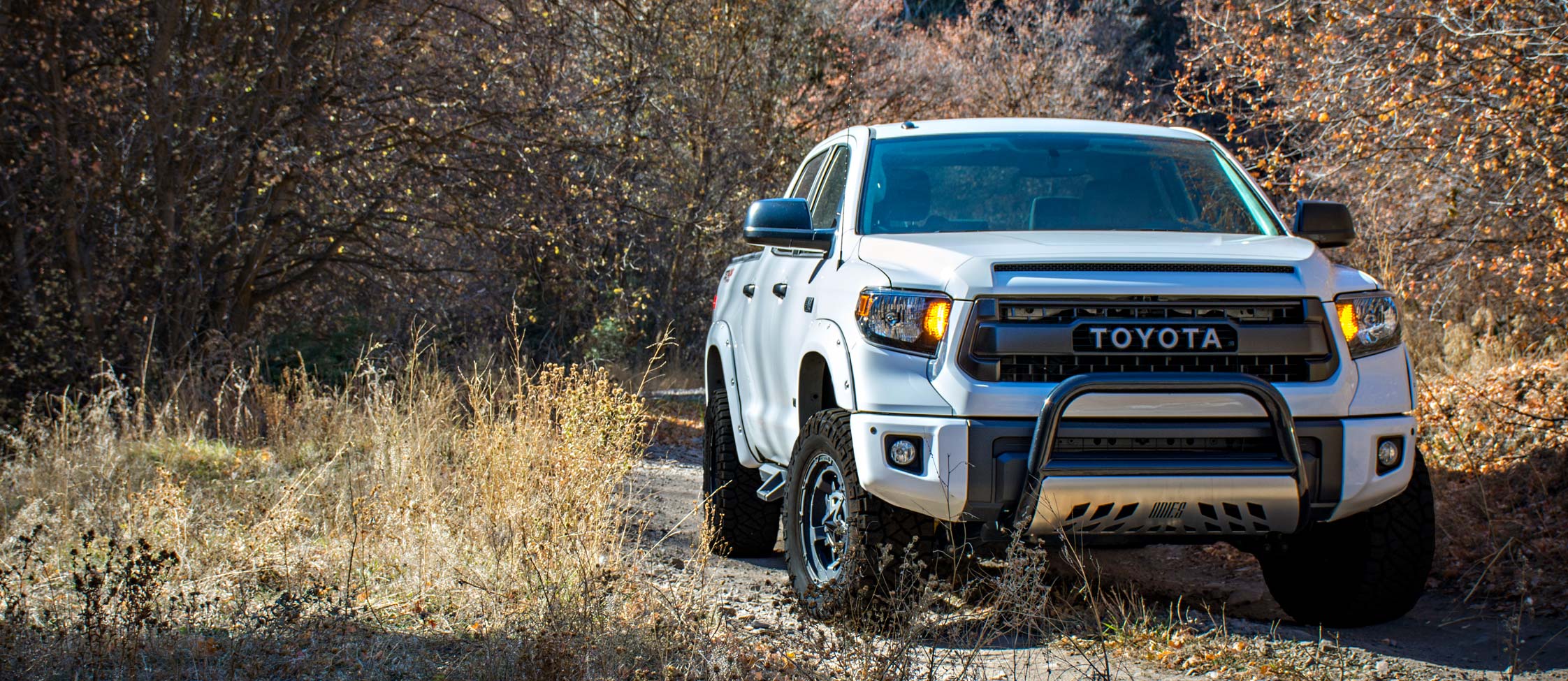 Overlanding Lift Kits
It's all about the journey, right? It's also about how you look during your daily commute (even if you're not driving a truck). Adding just a little more height to your offroad crossover or SUV will give it an extra bold stance and added clearance to venture further into the wilderness. Stop by your local Les Schwab and we'll show you all of your customization options, order everything you need if it's not already in stock at the store, and get it installed.

Full-Size Lift Kits
When you're ready to take the plunge and dominate the road as well as your worksite, nothing says rugged and hard-working like a truck that's been lifted 4- to 8-inches depending on the application. Once you get that done, you'll have the option of choosing bigger tires and wider wheels to showcase your ride.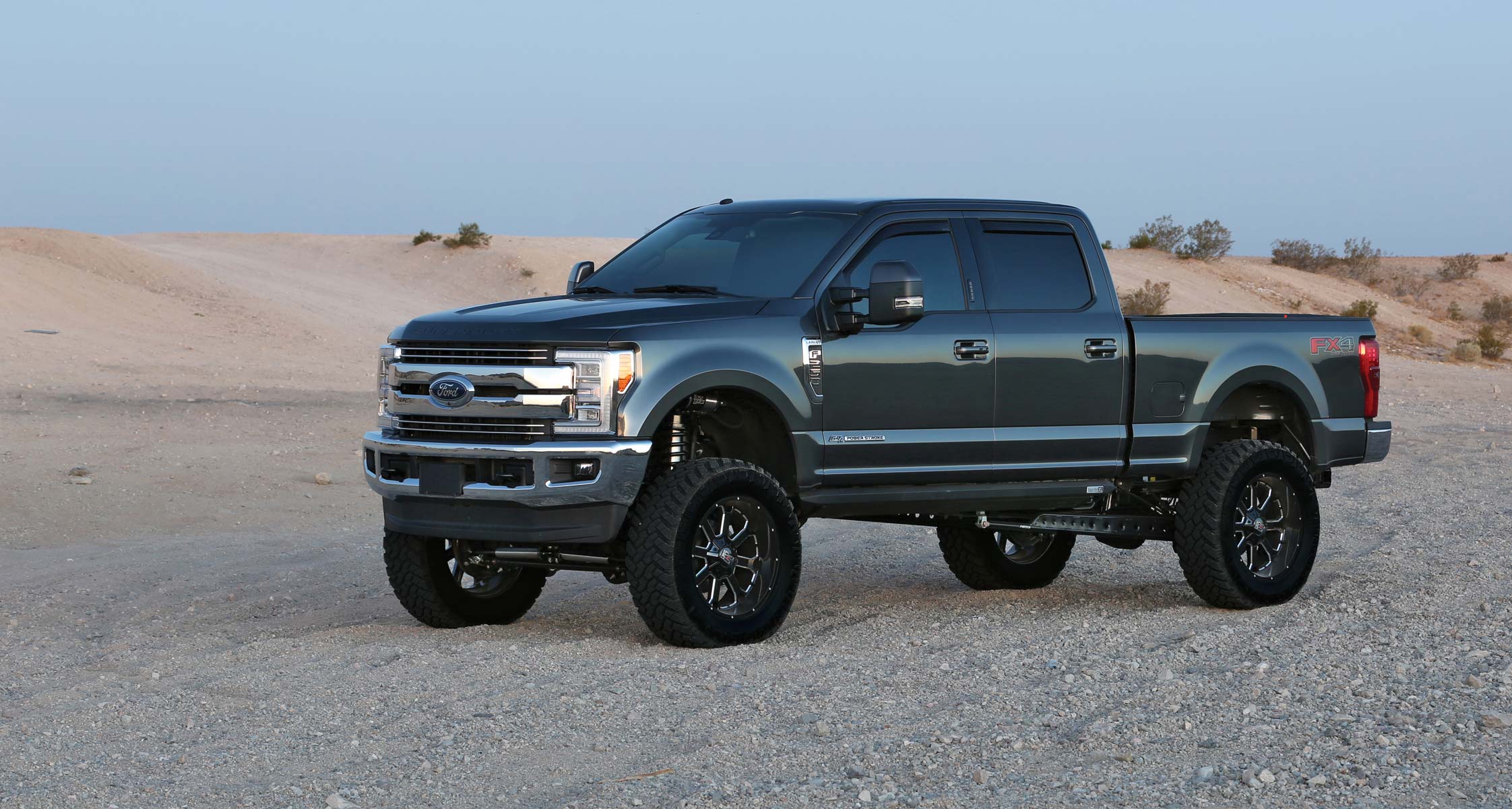 Les Schwab Takes Care of All the Details
When we install a lift or leveling kit on your vehicle, we'll double-check the suspension, brakes, shocks, steering, and alignment. We'll also perform a retorque and recheck your alignment a few miles down the road, just to ensure everything is perfect.
Get Your Lift and Level Done Right
Giving your vehicle more clearance and a better stance is an easy update when you know what you're doing. The pros at Les Schwab have been lifting and leveling trucks, crossovers, and SUVs for years. Stop by and tell us what you want to do to your vehicle and we'll show you how to get it done.
Schedule an Appointment