5 Questions Any Good Tire Dealer Should Ask
Tires are a big investment most people make only every few years. If you want to make the right decision, you've got two choices:
Become a tire selection expert.
Become a tire dealer selection expert.
Option 2 is a lot easier. Make sure the salesperson asks you these five questions:
1. "What do you use your vehicle for?"
The best tire for a commuter in an economy car may not be the same as what's needed for the family car. The tire that's best for comfort and least noise for your long-distance commute may be overkill for a third car that's used less often. If you're hauling loads or a trailer with your truck, that suggests a different choice than what's right on a truck used for lighter duty.
Road conditions are a part of this equation. If you regularly go off-road, you're driving streets with lots of potholes, or you live in a place with winding roads and tight curves, the salesperson's recommendations will differ.
2. "What are your driving habits?"
If your dealer asks this question, they're a keeper.
Literally and figuratively, tires aren't one-size-fits-all. For example, a new driver in the family can change the ideal tire. So can your tendency towards conservative versus faster driving.
3. "Will you be doing any driving in winter conditions?"
You need tires that suit the weather conditions where you drive and your dealer knows that. A good one will ask.
All season tires are the choice for drivers in sunnier places. If you're driving on snow or ice every year, you'll likely have winter tires for cold months and a different set for warmer weather. Your dealer's recommendation on what's going to last longest and perform best will also be different if you live in a place with extremes of heat and cold than someplace with more consistent weather.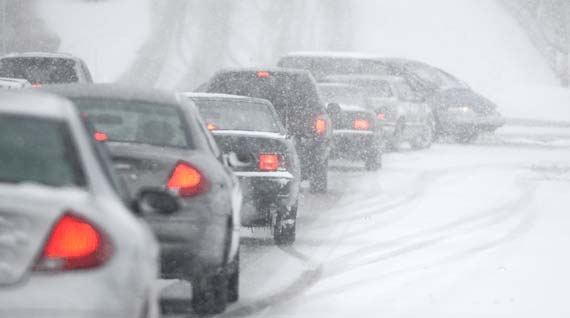 4. "What's your budget?"
All these factors — driving habits, safety, longevity, comfort, handling, noise — have to be balanced with your budget. A good dealer is happy to explain the differences between a quality, basic tire, a premium tire, and everything in between, because it narrows the choices to what's best for you. You should never get the feeling the store rep is pushing a tire just because it's on sale or it's the most expensive.
5. "Here's how our warranty works …"
OK, it's not really a question. But the best dealers will bring this up. If you want to get the best value for the money, it's really important to think this through. Service warranties can include free services worth hundreds of dollars over the life a tire. They vary substantially by dealer. Some features and limitations to find out about: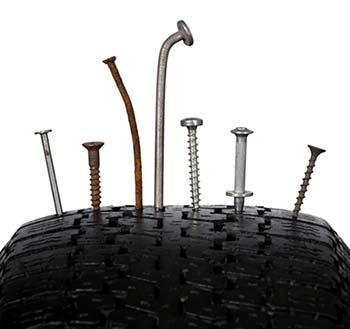 Road hazards: If you run over a pothole, nail, or debris that damages the tire beyond repair, is the value of the tire covered?
Expiration: How long is the tire covered? Three years? Five years? The life of the tire?
Workmanship: Are both the tire and the quality of installation/repairs covered?
Free services: Are regular inspections for wear, tire rotations and rebalancing included? What's the cost to fix flats?
Locations: How many stores will honor the warranty? The service warranty that comes with tires you buy at a dealer is an agreement with the dealer, not the manufacturer. A service warranty goes beyond the standard workmanship and material warranty you get from the company that made your tires. It can cover labor and free maintenance services. But your service warranty is good only at the retailer that sold you the tires. (If you're weighing buying online, consider that if you get a flat, or a tire is defective, you have to get it off your vehicle and return it yourself.)
Find the right dealer and you don't have to become a tire expert
Real professionals will be happy to talk your ear off about technical features — tread bars, siping, harmonic noise — or just give you the basic benefits of a tire in layperson's language, your preference. Make sure they're asking the questions above as a starting point. The answers will make the best choice obvious.