9 Driving Safety Tips to Get You Ready for a Winter Drive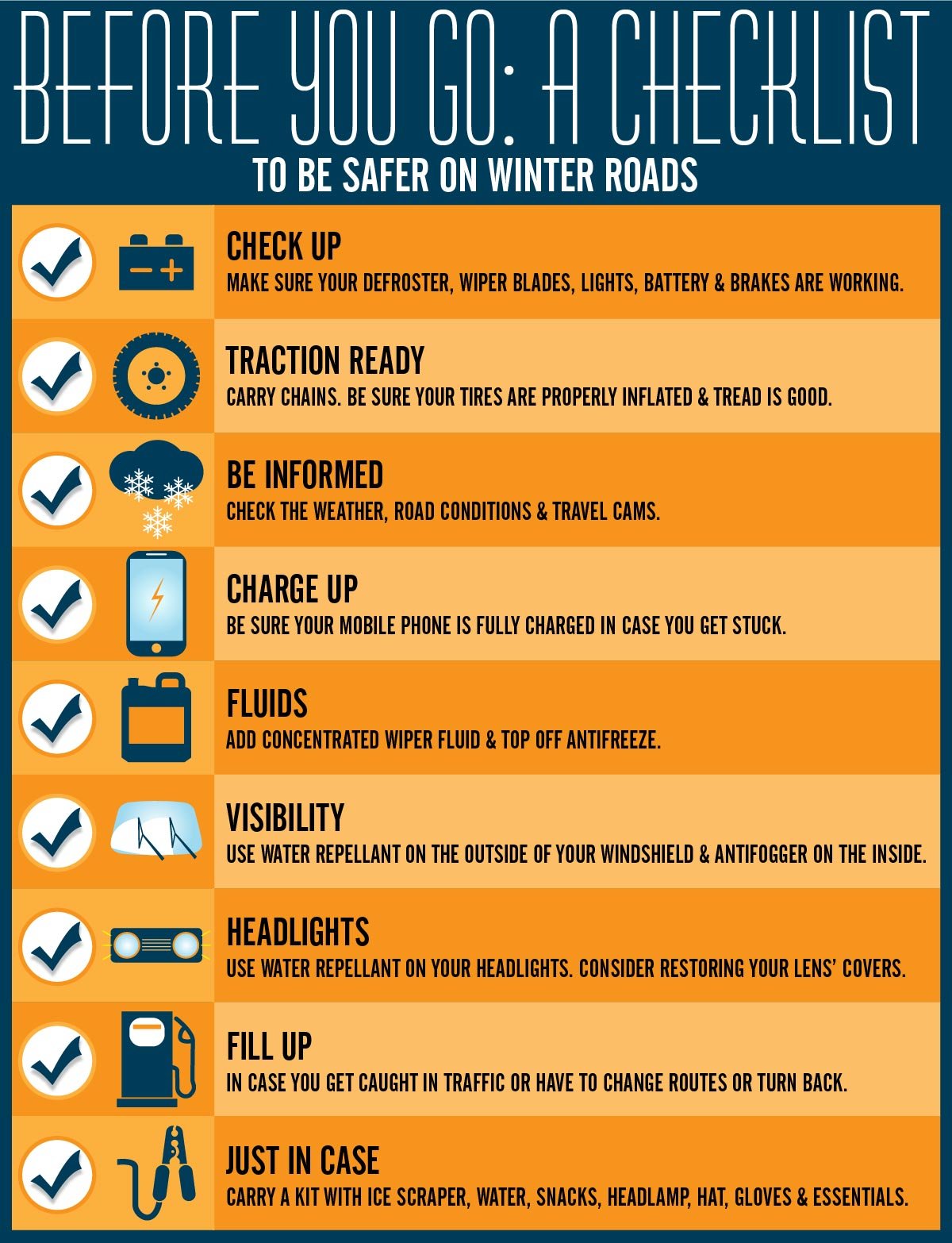 It's never fun to be stuck on the side of the road, but in snow, ice or bitter cold, it can be downright miserable. Before you head out on a long drive or road trip in the winter, do these nine things.
Check that your defroster, wiper blades, lights, battery, and brakes are working well. If any of them are due for service, now's the time to get it done.


Be ready to add traction: Carry snow chains. Check your tire pressure and tread depth, too.


Know what you're getting into. Find out about the weather along your route and get road condition updates.


Charge up. Keep your mobile phone's battery charged in case you are stranded and need to call for help.


Fill your fluids. Add wiper fluid that includes de-icer. If you know how to do it safely, check your antifreeze, or have a mechanic do it for you.


Cold air temps, wet conditions and dirty road spray make for foggy, blurry windshields. Use antifogger on the inside of your windshield and water repellent on the outside.


Also use water repellant on your headlights. If your lens covers are scratched, consider restoring or replacing them as winter sets in.


Keep the gas tank full in case you get lost, stuck in traffic or rerouted due to an accident.


Carry a winter road trip safety kit that includes an ice scraper, a headlamp, warm accessories, snacks and other essentials just in case.
Now that your vehicle is ready, review ways to drive safely in our Stay Safe on the Road This Winter infographic.
Shop for Winter Tires