A Helpful Q&A Guide to Buying Tires
A lot of people choose tires based on the mileage warranty and cost. However, these are only two of many important factors to consider.
There are lots of choices between tires even at the same mileage and price point. It's important to understand key factors to have the right tire for your driving needs. Things to ask about are: tire size, performance rating, load rating, ply rating, expected mileage and tread design, so you can depend on your tires and feel safe while traveling.
Here are answers to questions people ask the most about how to pick out tires. This info won't make you a tire expert but will give you the basics when you visit your tire dealer.
Q: Do I Want All-season or Snow Tires?
A: It depends on whether you drive in winter conditions regularly.
Tires are categorized as all-season, summer, traction, winter or highway (for light trucks). Buying a set of highway or all-season tires is a good choice if you live in a sunny, warm climate that gets occasional rain and you aren't regularly traveling on snow and ice. They perform well in climates where temperatures don't typically get below 45 degrees. All-season tires are built to handle hot pavement but don't offer the traction needed for slick, winter roads. If your area gets snow or ice every year, or if you make regular trips over mountain passes in the winter months, you'll likely need all-season tires for spring, summer and fall driving, and snow tires for more harsh conditions. Get the full lowdown on how they're different and how to choose winter tires.

Q: Do I Want Performance Tires?
A: Performance tires are designed for better cornering and handling at higher speeds. If these are your priorities, talk to your tire dealer about your options.
Other specialty tires, such as traction tires for pickups and SUVs, are for off-roading, gravel and driving in mud.
Sometimes your demands are simple; you just need a quiet, smooth passenger car tire for freeway driving. All-season or all-terrain tires are made to handle year-round driving needs on and off the blacktop. A good tire dealer will ask you the right questions and know the best product for your needs and budget.
Q: Does Driving Winter Tires in Summer Damage Them?
A: Yes. With more people running studless winter tires, this is a growing issue. Winter tires are made with a special rubber compound that stays softer and more pliable in cold weather for better road grip. As seasonal tires, they aren't designed to handle the heat. All-season tires are made with a different rubber compound suitable for hot pavement.
If you use winter tires in hot weather they are going to wear out much quicker. It's important to factor in the long-term cost if you're thinking about running your winter tires through the warm months. This could reduce their life by years.
Q: Is There Really a Difference Between Higher- and Lower-priced Tires?
A: Definitely.
Tire pricing is typically based on what the tire delivers for comfort, ride quality, noise level, tread durability and traction features. Some tires for specific uses. For instance, light truck mud tires may have a higher price point because they have more rubber on them, which increases the cost to produce them. Prices also reflect the value you can expect from your tire; tread life typically ranges from 30,000 to 80,000 miles. This mileage can vary depending on whether you are looking at passenger car, performance car, light truck or SUV tires.


Q: Who Makes the Best Tires?
A: There are plenty of well-made tires. The biggest differences often come down to the warranty. Most of what you get in a tire warranty is provided by the dealer, not the tire maker. If there's a defect in the tire you buy, that's covered by the manufacturer. However, many other warranty features are covered by the dealer that sold and installed your tires.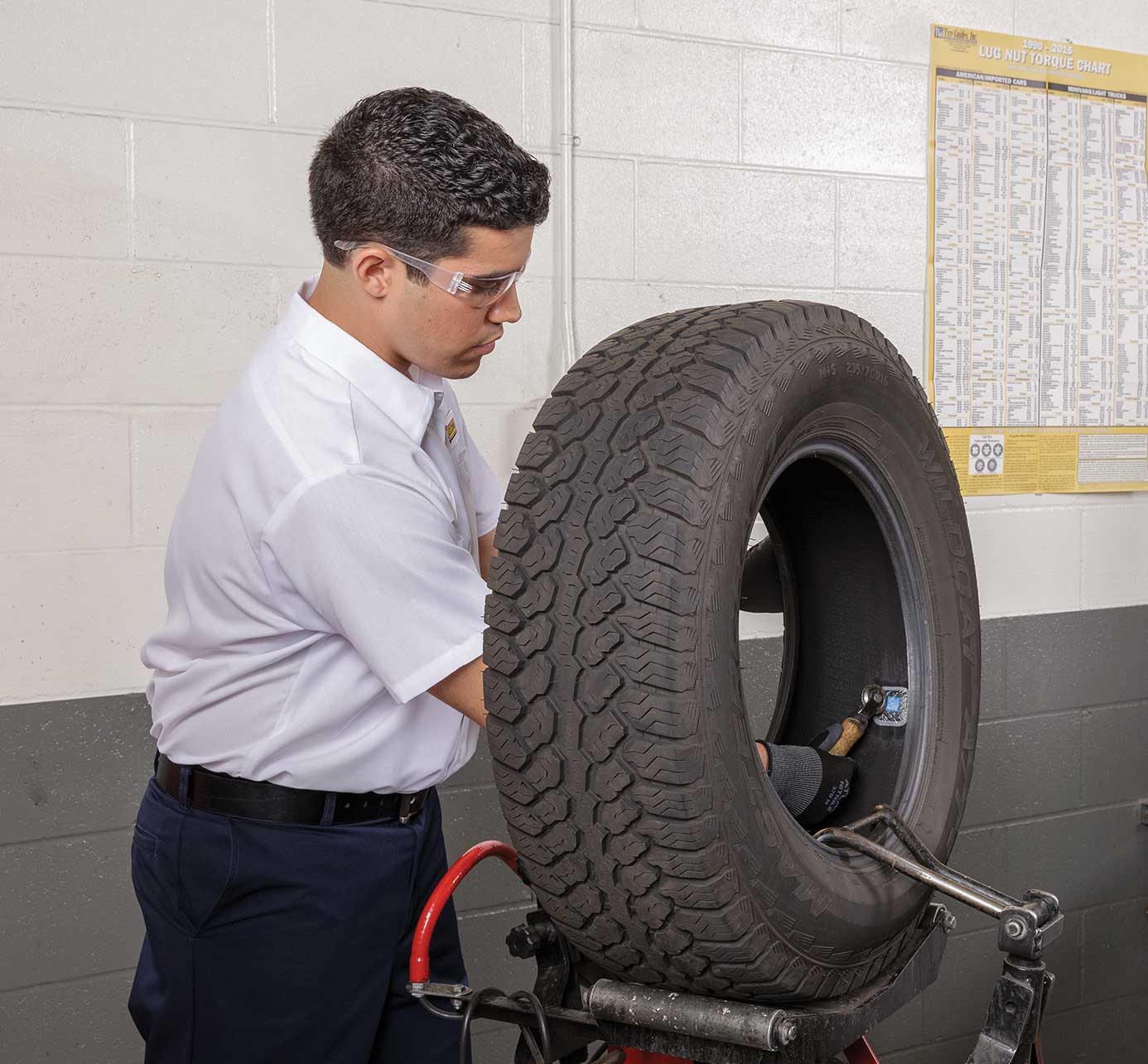 Tire service warranties vary greatly by dealer and can be worth hundreds of dollars over the life of a tire. A well-built tire is only as good as the warranty backing it, so consider everything that's in the warranty. Here's a list of what to look for:
Length of coverage. The best warranties extend for the full life of the tire's tread mileage guarantee, not a set number of years.
Workmanship. Both the tire and the quality of installation/repairs should be covered.
Free care. Whether flat repairs, regular inspections for wear, tire rotations and rebalancing are free.
Road hazard coverage. If you hit debris or a pothole and the tire is damaged beyond repair, is the value of the tire covered?
Convenience. How many locations honor the warranty.
Be careful about buying extended tire coverage, like tire certificates, which replace your tires for free if you ruin them. It's very rare to damage multiple tires beyond repair over the life of the tires. Usually, damage to a tire can be repaired and often it's a single tire that's involved. By the time you add up the cost of covering your tires with certificates, you could pay for any tire that gets damaged.
There are other drawbacks as well. Tire replacement certificates often expire after three years. And some aren't honored if the damage comes from running your tires at the improper inflation.
Q: Can I Change My Tire Size?
A: Swapping out your tires for bigger or smaller ones than what came new on your vehicle is a fun way to change your ride's look. Understand that it may affect performance. Be aware that when you change to a taller tire, your speedometer will read slower than you're going because your tire is spinning fewer revolutions per mile (RPM). You may get more road noise and differences in the way your vehicle handles.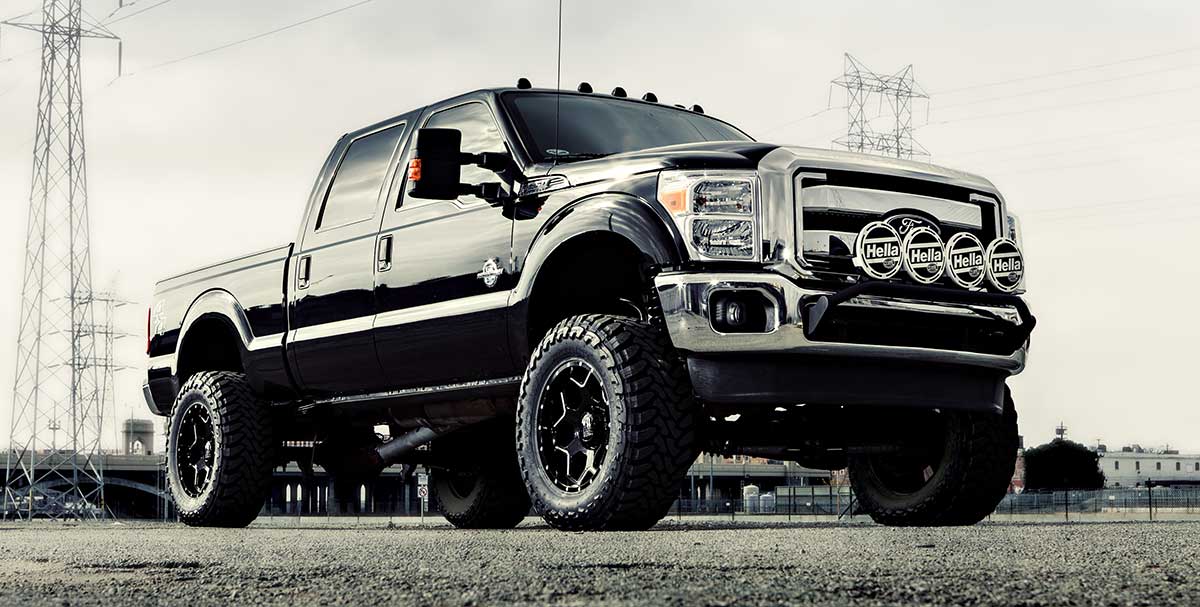 In contrast, lowering the profile of your car or truck by using a smaller tire size will alter both handling and how much clearance you have. You may bottom out on hills that you used to clear just fine and it may stiffen the ride.
You can use a tire size calculator to see how different sized tires will affect your RPMs and tire speed, but such tools are only estimates.
Be sure to cover all the unknowns by talking with a tire professional before you change sidewall height or tread width. An expert will know how to translate the difference in RPM, tire speed, load index and speed rating into what it will mean for your vehicle and driving. They'll also explain how the tires or wheels you have your eye on will or won't fit with your vehicle's suspension, gearing and bodywork.
Q: Is It Ok to Replace One Tire at a Time?
A: It's best to consider replacing tires in pairs, but read your owner's manual. Even small size and type differences between your four tires can have big consequences, especially if you own an all-wheel drive (AWD).
Replacing one tire with a different brand, model, size or tread depth can cause a noticeable pull in the steering wheel or other handling issues. There are tight tolerances for AWDs, so they're at greater risk for such problems.
A big difference in tread depth between tires can damage expensive parts. It is always a good idea to review your owner's manual to see if the vehicle manufacturer has a point of view on this.

Q: Will Buying Tires Online Save Me Money?
A: It might save you some money if you're a tire expert and have a place that will mount the tires on your wheels. If not and you don't, you run the risk of getting the wrong type of tires for your vehicle and driving. Then that Internet bargain can add up to a lot more hassle, time and money than expected.
Another issue is finding a tire dealer that will service your tires by mounting and balancing them on your wheels at a reasonable cost. This can get expensive if you're changing out summer and winter tires twice a year. Here are some cost and warranty factors to consider when you're thinking of buying online.
Have other questions than what we've covered? See more answers in our Tire FAQ or find your local Les Schwab store to talk to a pro.