Quick Tips to Start Your Overlanding Journey
Overlanding got its start in the Australian outback as a way to journey into the wilderness while always having everything a person needs to survive. Fast forward to today, and Overlanding has become something of a personal statement. When your vehicle is modified for an overland adventure, it stands out with an extra bold stance and added clearance to accommodate beefier tires.
Here are some quick tips to get your vehicle ready for an overland journey.
Start With the Vehicle
Overlanding is all about the journey. But it's hard to enjoy that journey in the wrong vehicle. Popular options that can easily be raised a few inches include light trucks and SUVs like the Toyota 4-Runner and crossovers such as the Subaru Crosstrek.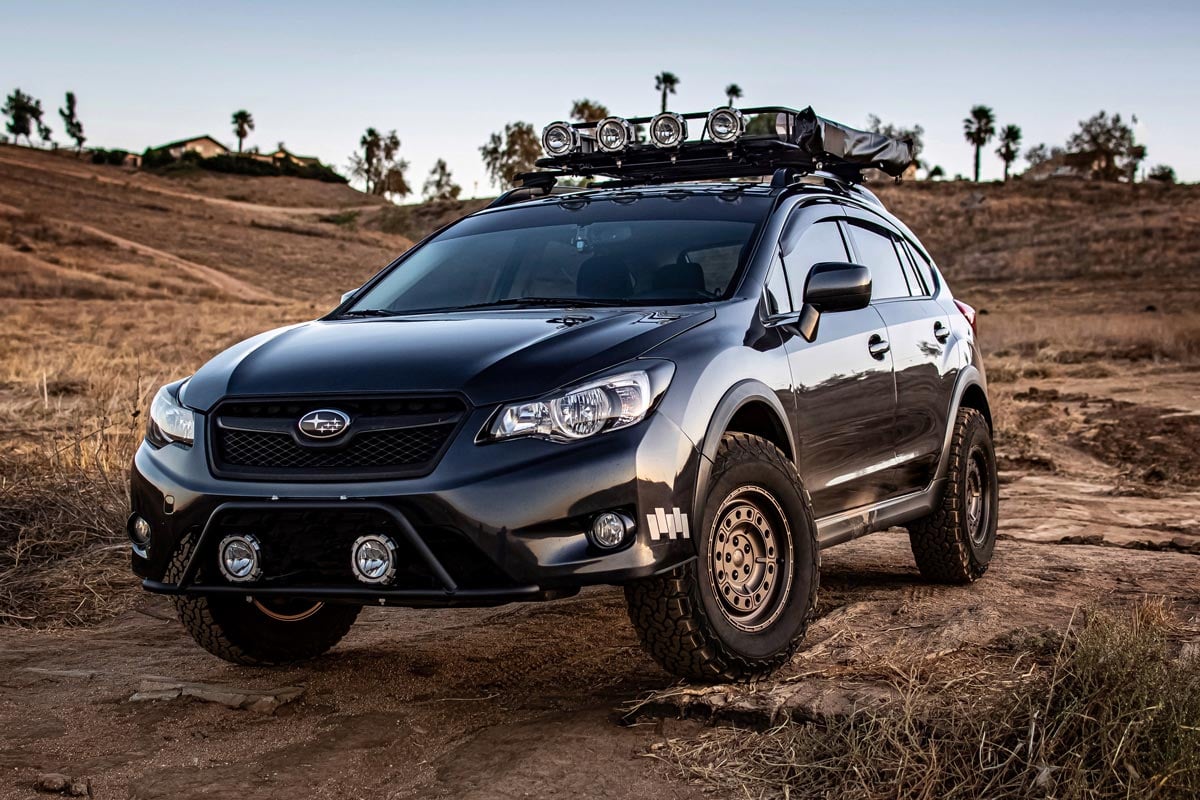 Give Yourself Some Clearance
Even adding just two inches to your vehicle's suspension can make a big difference. Of course, people will notice as you drive around town. But more importantly, you'll be better prepared for off-roading and outfitting your vehicle with the remaining necessities, including gear, food, and a roof-top tent.
At Les Schwab, we have suspension lift kits in stock for most vehicles. When we install it, we'll double-check the suspension, brakes, shocks, steering, and alignment. You know, the important stuff. We'll even perform a retorque and check the alignment to ensure your lift is done right.
Do You Need Bigger Wheels and Tires?
Once you've lifted your vehicle a couple of inches, you can choose to keep the same height tires on the vehicle. However, you could be missing out on some added clearance and traction. Upgrading to a bigger wheel and tire package will allow you to choose beefier off-road tires for your vehicle, which are designed for taking you off the beaten path.
Off-road tires typically have larger voids between the tread blocks. Those voids allow the tires to dig into dirt, sand, and rocks, giving you more traction. Plus, the thicker tread blocks in off-road tires can better withstand cuts and punctures.
Les Schwab Tip: We can help you pick the right combination of off-road and highway capabilities to meet your needs.
Items You'll Need
Once you're ready for an overland adventure, you'll want to outfit your vehicle with all the necessities. This includes a tire-patch kit and air compressor, a spare tire that is mounted to the top or back of your vehicle, a jack, plenty of food and prep tools, water, a roof rack, and possibly a roof tent.
Why a roof tent? These popular options allow for easy set up after a long day of driving off-road. Plus, they don't take up precious cargo space on the inside of your vehicle, where you'll be storing food, sleeping bags, and clothes. You could also bring along extra flashlights, a portable generator, and a first-aid kit.
Les Schwab Tip: As with any outdoor adventure, always pack out what you pack in...and more.
Get Your Overland Lift Done Right
The pros at Les Schwab have been lifting trucks, crossovers, and SUVs for years. Stop by today and we'll show you all of your options, including the perfect wheel and tire packages for added style and off-road attitude.
Schedule an Appointment