5 Awesome Scenic Drives Around Bakersfield, CA
When you've got a hankering to get behind the wheel, Bakersfield is a great place to be. Just pick a direction and you'll soon find yourself in a national forest, cruising through rugged ranchlands, or winding alongside a mountain waterway.
Here are five scenic drives not to miss in the greater Bakersfield area. Travel advisory: some roads may have seasonal closures. Check before you go.
1. Lake Isabella and Brush Creek
The Drive: loop trip, 162 miles, around 4 hours 5 minutes
The outbound route winds along the Kern River past numerous natural hot springs and Lake Isabella to the Brush Creek Campground, with a day use picnic area and a lovely creek.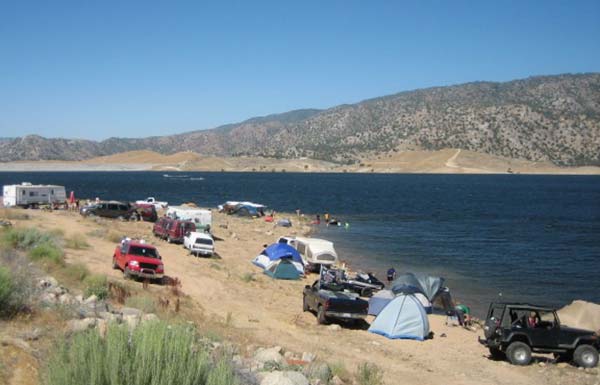 When water levels permit (usually only late summer), strong swimmers can take a dip in one of the swimming holes along the rugged Brush Creek Trail. Watch out for poison oak, take care on the rough granite trail and swim at your own risk, of course.
On the return, take Mountain Highway 99 which becomes the twisting, scenic M-50 and parallels South Creek, then Deer Creek.
Click for the route to Lake Isabella and Brush Creek.
2. Kern River County Park and Rancheria Road
The Drive: 66 miles round trip, about 2 hours 18 minutes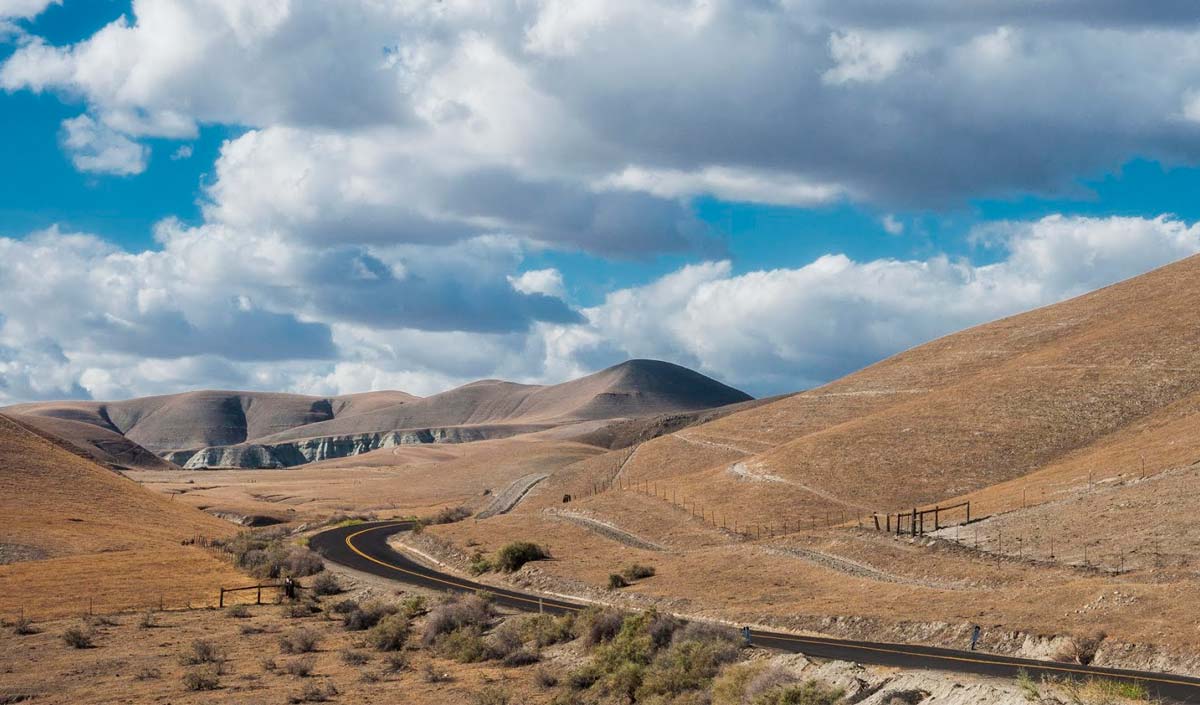 This route includes several things to do along the way, depending on your interests. Hart Memorial Park offers two lakes, wildlife viewing, picnic areas with grills, hiking trails and playgrounds. Or visit the California Living Museum to see exhibits of native California animals, plants, fossils and artifacts.
Then drive on to Lake Ming, a popular spot for fishing, sailing, swimming and waterskiing. It's a good place to enjoy a picnic and get an eyeful of SoCal's iconic golden hills and the Greenhorn Mountains. (Check the link above for special boating events and closures before you go.)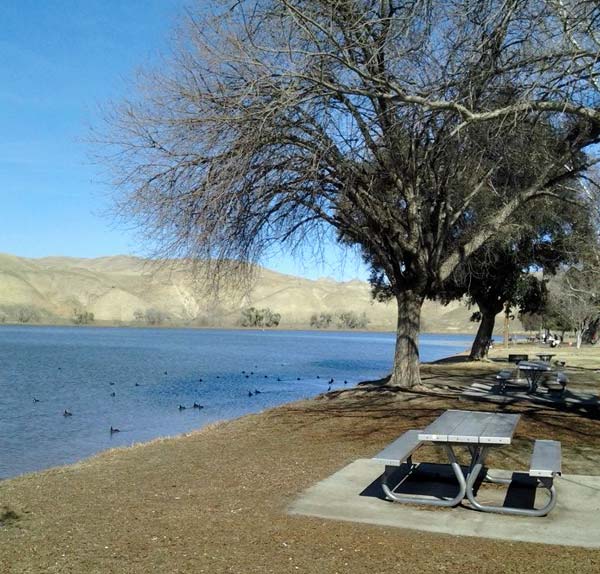 Extend your trip with a drive along Forest Rte 25S03/Rancheria Road, a paved road that passes over the Kern River and travels through orchards, rangeland and the starkly beautiful Greenhorn Mountains. (Rancheria Road turns to gravel after some miles. Check beforehand on possible road closures at 760.379.5646.)
Click for driving directions to Rancheria Road.
3. Vista del Lago Visitors Center at Pyramid Lake
The Drive: 216 miles round trip, about 4 hours 50 minutes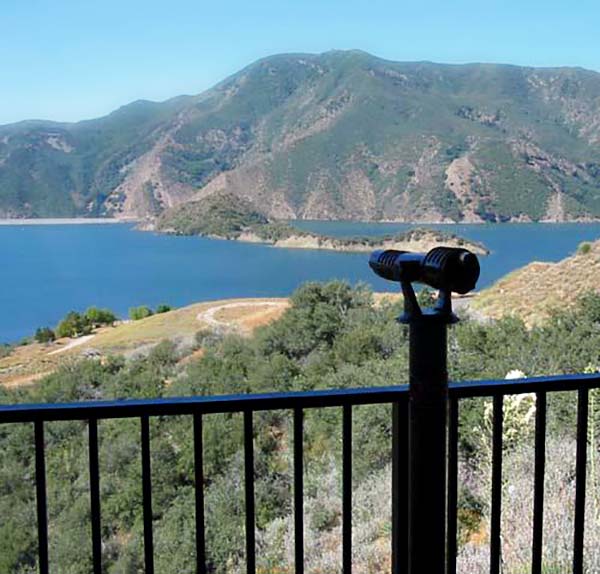 This route takes you through the Los Padres National Forest to an interpretive center overlooking Pyramid Lake, the deepest lake in the California Water Project system. See a complete, 3D model of California's massive State Water Project and a display illustrating the massive tools used to build it.
If you return via I-5, don't miss Fort Tejon State Historic Park.
Click for scenic driving directions to Vista del Lago Visitors Center.
4. Colonel Allensworth State Park & Kern National Wildlife Refuge
The Drive: 135 miles loop trip, about 3 hours
Take the Central Valley Highway through some of the nation's most productive agricultural lands on this scenic tour to historic Colonel Allensworth State Park, honoring a former slave who became an officer in the Union Navy then moved west to settle in this area.
On the way back, visit the Kern National Wildlife Refuge and follow the six-mile auto tour route on a gravel road to view a great nature show of wading birds, raptors and other wildlife. Open daily from sunrise to sunset, closed Wednesdays and Saturdays during hunting season from October to January.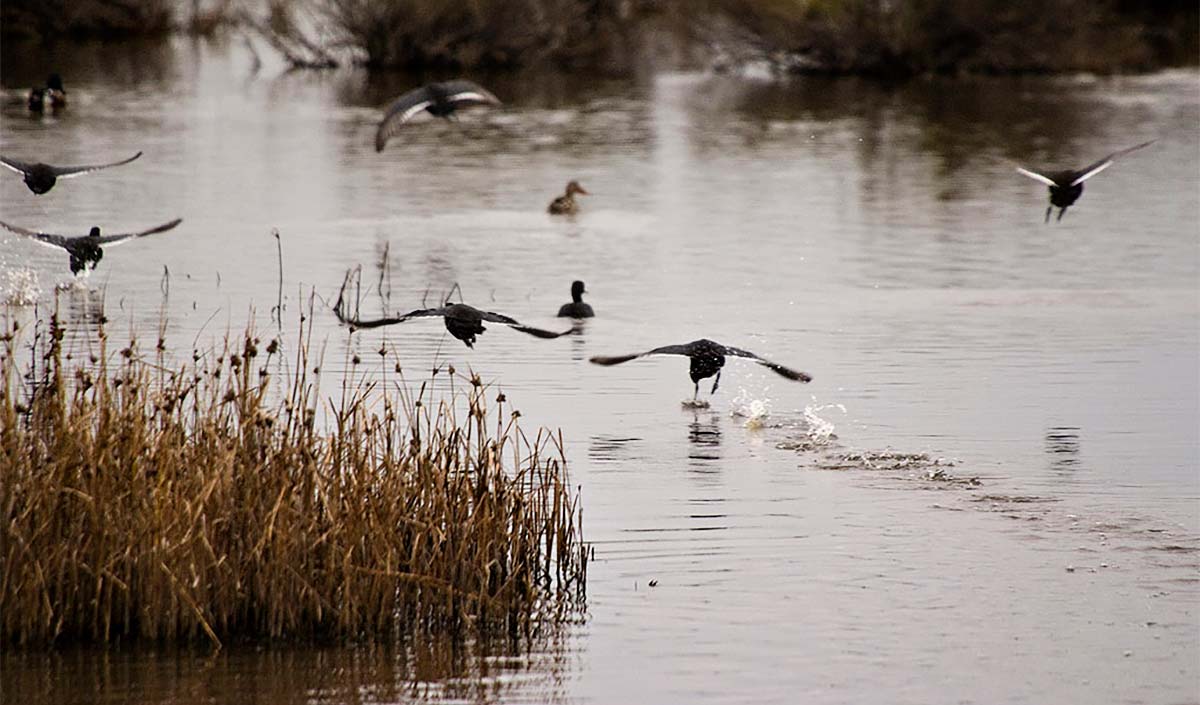 Click for directions to Colonel Allensworth State Park.
5. Jacinto Reyes National Scenic Byway
The Drive: 228 miles round trip, about 5 hours 5 minutes
Tunnels through bedrock, swimming holes, waterfalls and views of the mighty Pacific — this scenic route offers up some of the most diverse landscapes you'll find in southern California. You'll travel through the Santa Ynez Range and pass by Wheeler Gorge and Piedra Blanca, white stones sculpted by nature. Then enjoy lunch in lovely Ojai.

The road may be closed in winter, so check the Forest Service site before you go.
Click for a route map of the Jacinto Reyes Scenic Byway.
Note: these scenic routes have been collected from sources deemed reliable. However, remember to check road conditions in advance, make sure your vehicle is suitable for the roads recommended, and use common sense safety precautions along the way.
Find Your Store