Do These 10 Things to Stay Safe on Winter Roads [Infographic]
After a few months of warm weather, we sometimes forget how to adjust to winter conditions. Follow these 10 tips when you head out on snowy or icy roads.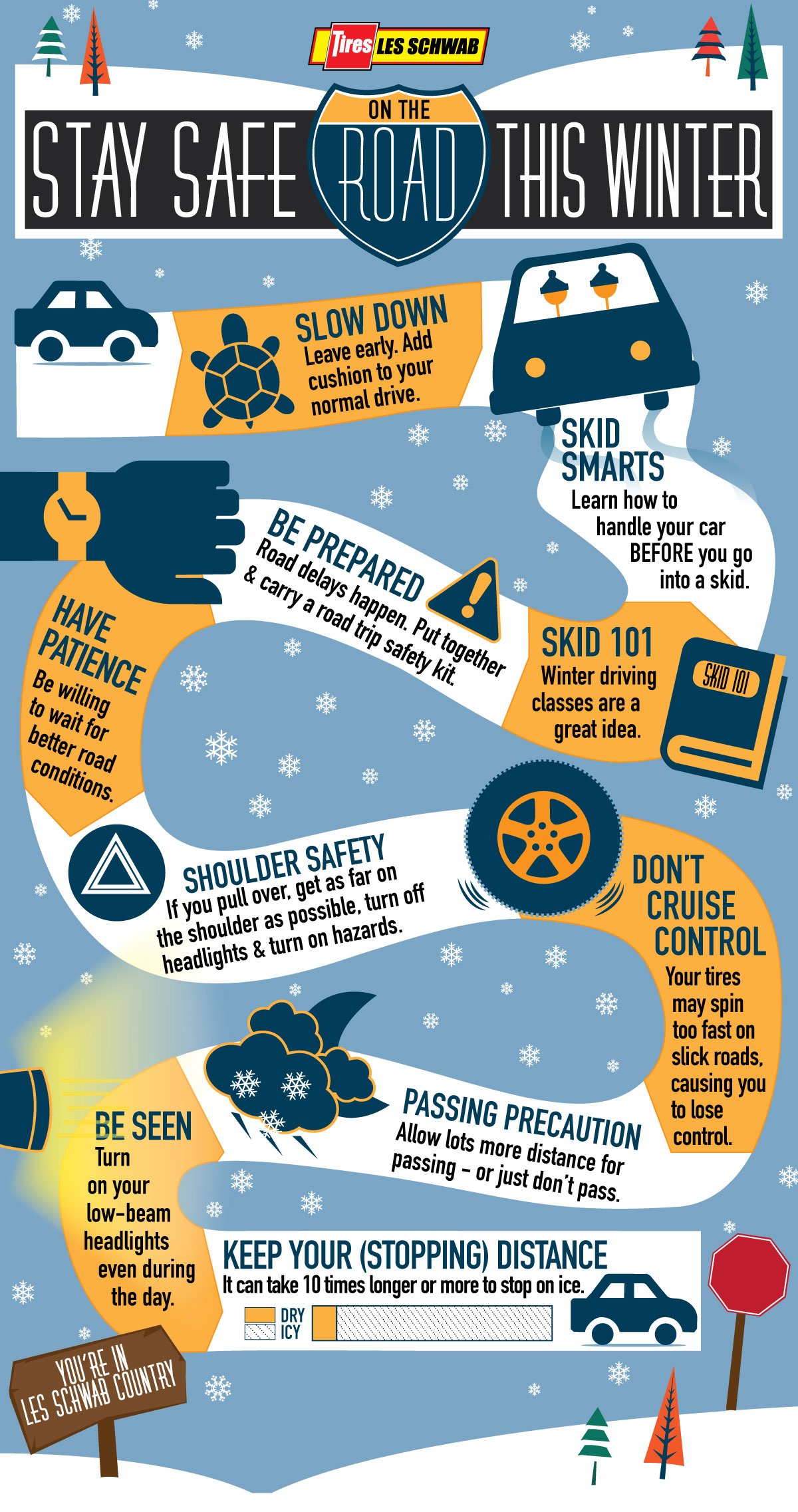 Slow down. Leave early so you won't be rushing.


Skid smart. Learn how to handle your car so you don't find yourself skidding. Here are some tips for driving on icy roads.


Skid 101. Winter driving classes can help. Find one in your area.


Be prepared. Road delays and breakdowns happen. Put together a winter road trip safety kit and keep it in your car until spring.


Have patience. Maybe you don't need to run those errands right now. Wait for road conditions to get better.


Shoulder safety. If you have to pull over, get off the road as far as possible, turn off your headlights and turn on your hazards.


Don't cruise. Cruise control can cause your tires to spin too fast on slick roads, which will decrease your control.


Passing precaution. Allow extra distance for yourself when you're passing or just hang out where you are.


Be seen. Use your low-beam headlights even during the day. Overcast skies don't make for good daytime visibility.


Keep your distance. Make sure you give yourself space from the car ahead of you. You need at least 3 times more space on a snowy road and at least 10 times more space on an icy road to stop as on a dry road.


Bonus tip! Keep the gas tank at least half full. If you run into car trouble and need to sit by the side of the road, you'll want to keep your engine running to stay warm.


Do you have to go out right after that snowstorm? Here's our advice for safer driving in snow.
Shop for Winter Tires