Utah's Hogle Zoo Welcomes Polar Bears
After much anticipation, Utah's Hogle Zoo recently welcomed two young polar bears, Nora and Hope. Les Schwab Tire Centers is a proud presenting sponsor of their new home and habitat exhibit.
At six days old, Nora was abandoned by her mother, so the zookeepers at Ohio's Columbus Zoo decided to hand-rear the small bear. Without the companionship of another polar bear, Nora was unable to develop important social skills. In 2016, Nora was transferred to the Oregon Zoo to live with an elder polar bear, Tasul. Unfortunately, a few weeks later, Tasul died from ovarian cancer, leaving Nora alone again. In coordination with experts at the Association of Zoos & Aquariums (AZA), the Oregon Zoo decided to pair Nora with a similarly aged polar bear at Hogle Zoo
Hope, only a month older than Nora, was nearly 200 pounds heavier. Even though she was born at Ohio's Toledo Zoo, the AZA recommended pairing the young bears together. The Hogle Zoo, with nearly 60 years of experience caring for polar bears, had available habitat. It's been the ideal home for Hope and Nora, who seem happy to be roommates. Nora is thriving with the much-needed socialization she has gained from Hope's friendship.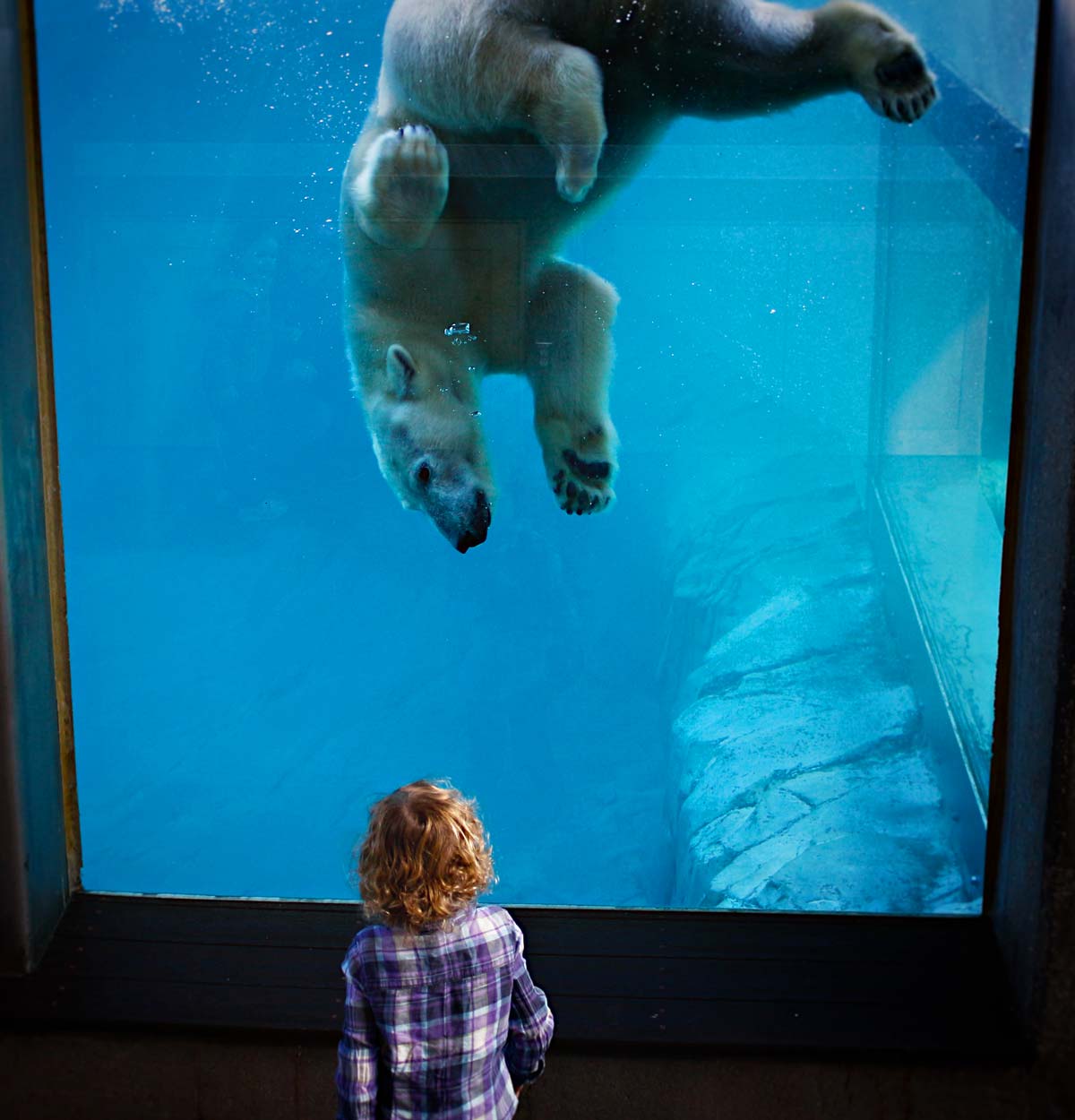 Les Schwab's sponsorship funds the Hogle Zoo's Rocky Shores habitat, which includes a specially designed facility for the study and conservation of polar bears. The zoo is a leader in conservation and allocates funding and resources toward saving polar bears and five other species.
We're proud that our partnership provides a safe, enriching environment for these animals and a way for the community to connect with and learn about them in meaningful ways.
Find Your Store