Workshops at World of Speed Let Women Practice Car Care Hands-on
A lot of women customers have told Les Schwab Tire Centers they want to learn more about how to take care of their cars, so we offered three basic car care workshops for women this spring. We teamed up with World of Speed, an educational and interactive motorsports museum in Wilsonville, Ore., to host these events. The sessions were hosted by Les Schwab managers: Joe Rector, Jerry Lee, Kevin Leasure, Dorian Moore, Howard Magden, Gary Wanderscheid and Cam Durrell.
The World of Speed features historic racecars, boats and motorcycles that tell the story of motorsports culture. Through interactive exhibits and hands-on activities, it offers visitors a behind-the-scenes view of the racing world; including drag racing, road racing, land speed racing, motorcycle racing, open wheel, NASCAR and hydroplanes.
The museum hosted an educational clinic for women to practice basic car care skills — some for the first time — and get answers to their questions. Even though the workshops were geared toward women, some participants also brought along the men in their lives.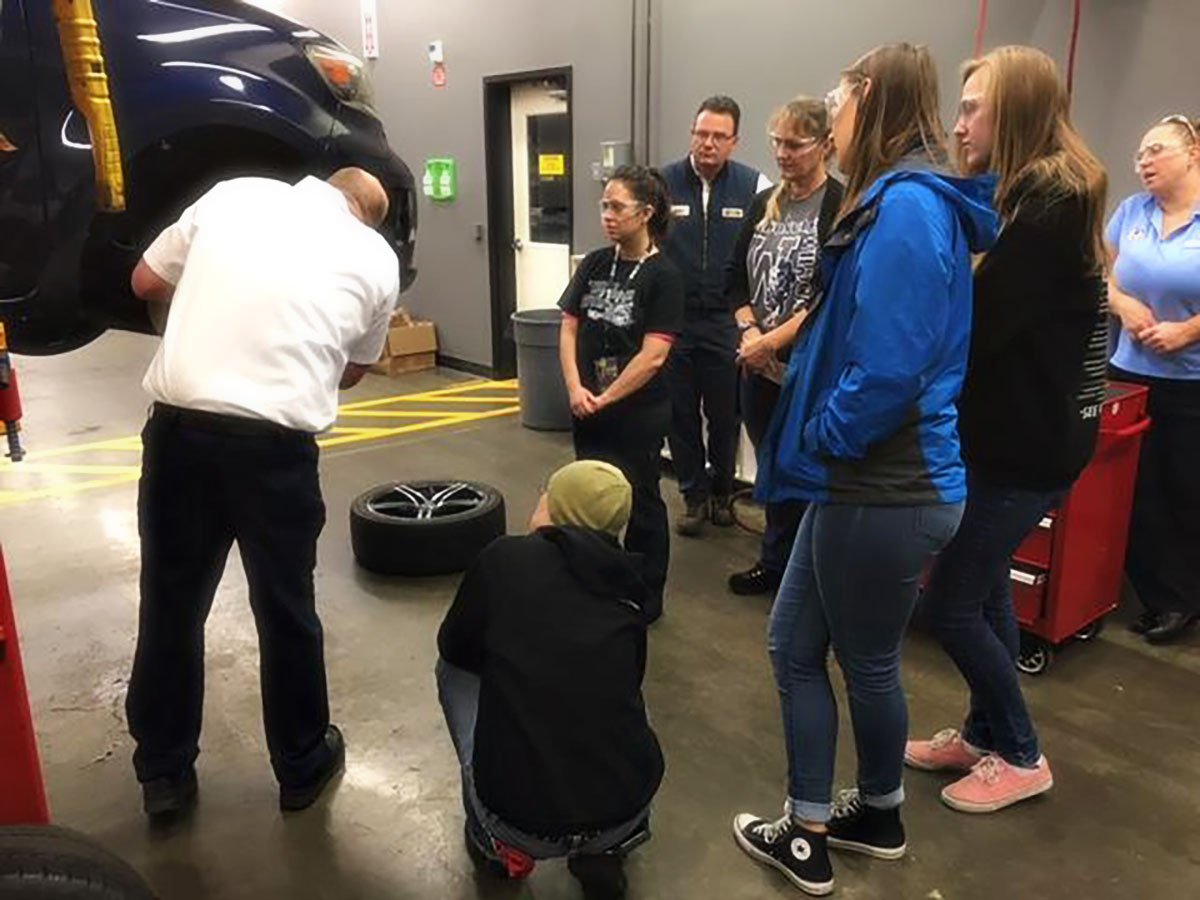 At the session hosted by Dorian Moore and Kevin Leasure, a store vehicle served as the women's guinea pig. Kevin and Dorian demonstrated how to change a spare tire and then had their students practice raising and lowering the car with the jack from the trunk. When it came time to remove the lug nuts with the lug wrench, Kevin and Dorian were invaluable references on how to get the easiest mechanical advantage out of the equipment.
The managers reassured the attendees of one crucial point: That if their tire went flat in an isolated area where there was no phone service, it is OK to "just drive on it." As Kevin pointed out, "We can replace the tire or the rim, but not you!"
A total of 36 students attended the workshops. The participants came away with greater confidence and knowledge, as well as a complimentary tire pressure gauge and a penny to measure tread depth.
"We've had great feedback, so far, from the workshops," said Lewis Ferguson, World of Speed's director of education. "Not only is World of Speed proud to offer this program with Les Schwab, we've heard from participants that the class is very informative and they benefit from the hands-on demonstrations."
World of Speed and Les Schwab Tire Centers plans to host a father-daughter car care course as another way to teach car care basics in a casual, comfortable environment.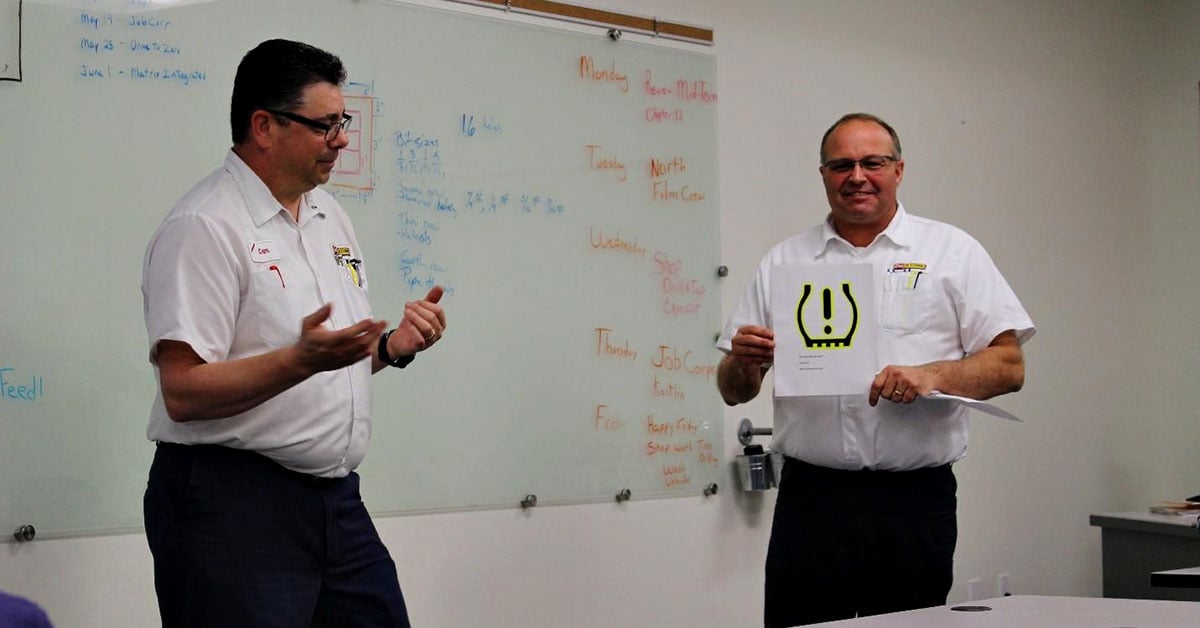 Find Your Store