10 Tips to Keep Your Older Car Running
How old is the vehicle you drive? According to the Bureau of Transportation Statistics, the average is 12 years. Whether it's the pandemic and supply chain issues or simply American grit when faced with rising prices and an uncertain future, maintaining a used car makes economic sense. If you're wondering "how can I maintain my car so it lasts longer," we have some tips to keep it going strong.
Start With a Free Pre-trip Safety Check
Stop by your local Les Schwab for a free visual inspection of some of your vehicle's most important safety components. Our pros will tell you what they find and help you get the most life out of your vehicle.
Choose the Right Tires and Wheels
Your tires and wheels are some of the most important parts of your vehicle. To get more life out of your investment, rotate them every 5,000 miles or as recommended. When replacing your tires or wheels on an older vehicle, it can be tempting to cut costs and go cheap. But be sure you're choosing quality. Your tires will last longer and the right wheels will add to your overall comfort. Plus, they could all be beneficial for your vehicle. Les Schwab can help find the right tires and wheels for your vehicle, budget, and driving needs.
Get Your Alignment Checked
When your vehicle's tire and wheel assemblies are properly aligned and pointing in the same direction, it can add to the life of your tires, improve fuel efficiency, as well as add comfort and safety to your drive. Les Schwab offers free visual alignment checks. They can take a look at your steering as well. Get yours inspected annually to keep your car or truck safely on the road.
Stay on Top of the Shocks and Struts
As shocks and struts wear out, they can cause your tires, brake pads, and other parts of your vehicle to wear out faster. Properly functioning shocks and struts can help you enjoy a smoother ride and keep your vehicle in contact with the road for added safety and improved control. Les Schwab offers free visual inspections of your shocks and struts.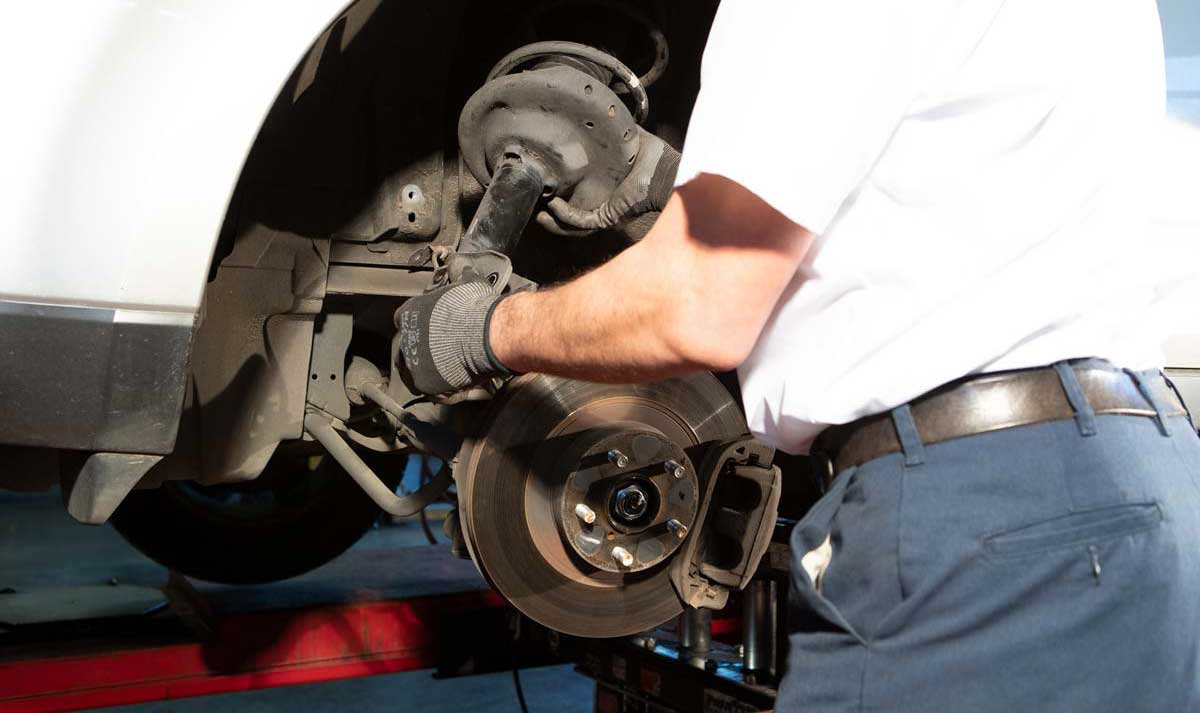 Keep Up on Your Brakes
Get your brakes checked regularly to ensure these critical safety components are working properly. Routine inspections help lessen the chances of catastrophic brake failure or brake pads wearing to the point that they cause damage to the rotors or other parts of your braking system. If your brakes feel sluggish, unresponsive, or begin making noises, come into Les Schwab. We'll give them a free visual inspection and help you get safely back on the road.
Check Your Car Battery
Every 12 months, tighten loose battery connections and remove corrosion around the terminals. In addition, summer heat can weaken batteries over time, causing them to die when winter weather returns. At Les Schwab, we do free visual battery inspections to check on the health of your battery.
Change the Oil and Oil Filter Regularly
Want to ruin an engine quickly? Let it run on dirty or a less-than-adequate amount of oil for several months. Forgetting to change the oil and oil filter can lead to engine strain and leaks. Depending on the age of your car or truck, change the oil and filter every 5,000 to 7,000 miles. Les Schwab offers oil changes at some locations.
Have the Timing Belt Inspected
The timing belt (or chain) is one of the most important parts of any vehicle. Hiring a mechanic to replace yours before it breaks can save your engine and a lot of money. Most vehicles need to have their timing belts replaced every 100,000 miles. Check with a qualified engine mechanic or refer to your owner's manual.
Don't Trust All Miracle Car Cures
As your car gets older, you may be tempted to try the latest engine-enhancing lubricant or fuel additive. If your mechanic hasn't told you about it, chances are it's a gimmick that will cost you money. Or worse, that cure could damage parts of your vehicle.
Replace Other Engine Fluids As Needed
This can include your transmission fluid and differential oil. Check your vehicle owner's manual for the correct fluid types, how to change them, and when.
Keep Your Radiator Happy
When the radiator is working correctly, nobody notices. But when it starts to struggle, you'll smell it, see it, and experience it as your car begins to overheat. Every year, flush your radiator and add new coolant to help keep your radiator running strong and properly cool your engine. In addition, replace radiator hoses as needed.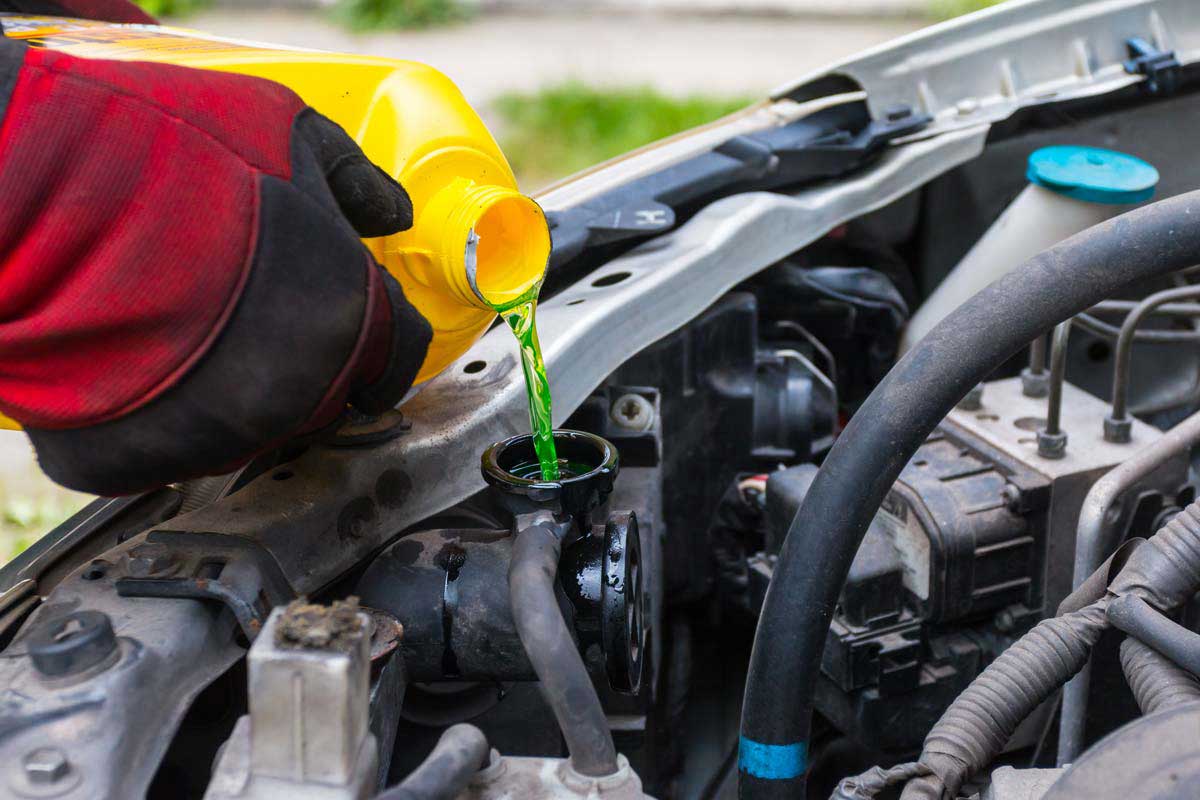 Car Care Starts at Les Schwab
Your local Les Schwab can help prolong the life of your vehicle with expert advice and installations. That includes tires, wheels, batteries, brakes, alignment, as well as shocks and struts. Schedule a time that works for you or stop by.
Important Notice: The information provided above is of a general nature gathered from a variety of resources deemed reasonably reliable. The operation of your vehicle, or the repair or replacement of your vehicle's equipment, may be different than for a typical vehicle. Please consult your owner's manual for specific warnings, notices, and other advice relative to the subjects addressed herein.