How to Maintain Your Car While It Sits
In these unprecedented times, many of our driving habits have changed significantly. While doing your part to Stay Home and Stay Safe, your vehicle sat for a while so it's recommended to drive short distances once or twice per week to prevent problems over time. A quick drive around the neighborhood is also a great excuse to get out of the house, enjoy some sunshine and fresh air, and wave to a few friends from a safe social distance.
If your vehicle has been idle for a few weeks, here's a quick list of things to check occasionally and before venturing out.
Things to check if you haven't driven your car for a while:
---
Battery
Most car batteries should stay charged for two to four weeks or more, depending on the vehicle and age of battery. Climate can also be a factor; summer heat can cause the battery to drain its charge more quickly. Driving five to 10 miles at least once a week will help maintain your battery's state of charge.
If your vehicle isn't starting, we have a quick video on how to give it a jump start. Or, it could be an issue with the starter or alternator. Stop by your local Les Schwab with any concerns and we'll check it for free while you wait in your vehicle. Learn more about how your auto battery works.
Tires
Your tires could develop flat spots if they haven't moved in several weeks. Flat spots can cause a slight vibration when you start rolling but should smooth out after a few miles.
If the air pressure of your tires is low and you have an air compressor, check your owners manual for the recommended psi (pounds per square inch). Or, your local Les Schwab will air them up for free. You won't even need to get out of your vehicle.
Also, look at your tread wear of your tires with a simple penny test. Be sure to look at both the inner and outer sidewalls of your tires. This may require getting under your car slightly and using a flashlight.
Fluids
While you're looking at the tires, look under the car for any sign of fluid leaks. Also check windshield wiper fluid and coolant and add as necessary. Be sure the oil level is sufficient to last until you can get an oil change.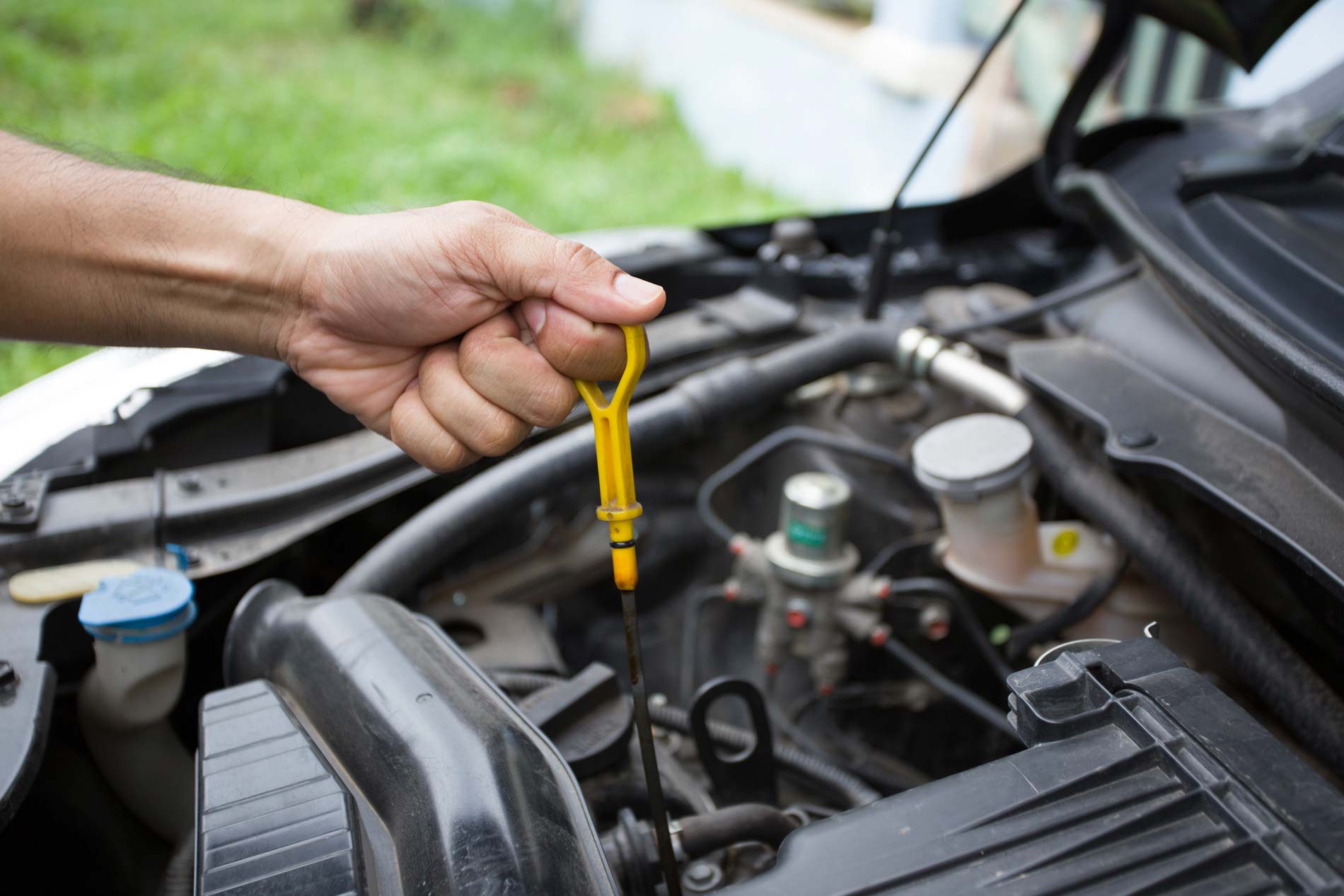 Brakes
As you get going, tap the brake pedal to make sure it feels right. You may notice some noise while braking at first. This could be caused by rust that's accumulated on the surface of the brake rotor or drum. If the noise is constant or recurring, have your brakes inspected. Don't ignore it. Your local Les Schwab will check your brakes for free.
Make your first drive leisurely and listen for unusual noises. Watch the dashboard for any warning lights indicating something needs attention. Read the eight signs of brake trouble to never ignore.
Get a Free Safety Check
COVID-19 is changing the way we all do things. We're getting pretty good at staying safe and so keep it up with a free safety check at Les Schwab for your vehicle. We encourage you to schedule an appointment online to expedite service and limit your time in the store. Before coming in, you can check current business hours of the Les Schwab store nearest you.
Schedule a Free Safety Check