19 Winter Driving Resources You Can't Do Without
Introduction
Winter driving in the West can be wacky at best and perilous at worst. Roads ice over. Rain makes pavement slick as bacon grease. Here are 19 winter driving resources on everything from fog lights to snow chains to driving on ice. Use these in addition to the warnings, notices or other advice specific to your vehicle in your owner's manual.
Got Traction? Winter Tires & Snow Chains
Don't think of chains as a substitute for winter tires but as an option you need to have ready when you're driving on snow.
You shouldn't go on a winter drive without being sure of your traction. Find out how to use snow chains, the differences between all-season and winter tires and what you really need for where you live.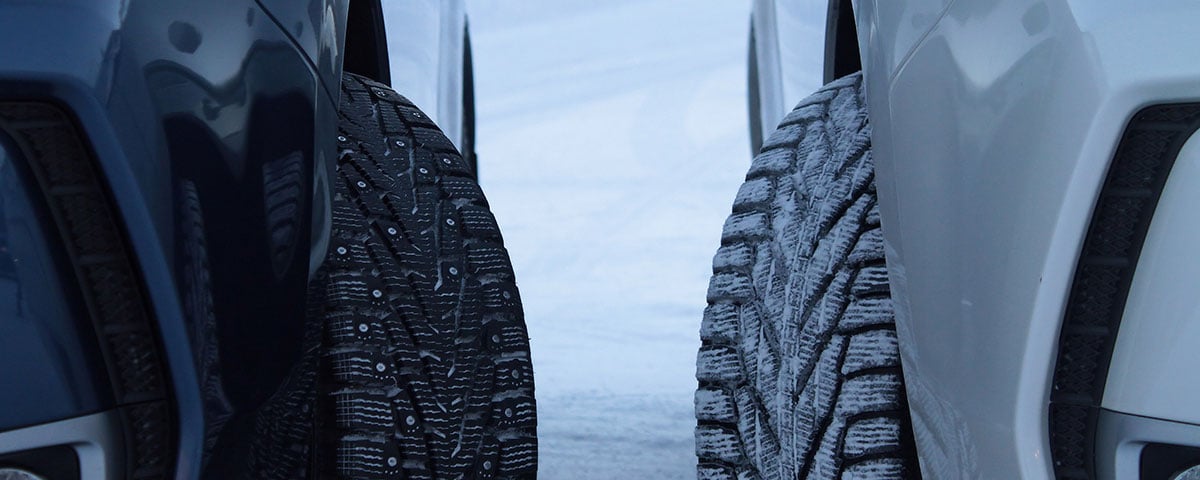 How to: Put on Snow Chains. Step-by-step instructions and a video for putting on snow chains and driving safely.


Snow Chains Buyer's Guide. The Automobile Association's guide to what you need and how to buy them.


How to Choose Snow Tires. Are winter tires worth it? Can you just buy chains instead? Should you buy studded tires? What about siping?


Top Safety Reminders for Winter Road Trips
Don't use cruise control. Your tires may spin too fast on slick roads, causing you to lose control.
Getting road-ready is different in the cold months. Don't leave home without reading these short refreshers to prevent winter driving nightmares.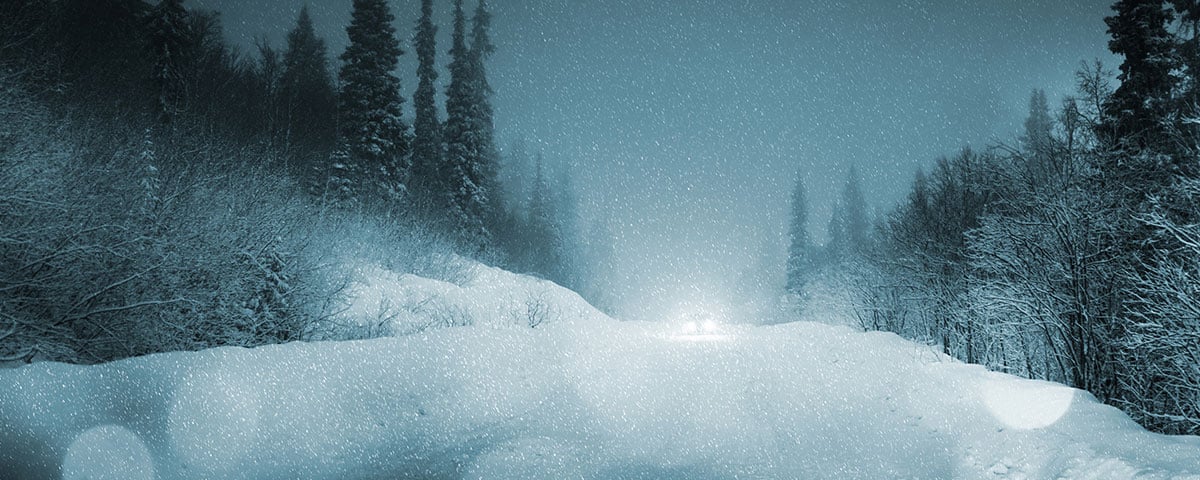 How to Drive in Rain, Snow, Ice and Fog
For a car traveling 35 mph on dry pavement, it can take anywhere from 60 to 97 feet for thinking and braking distance. Double that for driving on wet pavement, triple it for packed snow and 10 times it for icy roads.
Tips for handling all the bad driving conditions you're likely to face from the Pacific Northwest to the Rockies to Southern California and every place in between.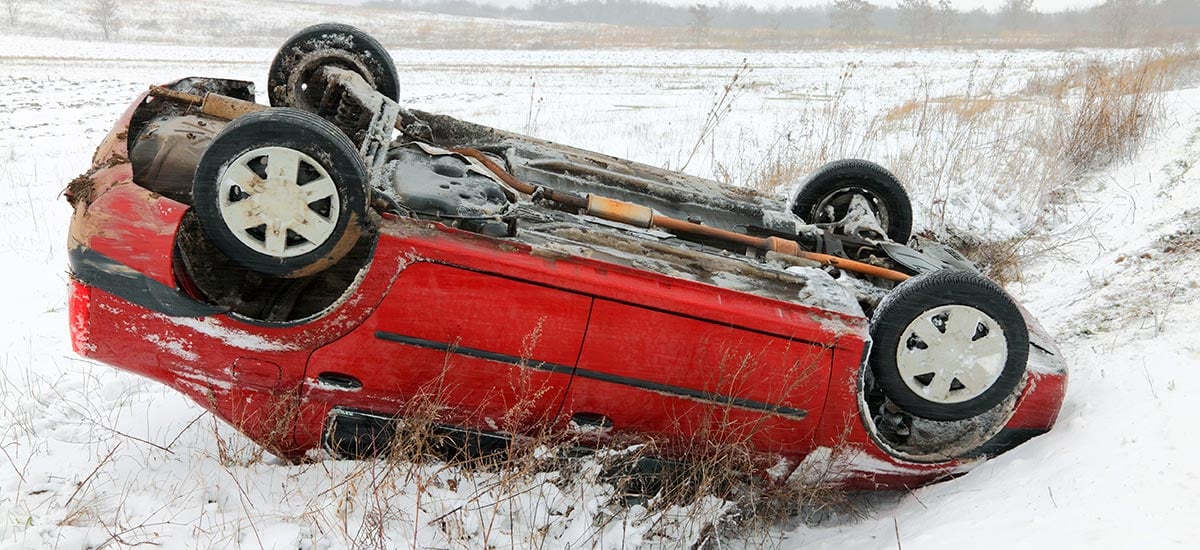 Winterizing Your Vehicle
If it's worked hard over summer, or the weather was really hot, your auto battery could have trouble holding a charge and delivering cranking power come fall.
Summer driving puts a lot of wear and tear on your vehicle. Here's what you can do in fall to head off dead batteries and other hassles.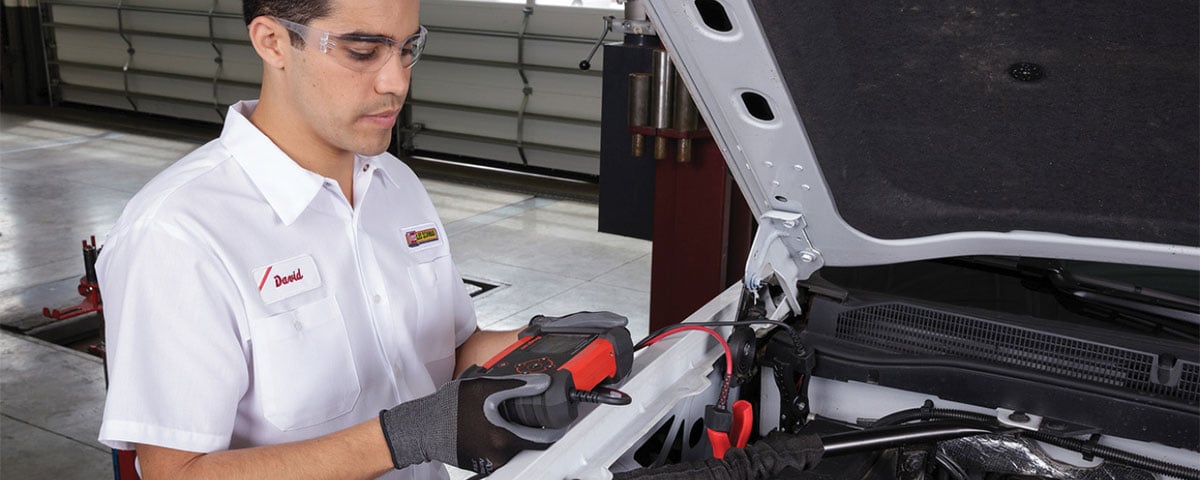 Now Seasonal Car Battery Care: Why and How. Figure out if you need a new auto battery or not, before your car won't start.


How to Winterize a Car. A cold-weather survival guide for your car from Consumer Reports.


Real-time Road Conditions
Know in advance or in real time what's happening with the weather and roads where you're headed. Here's where to find out.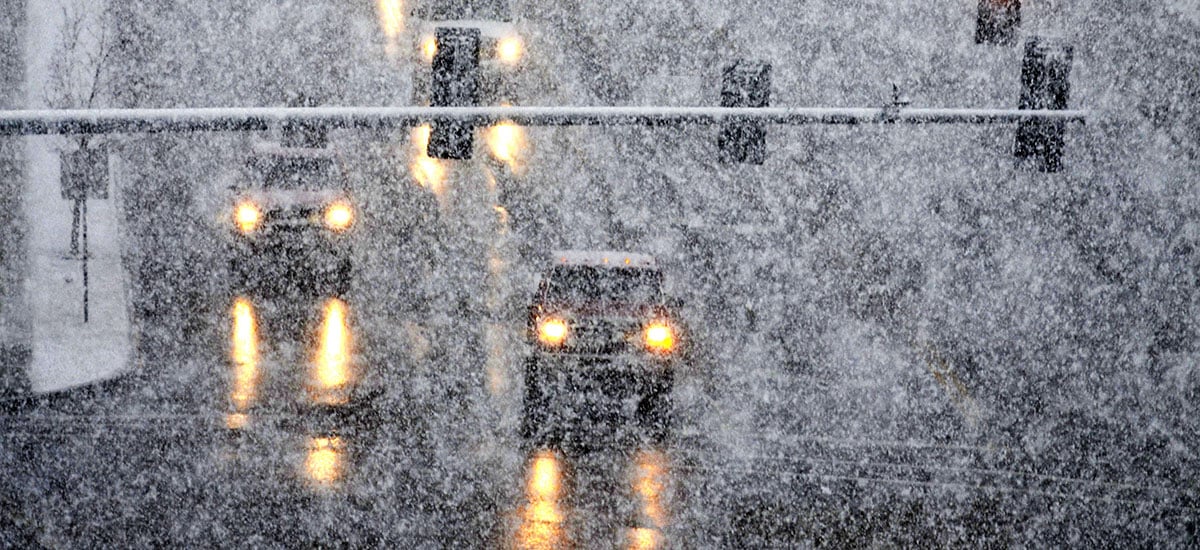 What You Need to Know About Road Conditions Right Now. Real-time road conditions in Western states, with chain requirements, current road reports, forecasts, road cams and winter storm warnings.


AccuWeather Hyperlocal Weather App. An app for Apple or Android phones that gives hyperlocal, minute-by-minute precipitation forecasts.


Weather Underground App. For use in rural areas, an app for Apple or Android phones with local data from over 40,000 professional and hobbyist weather stations.


If Nothing Else, Remember This About Winter Driving
When you're in a hurry to get to work or your vacation rental it can be easy to forget that winter driving is not like warm-weather driving. In winter, bald tires, tailgating, leaving home on a near-empty tank or passing aggressively have even bigger consequences.
Almost a quarter of auto crashes in the U.S. annually – nearly 1,259,000 — are weather-related. Almost half of those happen during rainfall.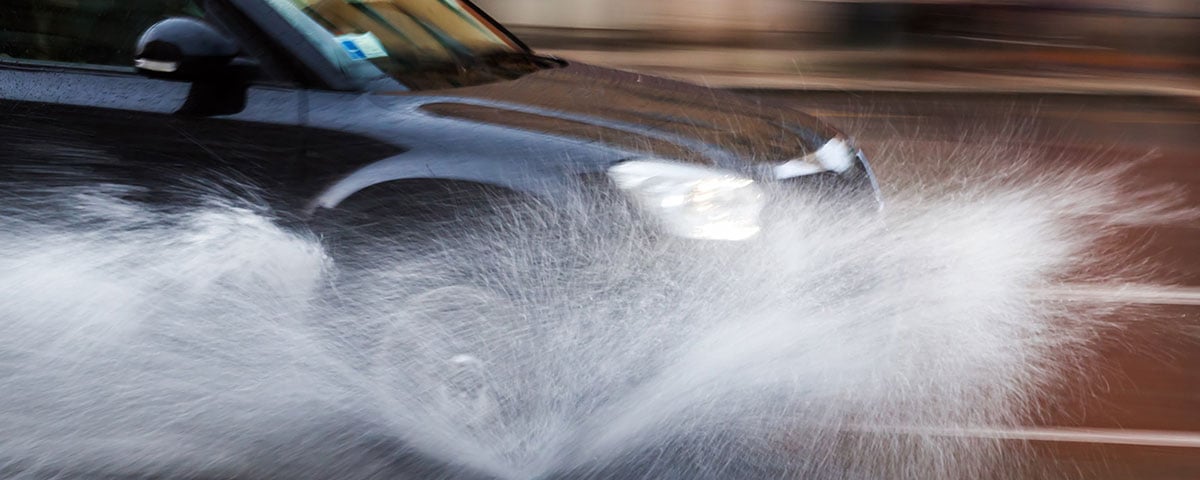 It's better not to venture out at all when the weather's awful. But if you absolutely have to be on the road, here are key things to remember.
Slowing down is more likely to get you there safely and on time than rushing. Statistics show you can expect bad weather on main roads to result in travel time delays from 11 to 50 percent. On arteries with traffic signals, you can expect speed reductions from 10 to 25 percent on wet pavement and from 30 to 40 percent with snowy or slushy pavement.
Why fight it?
Give yourself more stopping distance. Forget the 3-second rule; allow at least 120 feet on wet pavement, 180 feet on packed snow and 600 feet on ice to stop.
Make sure all parts of your vehicle are winter-ready — starting with the right tires, properly inflated and in good condition.
SHOP WINTER TIRES