Be a Hero with a Summer Road Trip Safety Kit
Picture yourself as the only one with jumper cables at the boat launch when someone has a dead battery. Or looking like a genius when you bring out a deck of cards to keep restless kids busy while you change a flat tire.
Being road-trip ready means more than just carrying a charged cell phone with your roadside assistance number handy.
Keeping a simple summer road trip safety kit in your vehicle during the warm months will make your travel more carefree — and you just might save the day. Here's what to have.
21 Items to Have in Your Summer Road Trip Safety Kit
A clear, plastic storage bin to keep everything together and spot items more easily


First-aid kit


Fire extinguisher, rated for Class B and Class C fires


Spare tire, properly inflated, along with the jack, lug wrench and some work gloves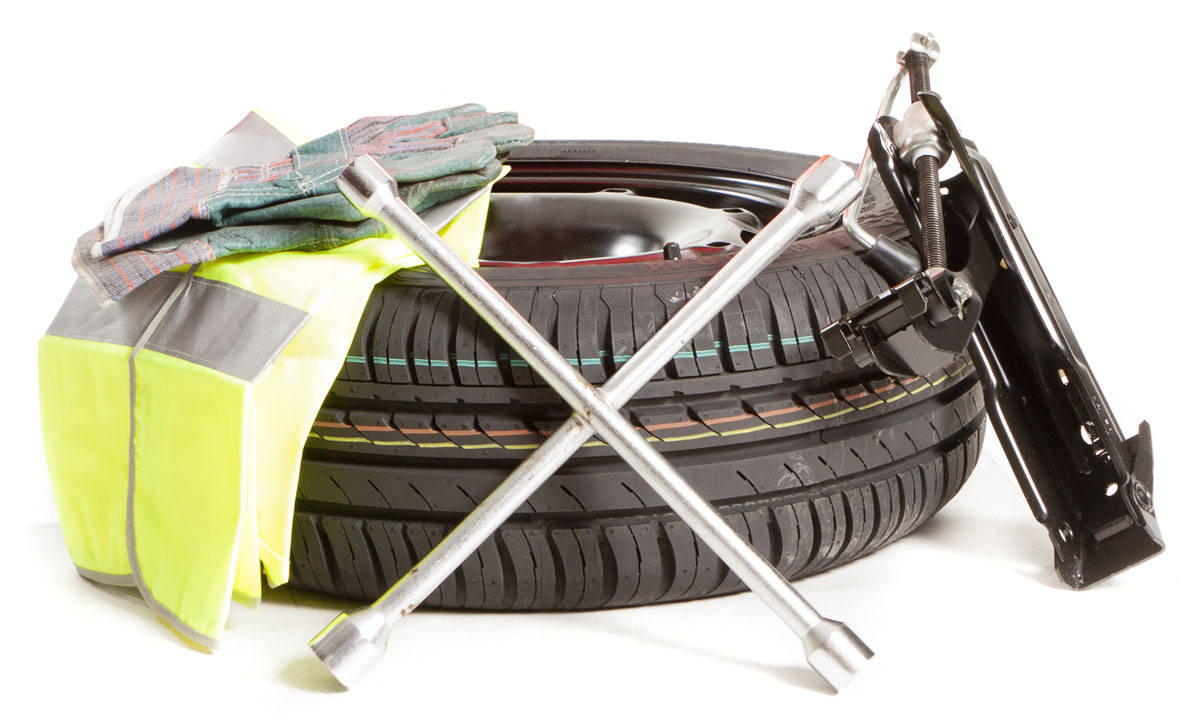 A ground mat or towel to use on hot pavement if you have to change a tire


Tire pressure gauge


Extra windshield wiper fluid in case you go through a "bug storm"


Rags for keeping your windshield clean, or in case you need to get under the hood and get at hot or oily areas


Three road flares, orange safety triangles or battery-operated warning lights. If you have to change a flat tire, place them 50 feet apart to warn oncoming traffic. Available at auto parts stores.


A fluorescent safety vest with reflective strips to improve your visibility if you're stranded on the side of a busy highway. Sold at most big-box home improvement stores.


A baseball cap or visor to provide some sun protection if you get stuck in a place with no shade


A reflective emergency blanket to use for shade. You can buy one at most sporting goods or variety stores.


Sunscreen, especially if you have small kids along


Speaking of children, stow a travel board game or some playing cards, an extra diaper if needed, and long shelf-life snacks, like nuts, dried fruit, granola bars and protein bars. Such small things will help keep them occupied and more comfortable in case you're waiting for roadside assistance.


Wet wipes


Pet items. A collapsible water bowl, spare leash and treats may come in handy.


In addition to a water bottle for every person in your car, carry a gallon of drinking water. Bring even more if you have the dog along.


Jumper cables


Multitool or a mini toolkit with Phillips and flathead screwdrivers, adjustable wrench and pliers. These could be useful if you're hauling a trailer or have gear racks.


Headlamp with fresh batteries, because flat tires can happen after dark, and you'll need your hands free


Duct tape, for temporary repair of a hose leak
When you're unprepared, an auto breakdown during hot months can be just as hairy as getting stranded in winter. Your summer road trip safety kit will make getting through it a whole lot easier.
A winter road trip safety kit is also a good idea. See what belongs in yours.
Get More Safety Tips