How to Install Tire Socks
Snow and ice-covered roads are a wintertime possibility throughout the west. That's why it's a good idea to carry traction devices wherever you go. As long as chains are listed as an option in your owner's manual, quick-fit chains are likely the best choice for you. They can last for years and take you over the mountain and back again safely.
Tire sock traction devices are a new alternative to chains that work with low-clearance vehicles and are fast and easy to install.
Make Sure to Purchase the Right Size
First, you'll want to get the right set of tire socks for your vehicle at your local Les Schwab. Your size of tire socks depends on the size of your wheels and tires.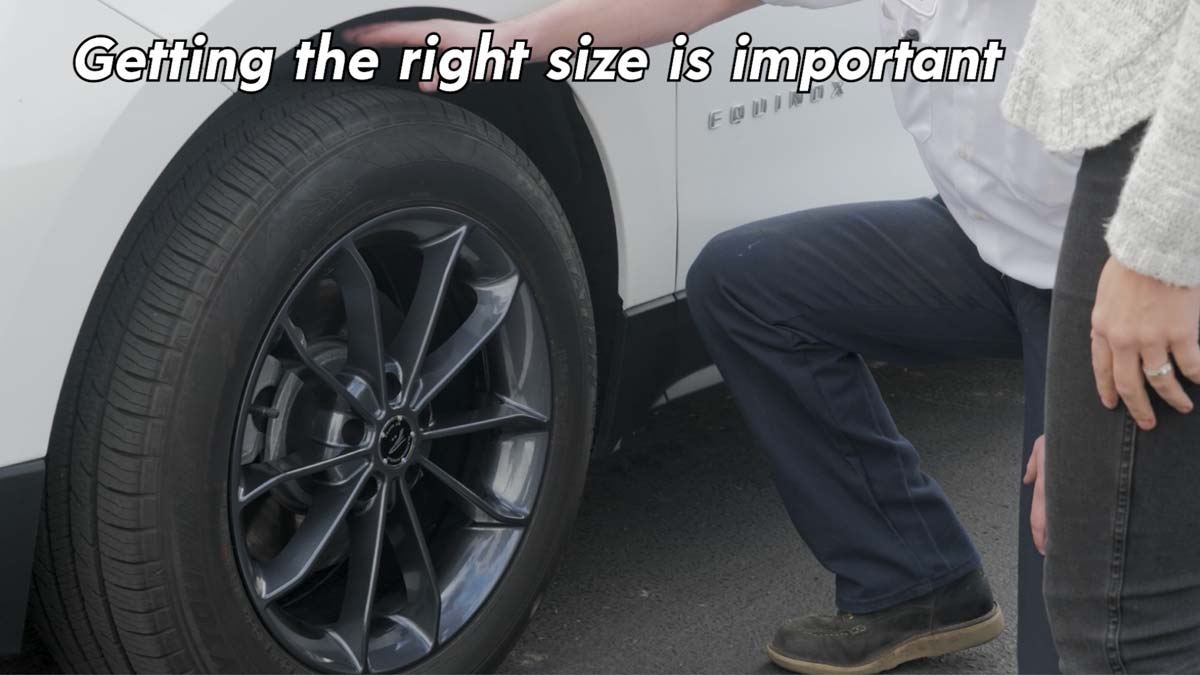 How to Install Tire Socks
When installing tire socks, put them on the driving wheels of your vehicle. If your car or truck is front-wheel drive, the socks go on the front. Rear-wheel drive? Put them on the back. If you have all-wheel drive or four-wheel drive, check your owner's manual. Not sure? The experts at Les Schwab can help.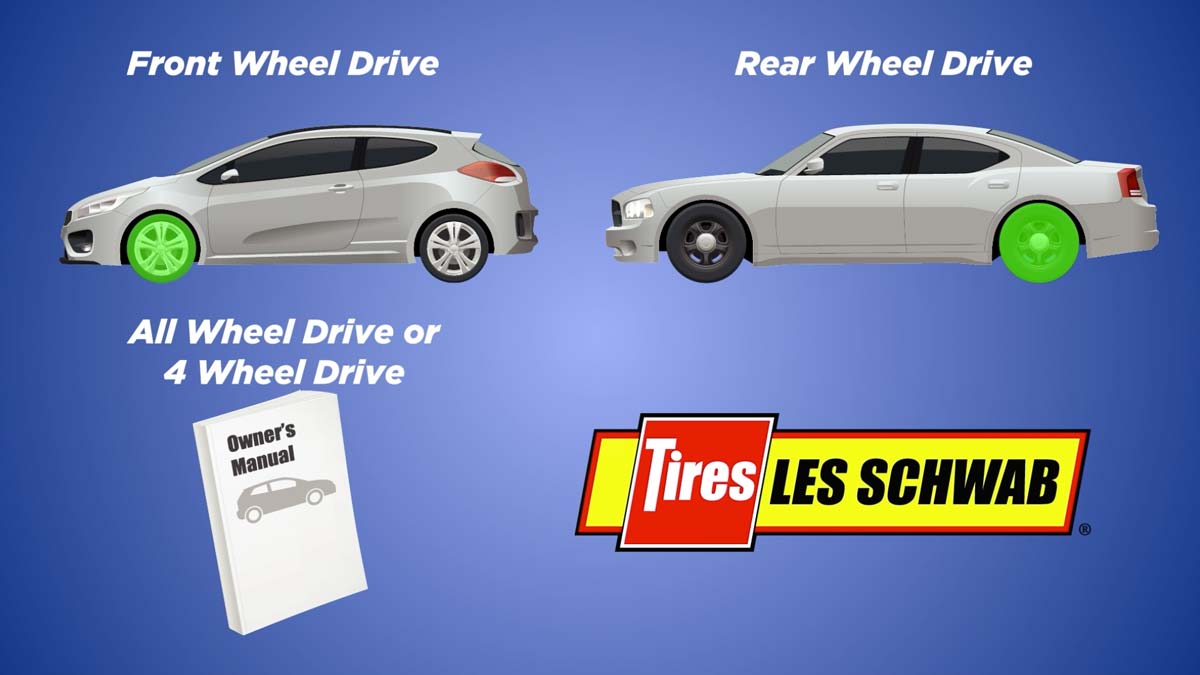 Put your vehicle in park and use the emergency brake for extra safety. Now, take everything out of your clean, tire sock bag.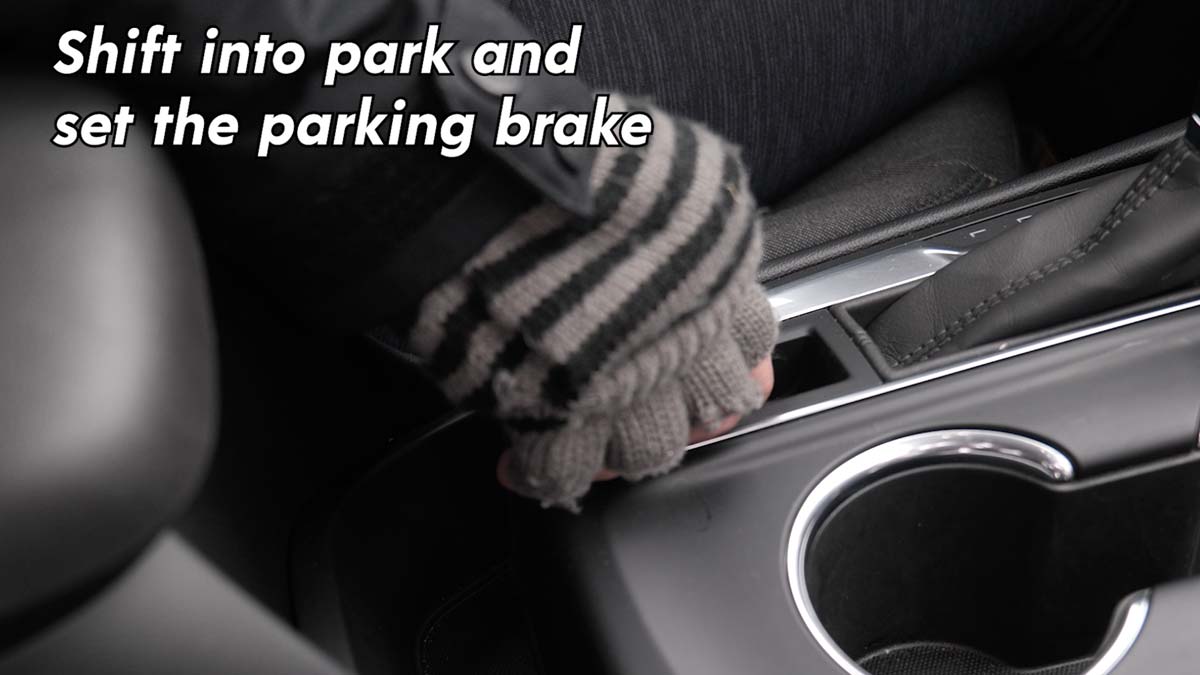 In it, you'll likely find two tire socks, a set of instructions, and a pair of plastic, waterproof gloves to keep your hands dry in the snow. Lay the bag on the ground to keep your knees from getting wet.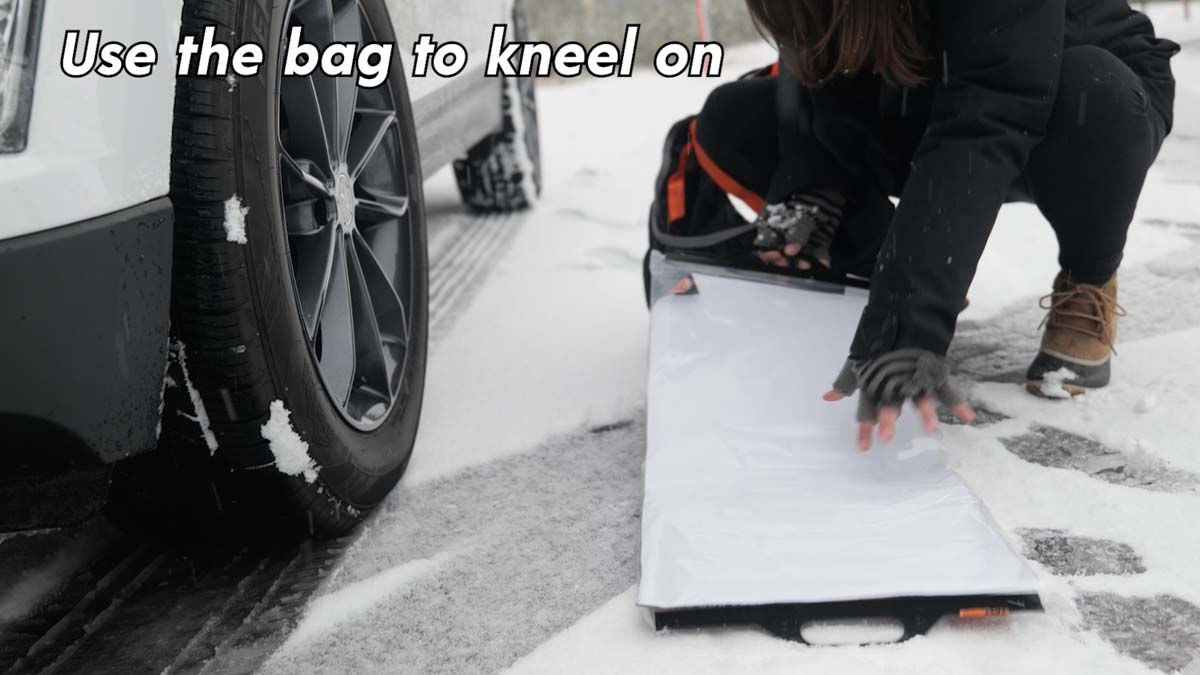 Fit each tire sock over your tire from the top to the bottom.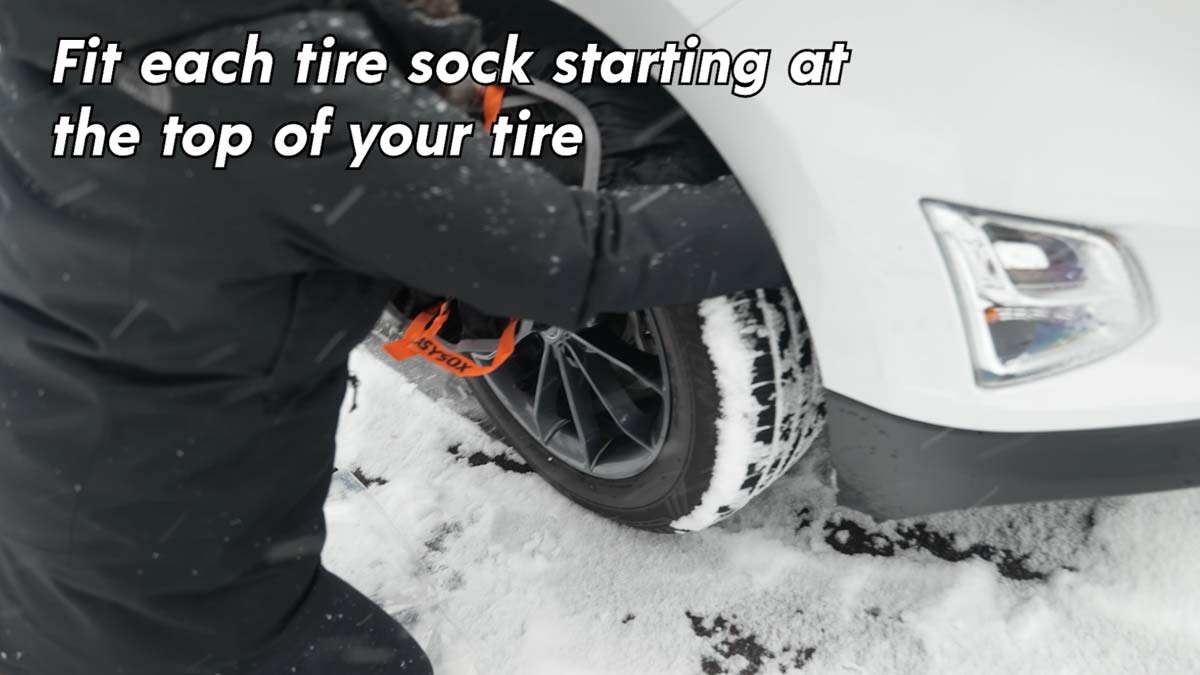 Move your vehicle forward a few feet. Put your vehicle in park and use the emergency brake again.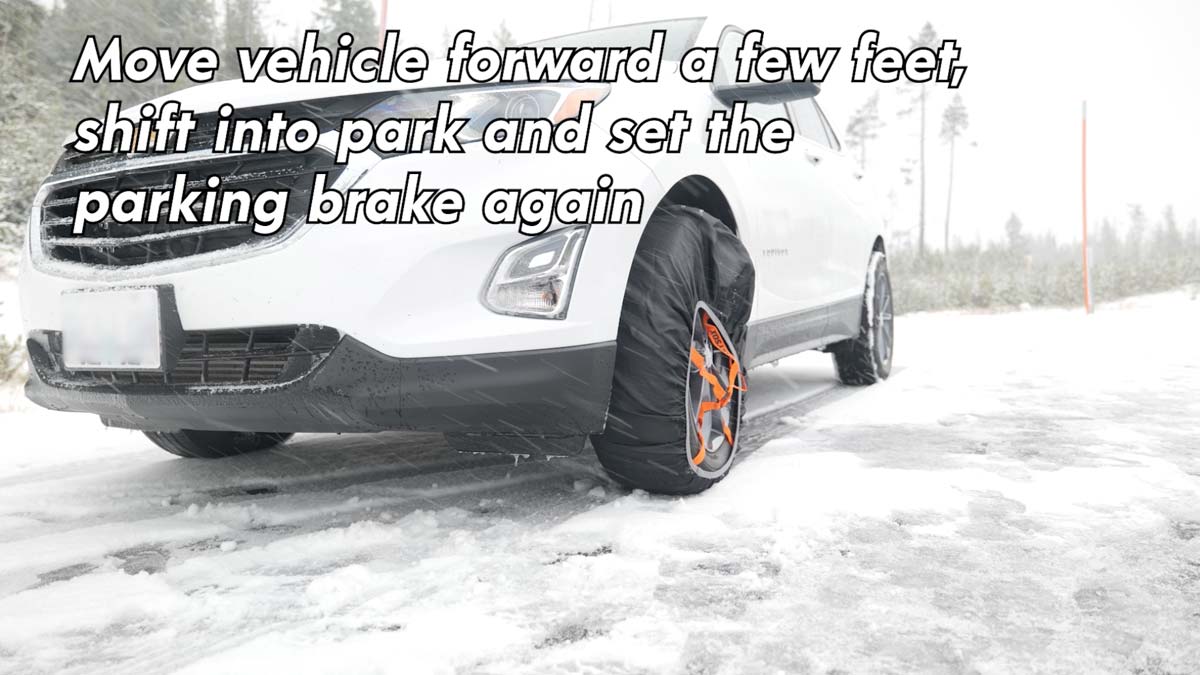 Then pull the remainder of your tire sock into position. Your tire socks will center themselves once you start driving.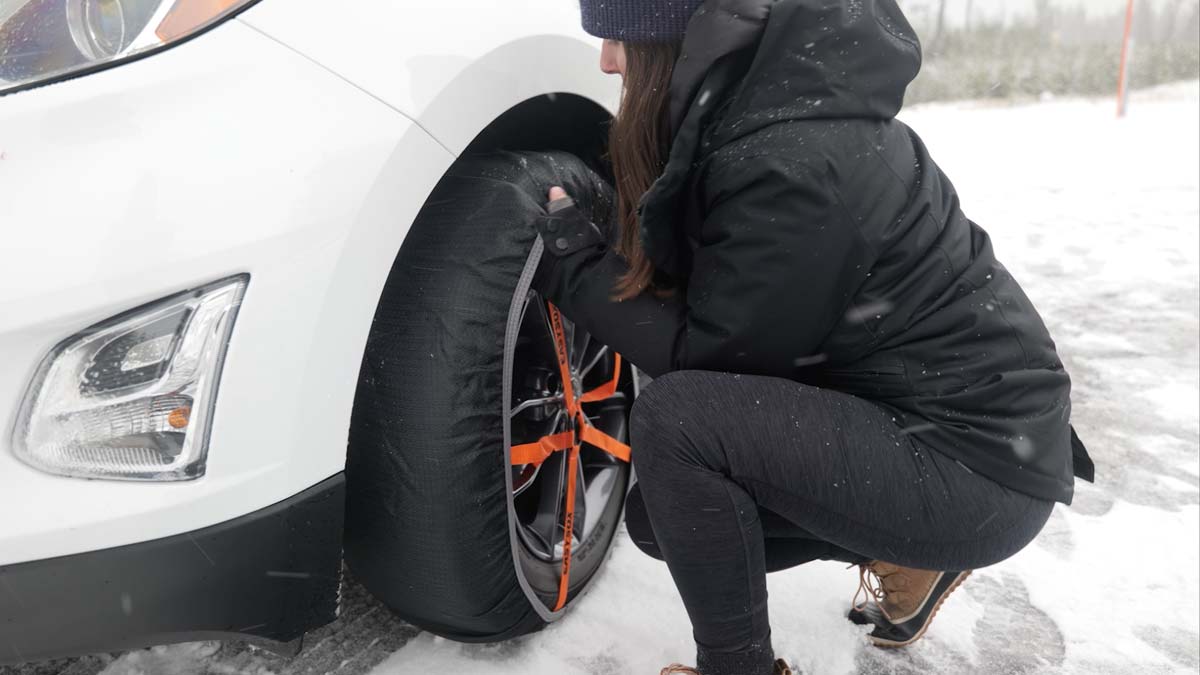 While you're driving with tire socks installed, make sure to use your vehicle's traction control (if available), avoid spinning your tires, and keep your speeds below 30 miles per hour.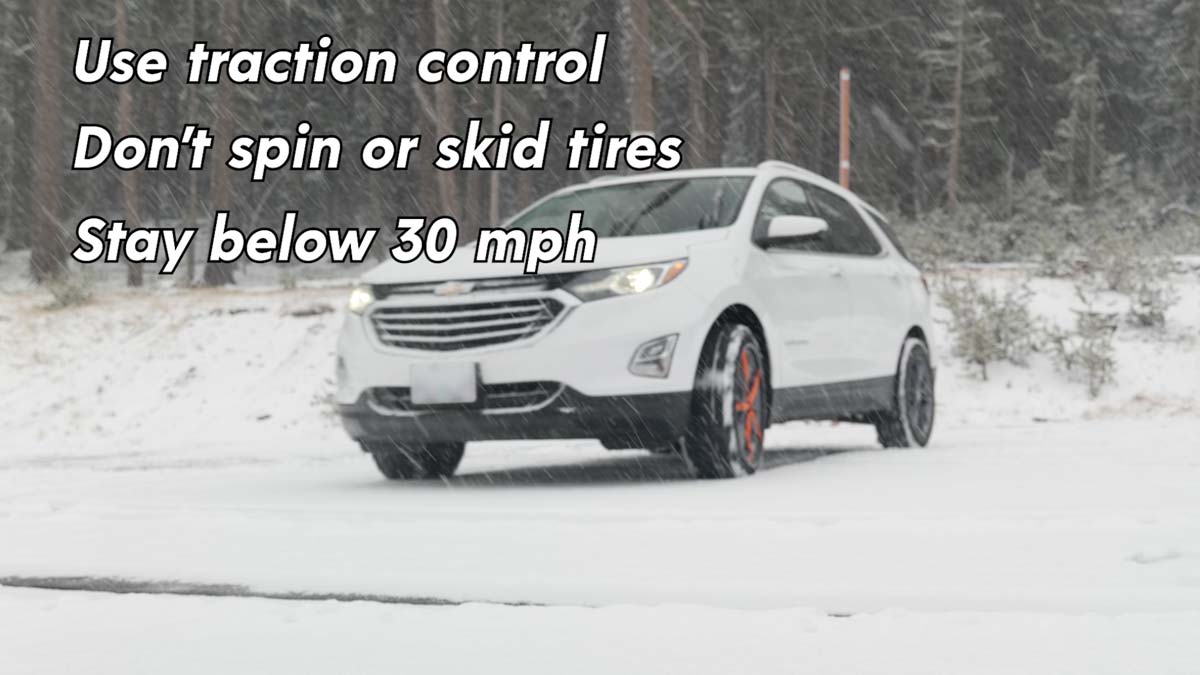 How to Remove Tire Socks
Removal is just as easy. Pull them off the top of your tire, drive forward a few feet, and pull them off completely.
Help Your Tire Socks Last Longer
When used only on snow and ice, tire socks can be reused over and over. Just don't drive on bare or wet pavement with them on. That'll wear them out fast. And don't leave them on while you're parked. Over time, they can freeze in place and make it difficult for you to get moving again.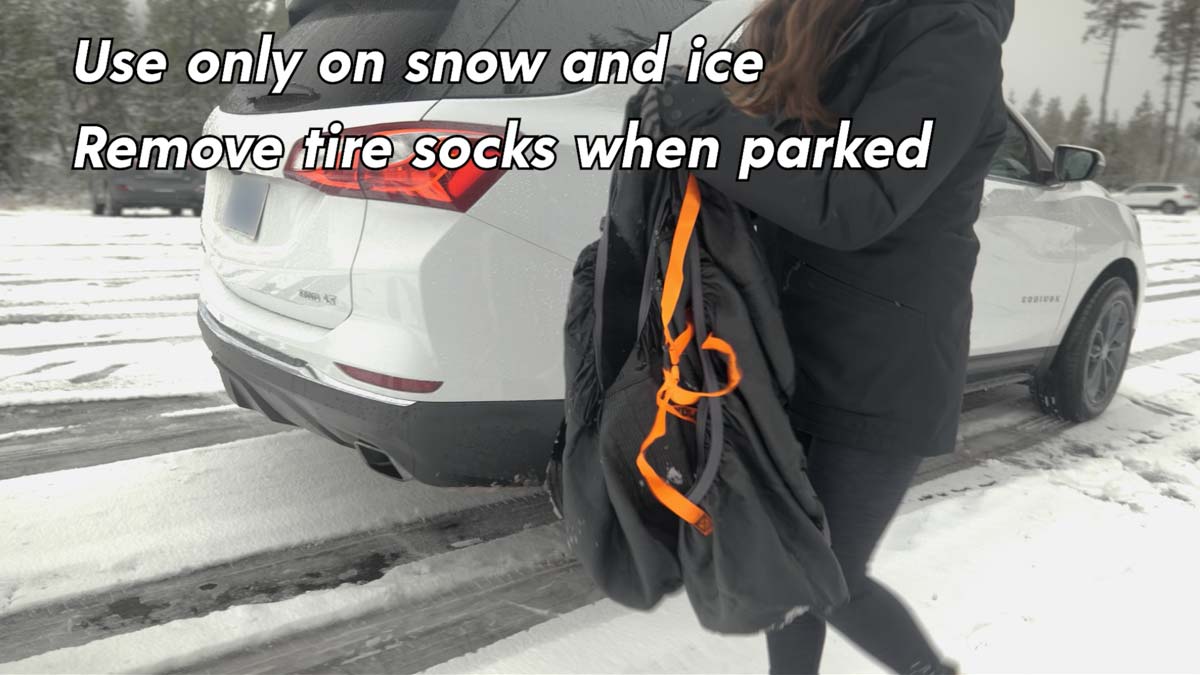 After you're done using your tire socks, give them time to dry before storing them.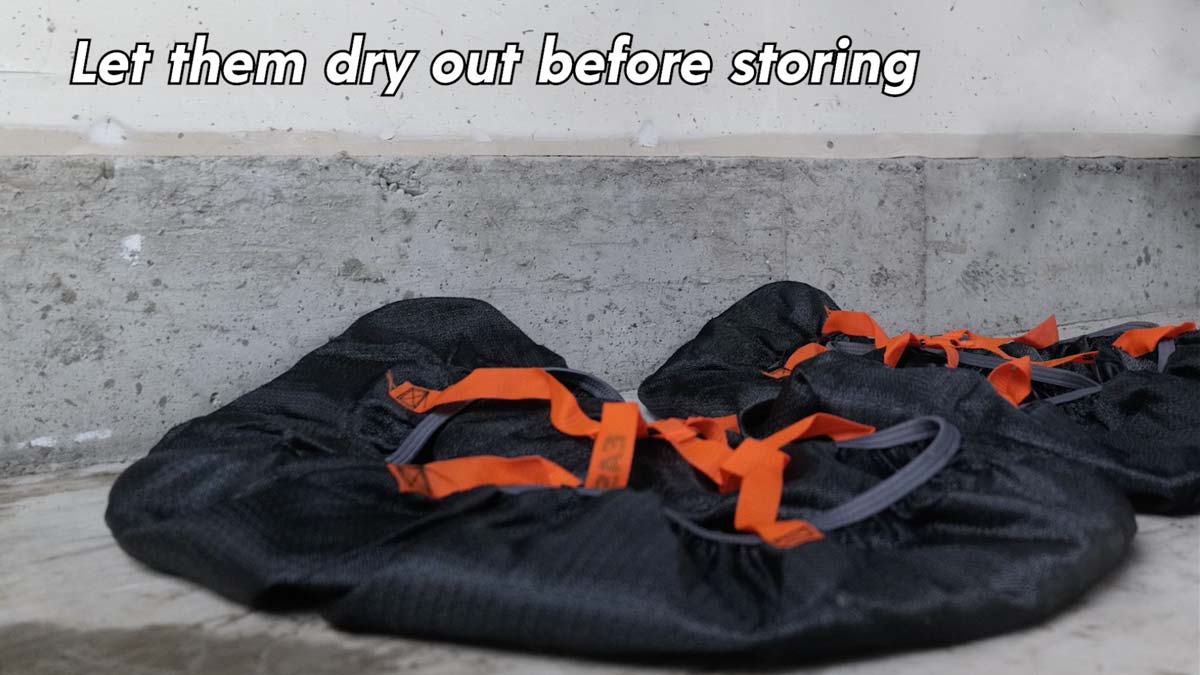 Tires Socks Come with Our Return Guarantee
Remember, if your tire socks are unused at the end of winter, you can return them to any Les Schwab for a full refund in the spring.
Les Schwab is Your Winter Traction Headquarters
Be ready for anything the weather throws your way. Get a set of tire sock traction devices along with a few tips on how to install them, at Les Schwab. Want more tips on winter road safety? See 19 Winter Driving Resources You Can't Do Without.
Get More Winter Tips