Les Schwab Tech Tip: How Flat Tire Repair Works
The tires on your vehicle come in contact with a lot of roads, highways, and more. Sometimes items on those roads include nails, screws, or other objects that can find their way into your tires. This is typically what causes a flat. At Les Schwab, we're proud to fix flat tires across the West, and get you and your family safely back on the road. Here's a quick rundown of our process that helps us fix almost 2-million flats at year — often at no charge.
Step 1: We put your vehicle on a lift and perform an inspection. This includes looking over the tread of the tire, the sidewalls, stem (air valve), and looking for exposed belts. This first step can often tell us if your tire can be repaired or needs to be replaced.
Step 2: We remove the wheel and tire assembly. To find all possible issues, we submerge the whole wheel and tire assembly in a water tank to locate and mark the cause of the leak. Once again, the tire expert will determine if the flat can be repaired.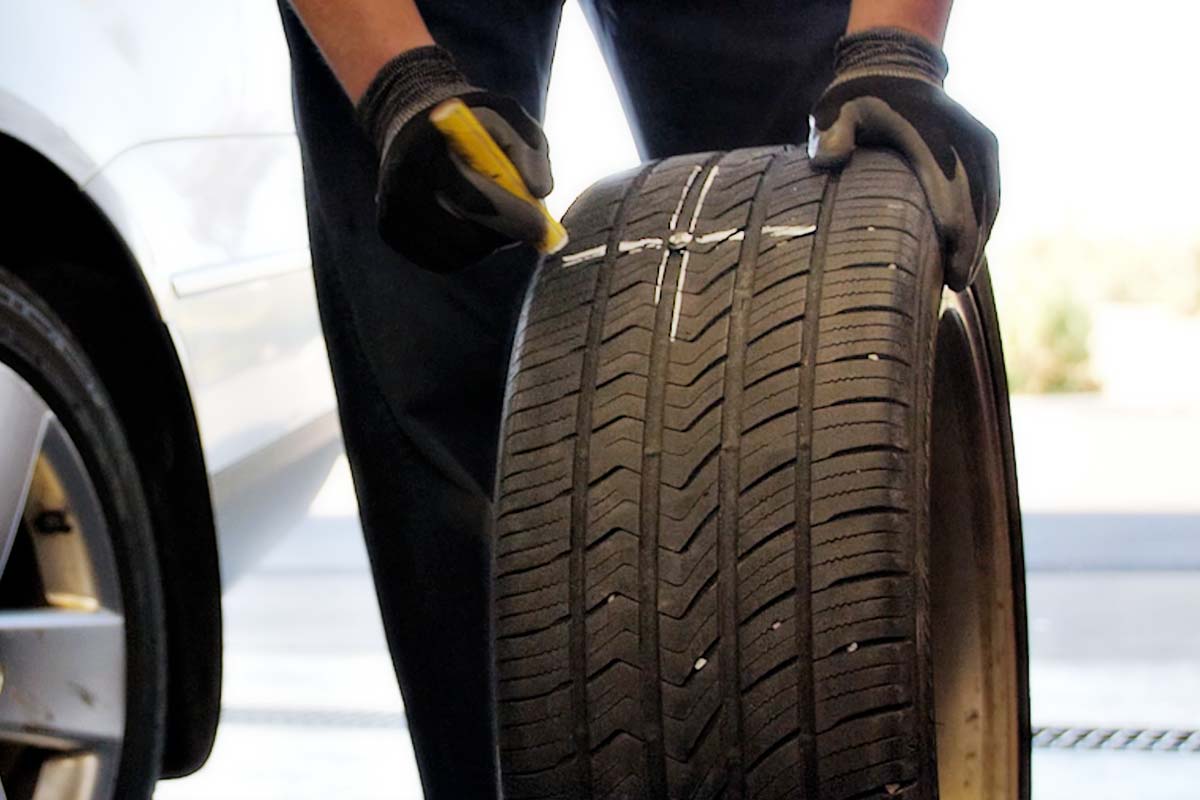 When Replacement is Necessary
According to the Tire Industry Association guidelines, all repairs on any tire are limited to the tread area, not on the shoulder or sidewall. If your tire is damaged beyond repair, or the sidewall is damaged, the tire should be replaced.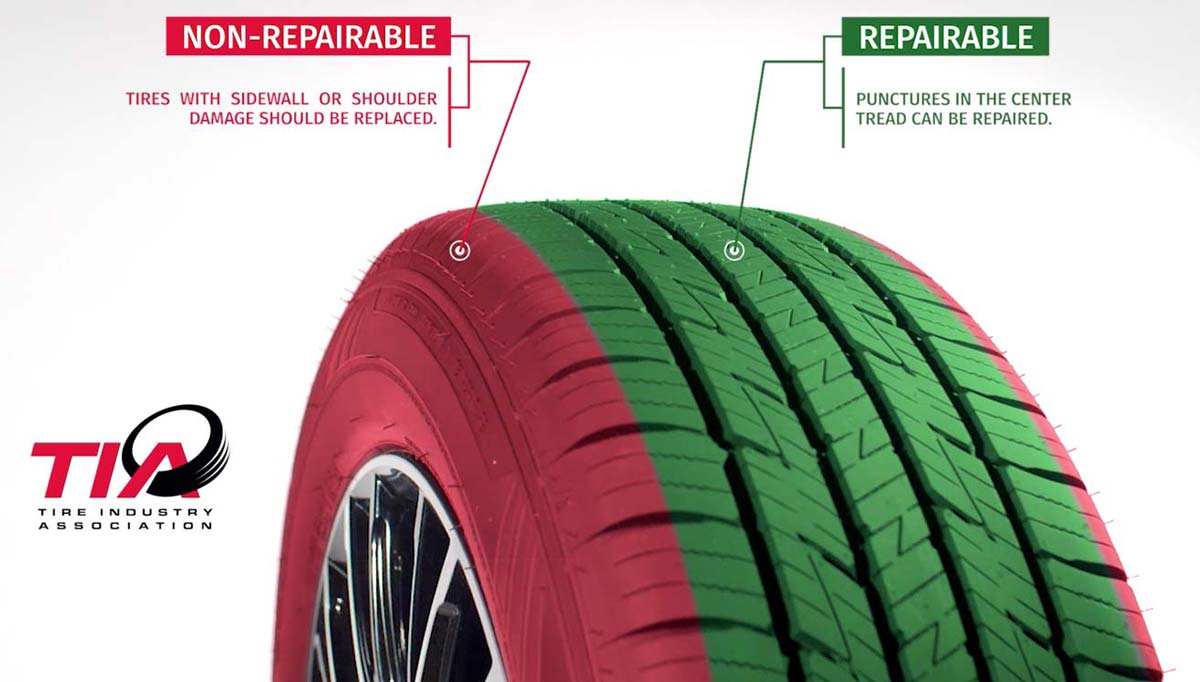 Step 3: If it can be repaired, the technician working on your vehicle will remove the tire from the wheel and prep it inside and out.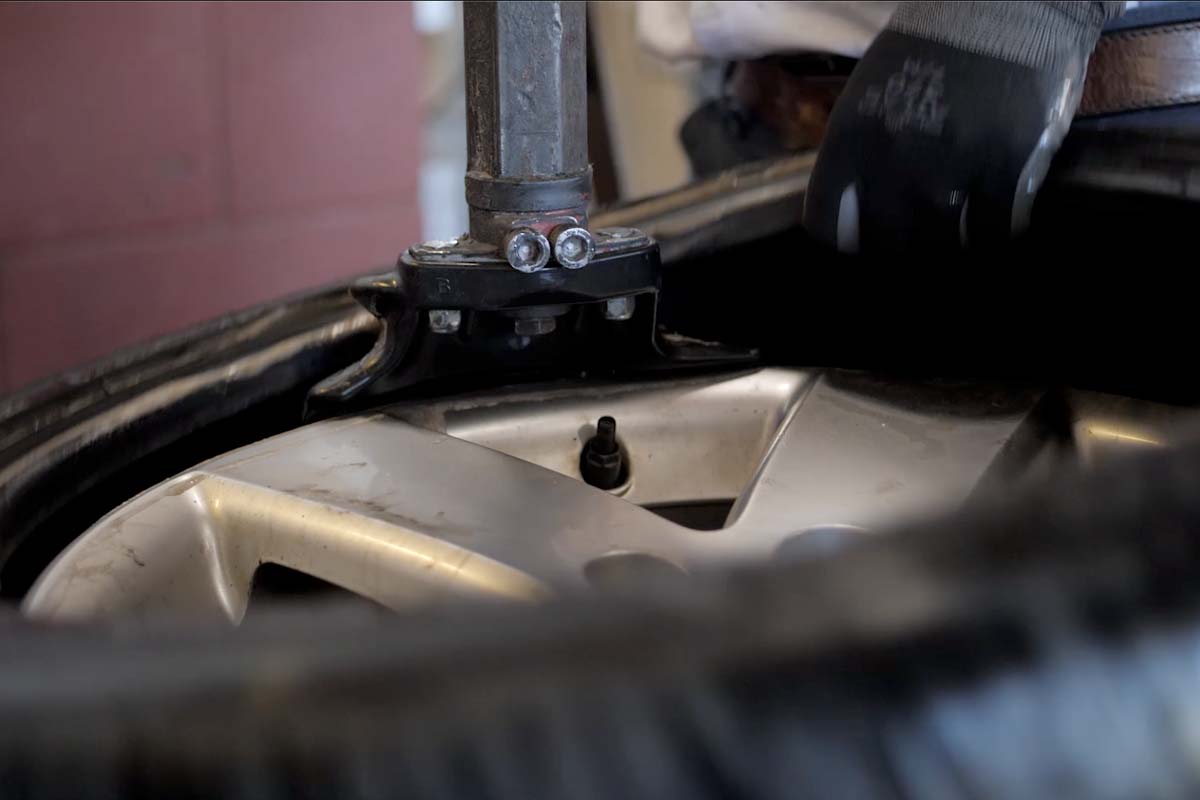 Step 4: Oftentimes, we remove the object and drill the damaged area at the angle the object entered the tire. We then buff and clean the inside, cement it, then apply a plug/patch combination and sealer. Depending on the angle of the puncture, a 2-piece patch may be required.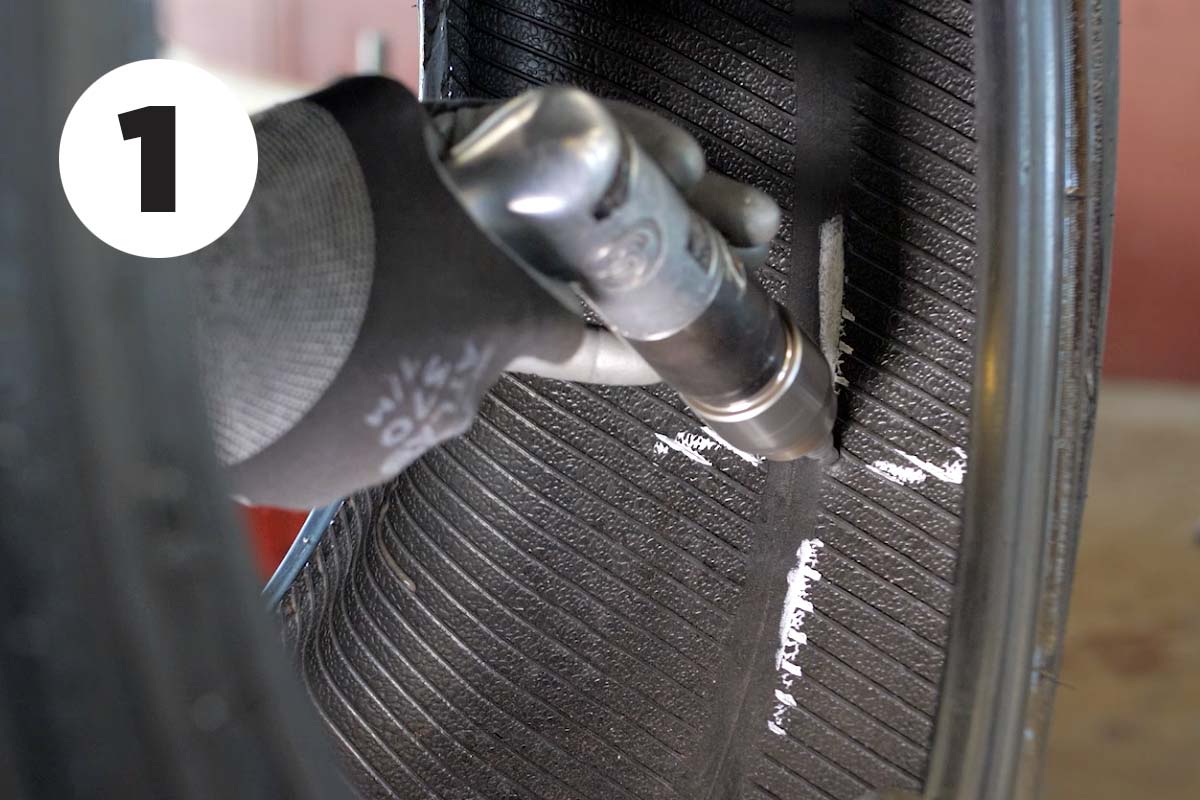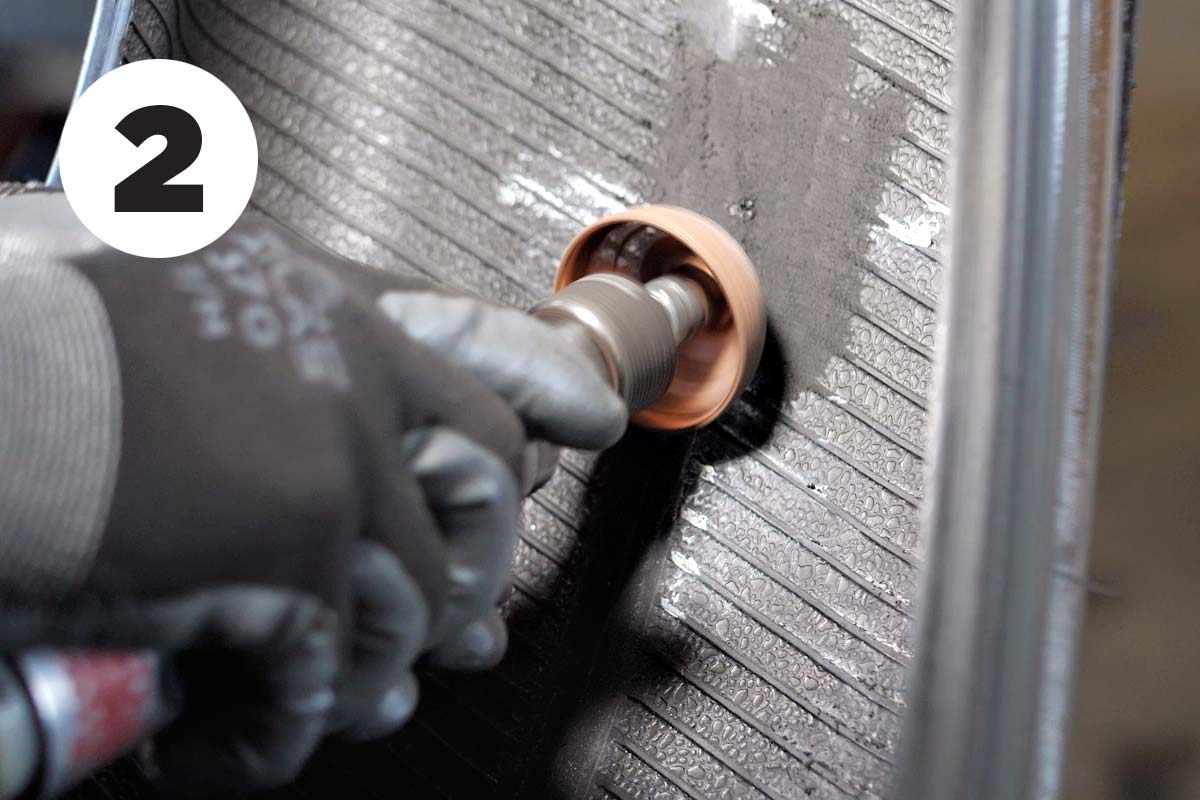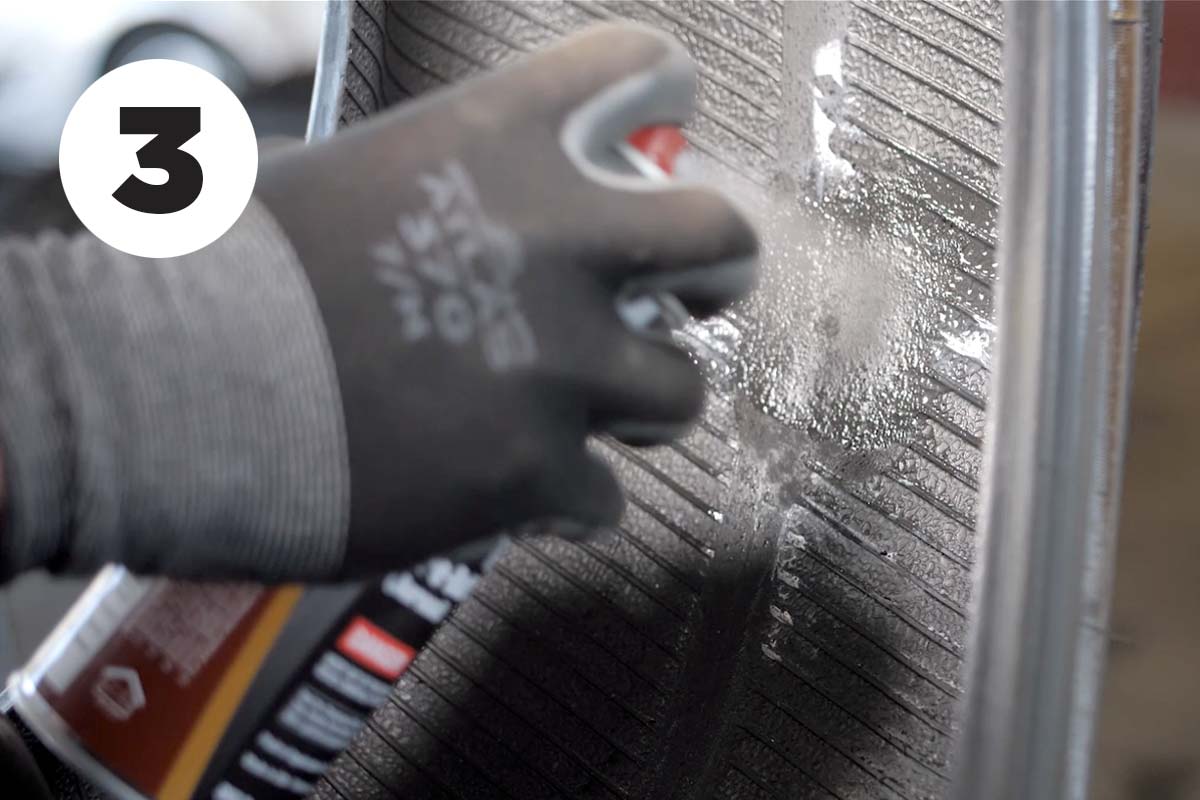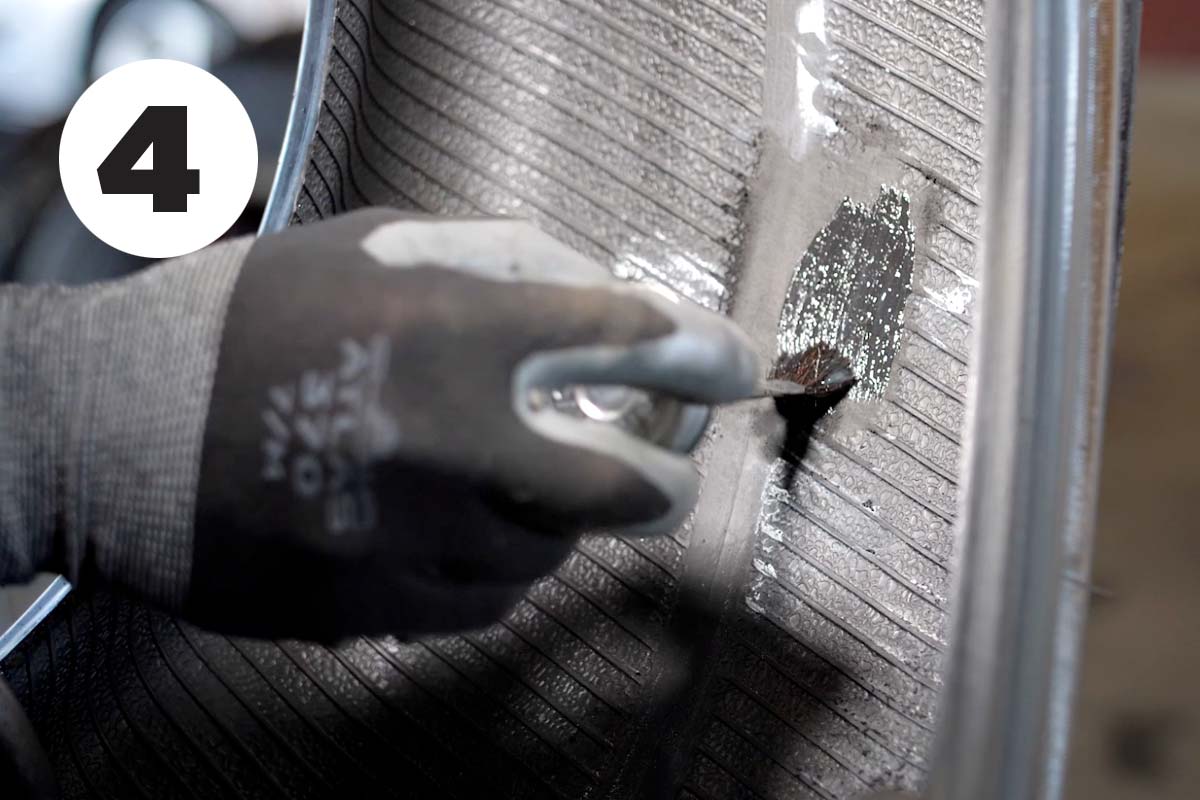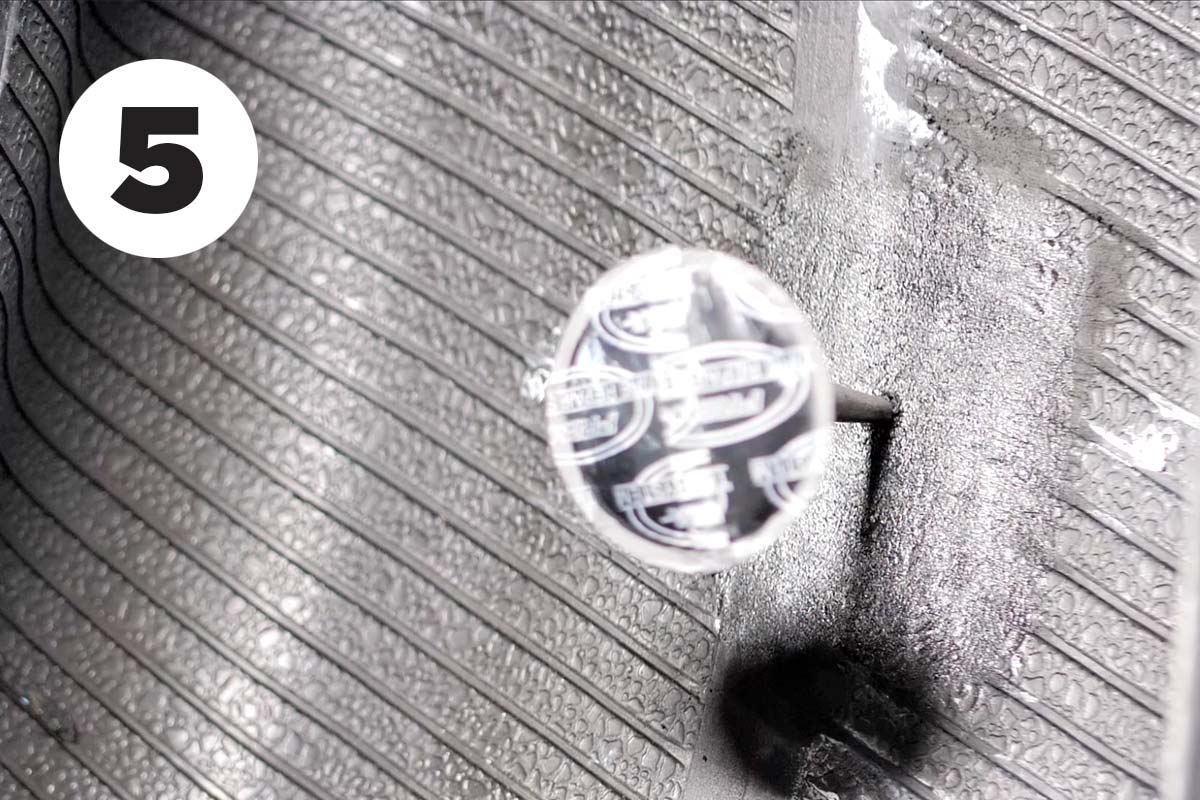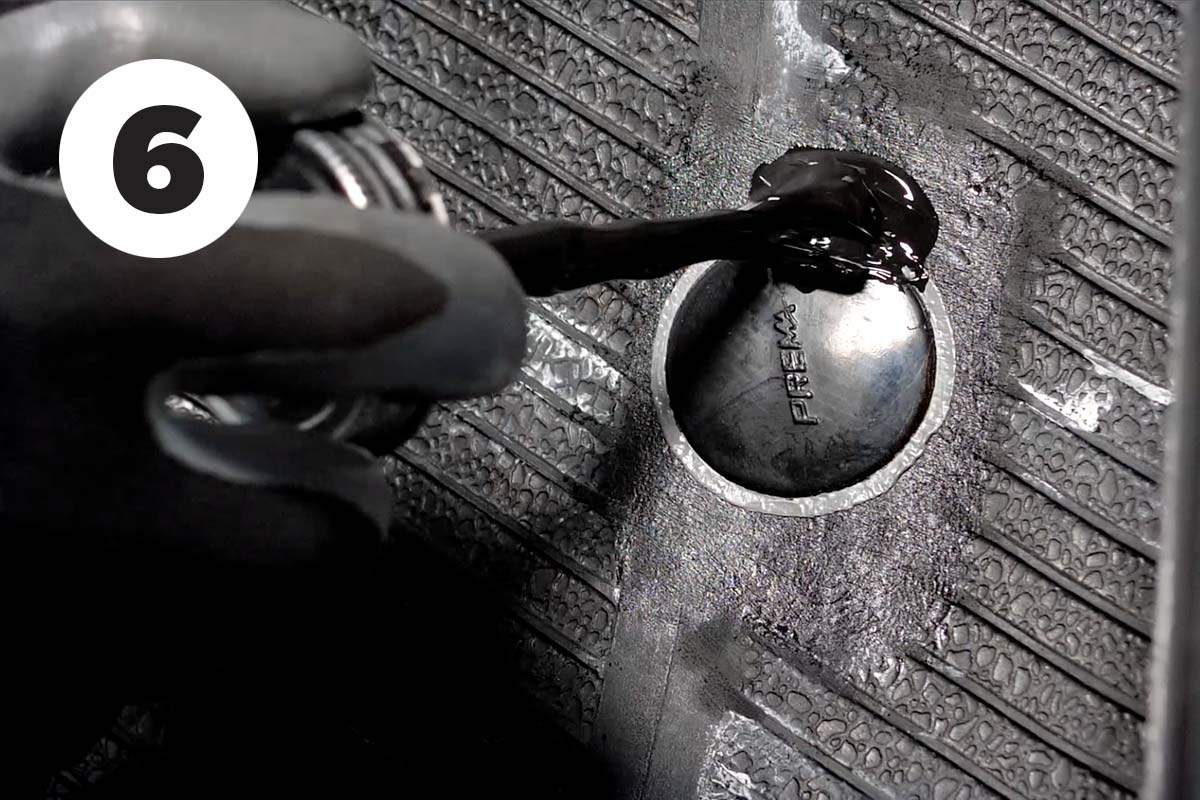 Step 5: Before reinstalling the wheel, we double-check the patch by placing the tire and wheel in a water tank. This is done to verify the patch was done properly and there are no leaks.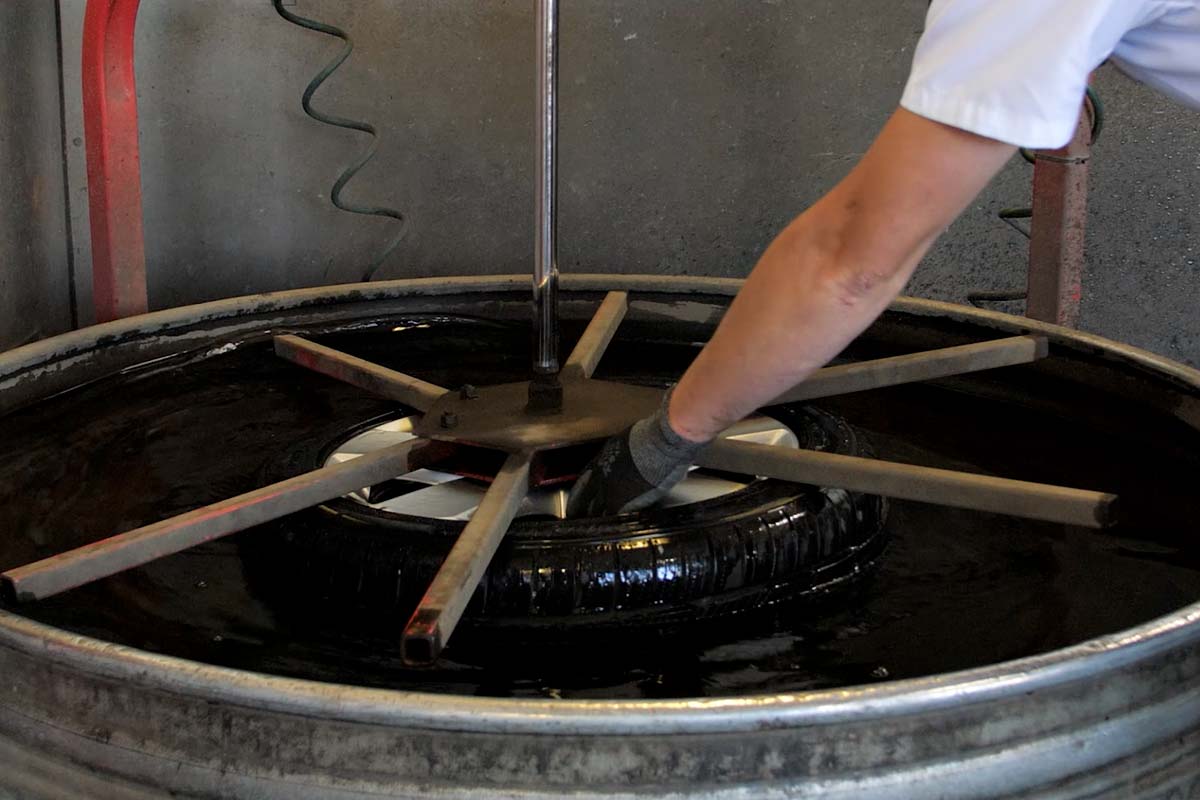 Once your tire is back on your vehicle, we'll check the pressure on all four tires. Then, we'll ensure Tire Pressure Monitoring System is reset as part of our World Class Customer Service. After that, you're good to go.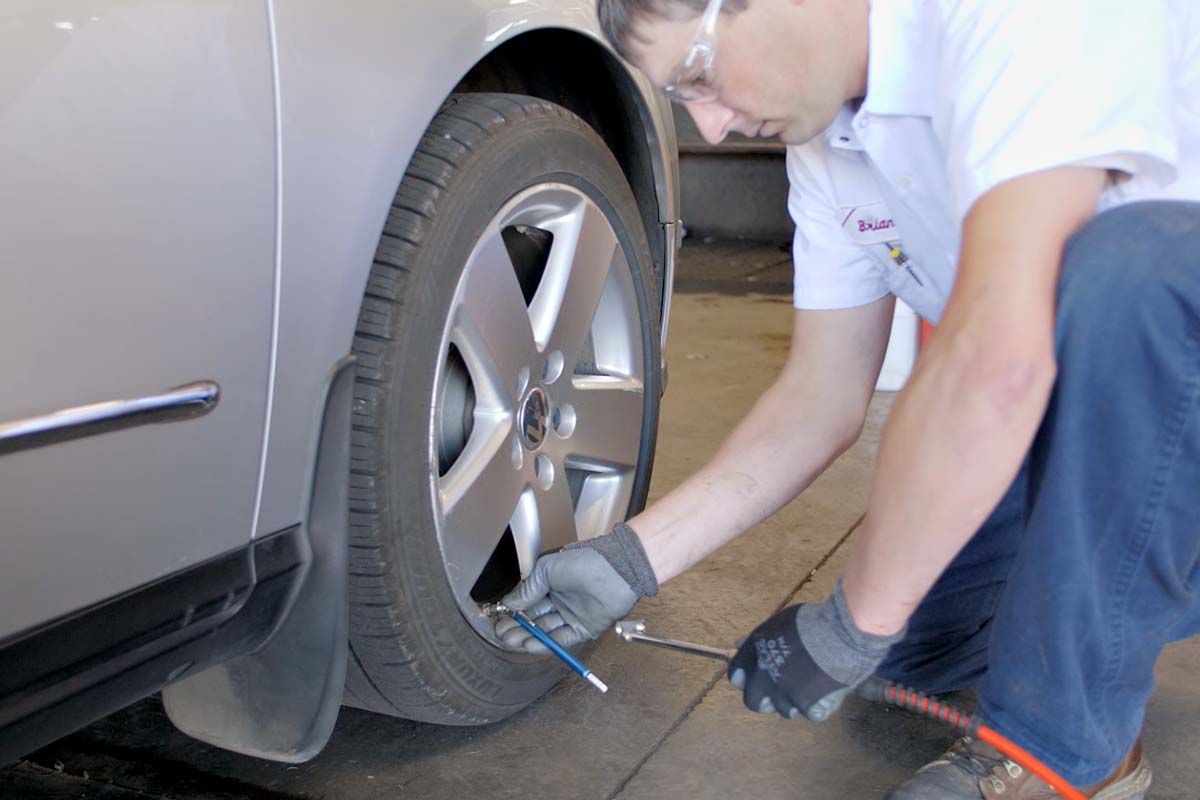 Get the Les Schwab Tire Warranty
When you buy your tires from Les Schwab, they come with our Best Tire Value Promise, including free flat repairs. And when you bring your flat tires into Les Schwab for repair, you'll go home with information on your repair, your tire's tread depth, air pressure, and information on what caused the leak.
Schedule a Flat Repair