Understanding UTQG and its Limitations
The U.S. Department of Transportation (DOT) along with the National Highway Traffic Safety Administration (NHTSA) created a series of tire tests called the Uniform Tire Quality Grade Standards (UTQG). While having a set of standards is a good thing for consumers, UTQG is not used industry-wide, which is why it's a good idea to understand the testing process, what this testing means to you, and why it's safe to buy tires that do not have a UTQG rating.
Not All Tires are UTQG Tested
Since manufacturers are expected to test their own tires, those test results can be skewed due to testing limitations and requirements. In fact, each manufacturer chooses their own baseline (Course Monitoring Tire (CMT)) tire against which they conduct their tests. That's why not all test results are the same across different brands of tires, making it difficult to compare and shop based solely on UTQG ratings.
Is it normal for some tires to not have a UTQG rating? Yes. The UTQG test is not required for many types of tires, including temporary spare tires, trailer tires, winter tires, medium and larger truck tires, non-passenger car tires, or tires under 12" in diameter.
How to Interpret UTQG
When looking at UTQG ratings on tires, here's how to interpret the information.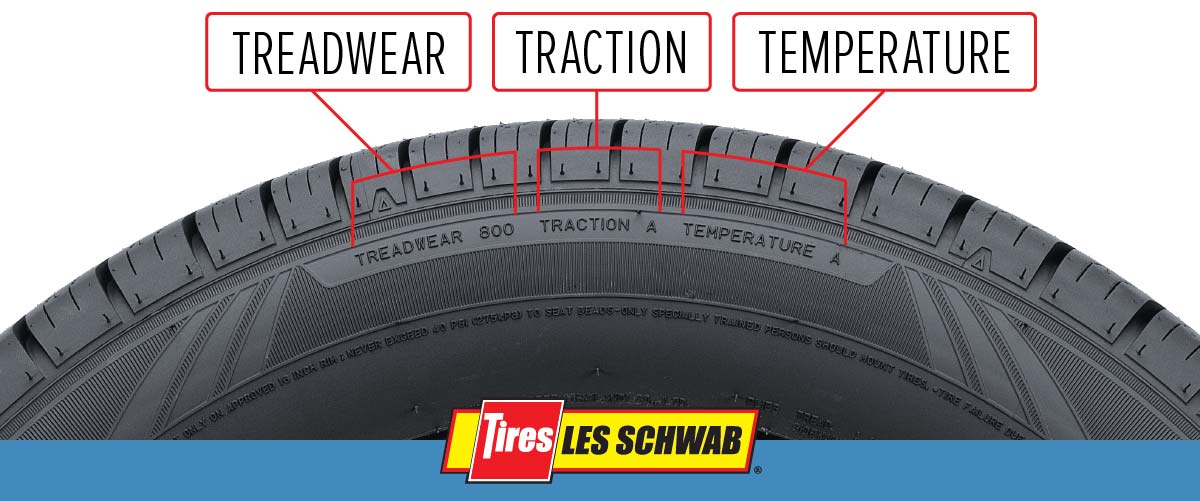 Treadwear: Using a baseline CMT, tests show how well tires compare over a distance of 7,200 miles. During the test, tires are rotated, and the alignment and tire pressure are checked and adjusted as needed. A score of 100 means the tires performed just as well as the CMT. A 200 score indicates that it should last twice as long, and a 400 is equal to four times as long.
Traction: This test gives tires a grade from AA (the best) to C. The test checks a tire's ability to stop on a straight, wet surface. The test does not look at dry braking, cornering on a wet surface, or traction in ice and snow. High-performance tires usually get the AA grade with a majority of tires getting an A. Very few tires receive a B or C.
Temperature: This part of the test grades the tire's ability to maintain its integrity at speed. Nearly 90% of all tires achieve an A (over 115 MPH) or B grade (between 100-115 MPH).
We're Your Tire Experts
While these numbers offer some useful information, there are many other factors to consider when evaluating and comparing tires besides the UTQG rating, including how the tire will perform in specific conditions. The tire experts at Les Schwab can help you make the best choice based on your specific needs including driving habits.
Find Your Store