Despite Paralysis, Man Stands up to Renew Wedding Vows
George Myers hadn't stood upright since 1991, after his back broke in a logging accident. The injury left him paralyzed from the chest down and permanently confined to a wheelchair. Though it was a new way of life, he and his wife, Debbie, were determined to make the best of it together.
For the couple's 45th anniversary, they decided to renew their vows. George wanted a way to stand beside his wife. Debbie did some research and identified a unique wheelchair that would enable George to stand for the ceremony and more.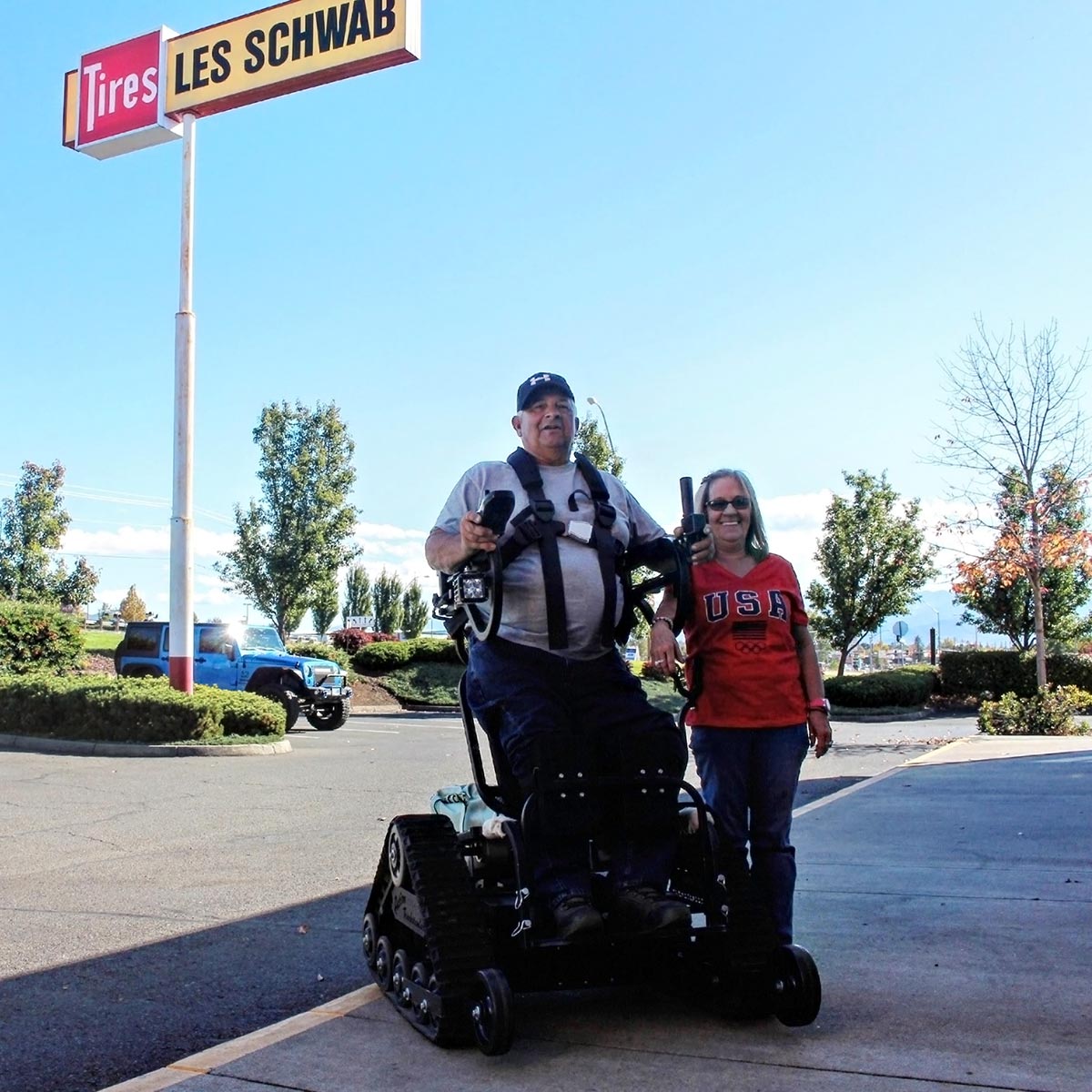 Thanks to a generous grant from the Action Mobility Foundation, donations from Les Schwab Tire Centers and GoFundMe contributors, George and Debbie were able to obtain the special wheelchair. The couple stood together for the first time in decades as they renewed their vows. "She rode out on the chair with me," said George. "It was slick!"
George says the chair has completely changed his life, restoring his ability to once again enjoy hunting with friends, teaching his grandchildren how to fish and tending to little handiwork projects around the home. "The other day, I went out and built a fence in it," he said of his chair. "I wouldn't be able to get around in anything else."
George is a friend and important member of the community here in Southern Oregon. Les Schwab Tire Centers is honored to help the Myers have the ceremony they'd dreamed of, and to get George back to enjoying some life experiences he was missing. Here's to many more years together, George and Debbie!
Find Your Store