Kern County Fair Junior Livestock Auction is a Local Favorite
There were a lot of good reasons to attend the Kern County Fair, including great food and fun rides. This year, we got to see the Beach Boys and John Michael Montgomery in concert.
One of the best reasons to attend is to check out the hard work that local FFA and 4-H youth have put into raising their livestock.
This year's Junior Livestock Auction was another chance for Bakersfield Les Schwab managers to meet those kids and purchase some award-winning animals. We were honored to have bought some of the biggest winners, including the Reserve Champion Turkey Hen, Reserve Grand Champion Turkey, as well as the Rabbit Grand Champion, and Poultry Reserve Champion. As part of a longstanding Les Schwab tradition, we donate these animals back to the kids who raised them.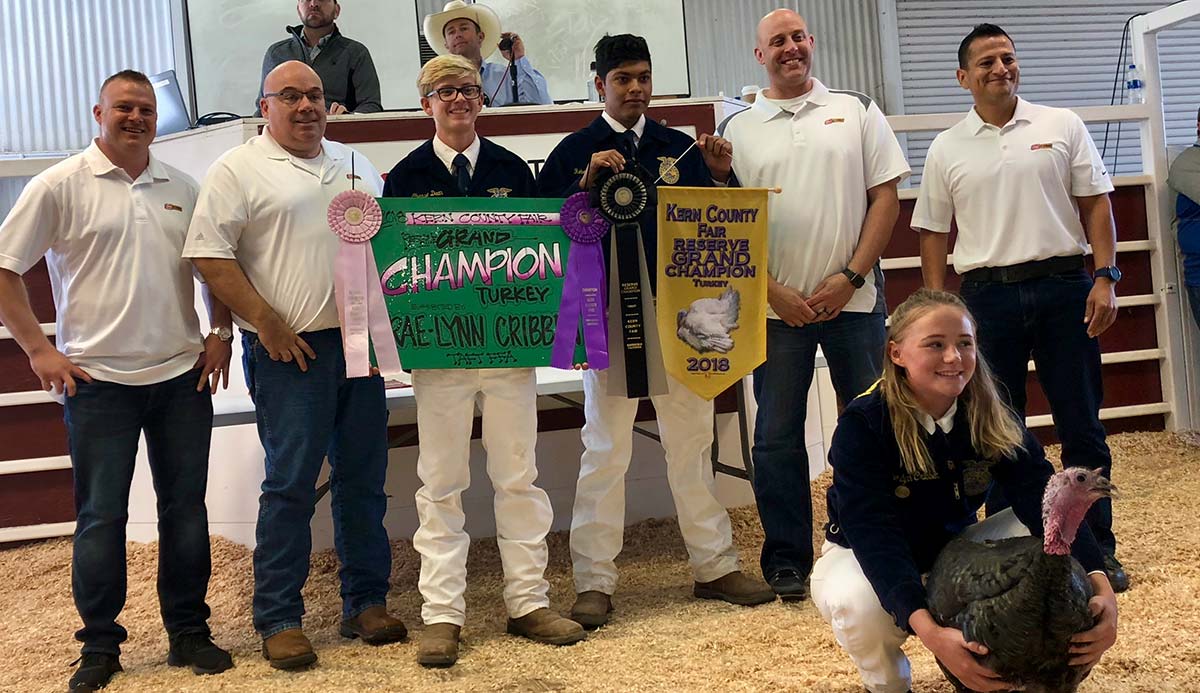 While the numbers are still being tallied for 2018, over the past four years, the junior auction has brought in a total of over $11 million. Les Schwab is proud to be a part of that local tradition to support hard-working students, the FFA, the Kern County Fair Junior Livestock Auction, and other groups dedicated to the notion of hard work, dedication, and fairness.
Find Your Store