RESPECT Program Pays Surprise Visit to Wilson High
In 2013, rookie guard Damian Lillard, along with the Portland Trail Blazers and Les Schwab Tire Centers, tipped off a regional anti-bullying campaign that encourages everyone to stand up for the rights of others and to show respect for all people.
The RESPECT campaign began with a series of 30-second television and radio public service announcements featuring Lillard. The first showed more than 20 local youth from the Portland mentoring nonprofit Friends of the Children reciting the respect pledge and encouraging everyone to join by signing the "Respect, Pass it On" manifesto.
The PSAs directed viewers to the website nba.com/blazers/respect, where they could take the pledge digitally by using their Facebook account, or by printing and signing a paper copy of it. The campaign succeeded right out of the gate: It registered 1,800 pledges in the first 24 hours, and to date over 6,500 people from Portland, Oregon, and surrounding areas have committed to the pledge.
Lillard has been a Special Olympics Ambassador since he was 17. And he helped coach the Special Olympics Unified Sports Game during the 2013 NBA All-Star Weekend in Houston, Texas. In an interview with the Deseret News in 2014, he discussed how close to his heart the campaign is.
"I've seen too many of the negative effects that bullying has on people, especially kids," Lillard said. "Now that I've learned how many people look up to us as NBA players, I want to make the most of it by getting behind positive initiatives like anti-bullying."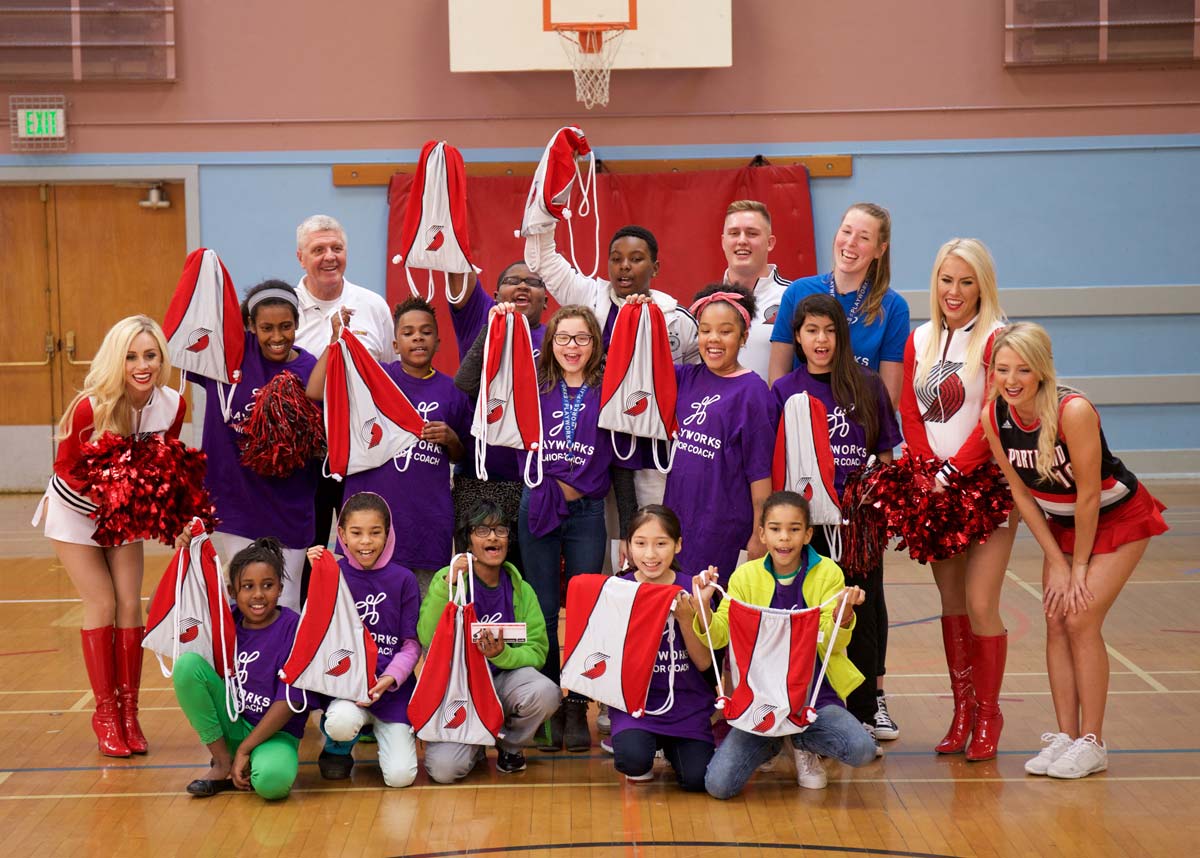 In the second year of the pledge, students submitted stories of how they were showing respect, and the Trail Blazers selected three of them to feature in the next PSA.
Every year, Damian visits a Portland area high school to discuss why respect is important and reward schools and organizations that are leading the respect movement. This year, the RESPECT program surprised Wilson High School Special Olympics Unified Sports participants and Playworks Junior Coaches with a visit from the BlazerDancers and Stunt Team as well as tickets to an upcoming game.
Les Schwab is pleased to partner with Damian Lillard and the Trail Blazers to raise awareness about bullying in schools. Showing respect to everyone is important to creating thriving communities. Our employees have taken the RESPECT pledge, and we encourage others to join the campaign.
Find Your Store