What's the Difference Between Aluminum and Steel Wheels?
Wheels and rims are made with several types of alloys, or blends of metals, with different handling characteristics, maintenance needs and upsides. Here's a short guide to the two main types of automotive wheel materials and how they differ, for those shopping for aftermarket wheels.
Aluminum Alloy Wheels
Aluminum wheels (sometimes called alloy wheels) are built with a blend of aluminum and nickel. The majority of wheels today are cast aluminum alloy, meaning they're made by pouring molten aluminum into a mold. They are lightweight but strong, withstand heat well and are generally more attractive than steel wheels. They come in a very wide variety of finishes and sizes. Aluminum wheels are a good choice for a balance of performance, cost, aesthetics, and gas mileage.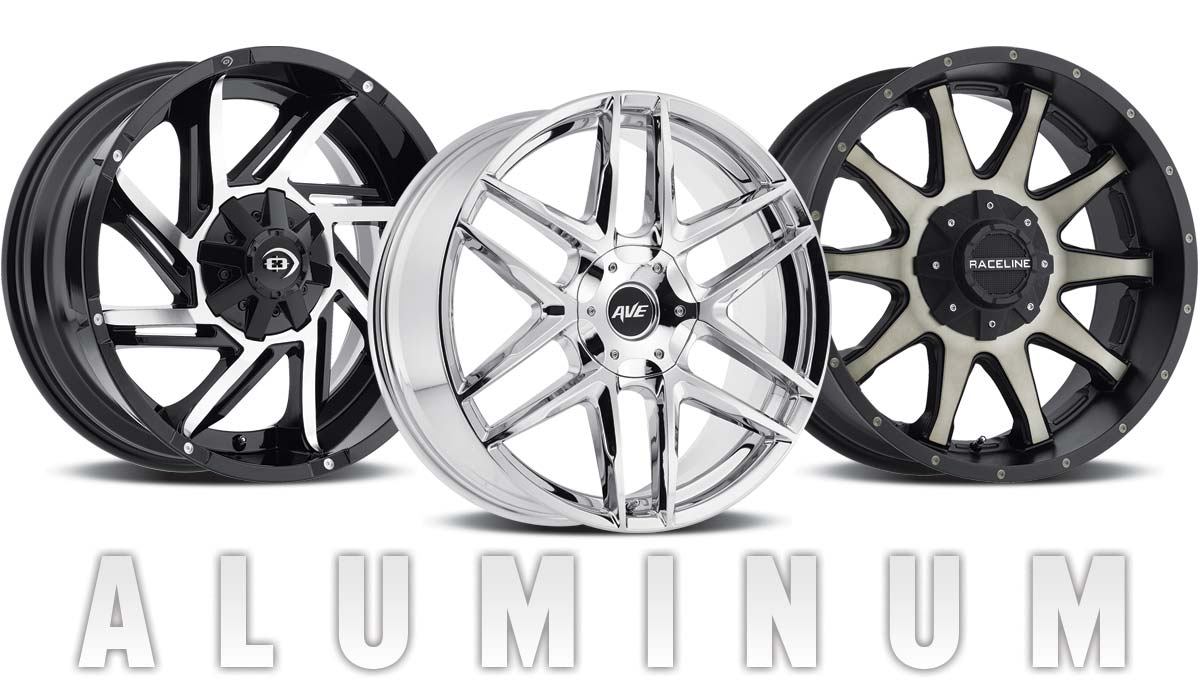 Steel Wheels
Steel wheels are made with an alloy of iron and carbon. They are heavier but they're more durable and can be easier to repair and refinish. Because of the way they're made — cut out on a press and welded together — they don't offer all the aesthetic spoke choices of other wheel types.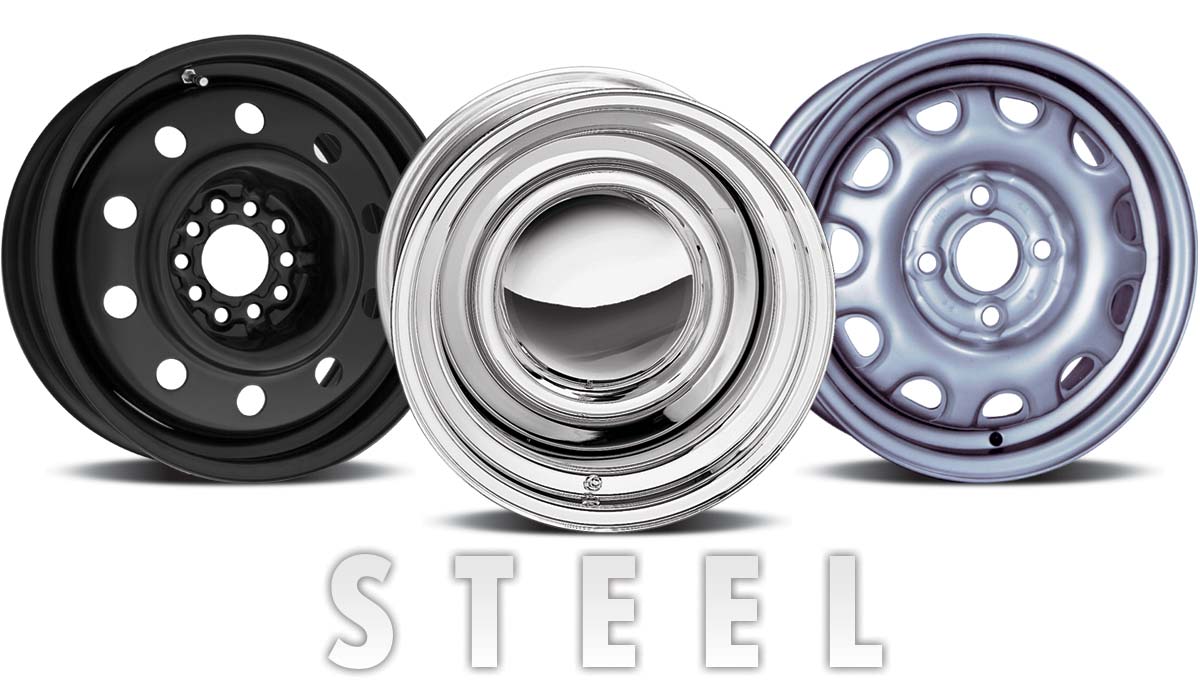 Though their heavier weight may dampen acceleration, agility and fuel efficiency, steel wheels can offer more resistance to impact cracks. They can also be more resistant to damage from deicers, gravel and brake dust, making them more popular for winter driving. Steel wheels are generally less expensive than aluminum wheels.
Here's a breakdown comparing the characteristics of the two wheel material choices.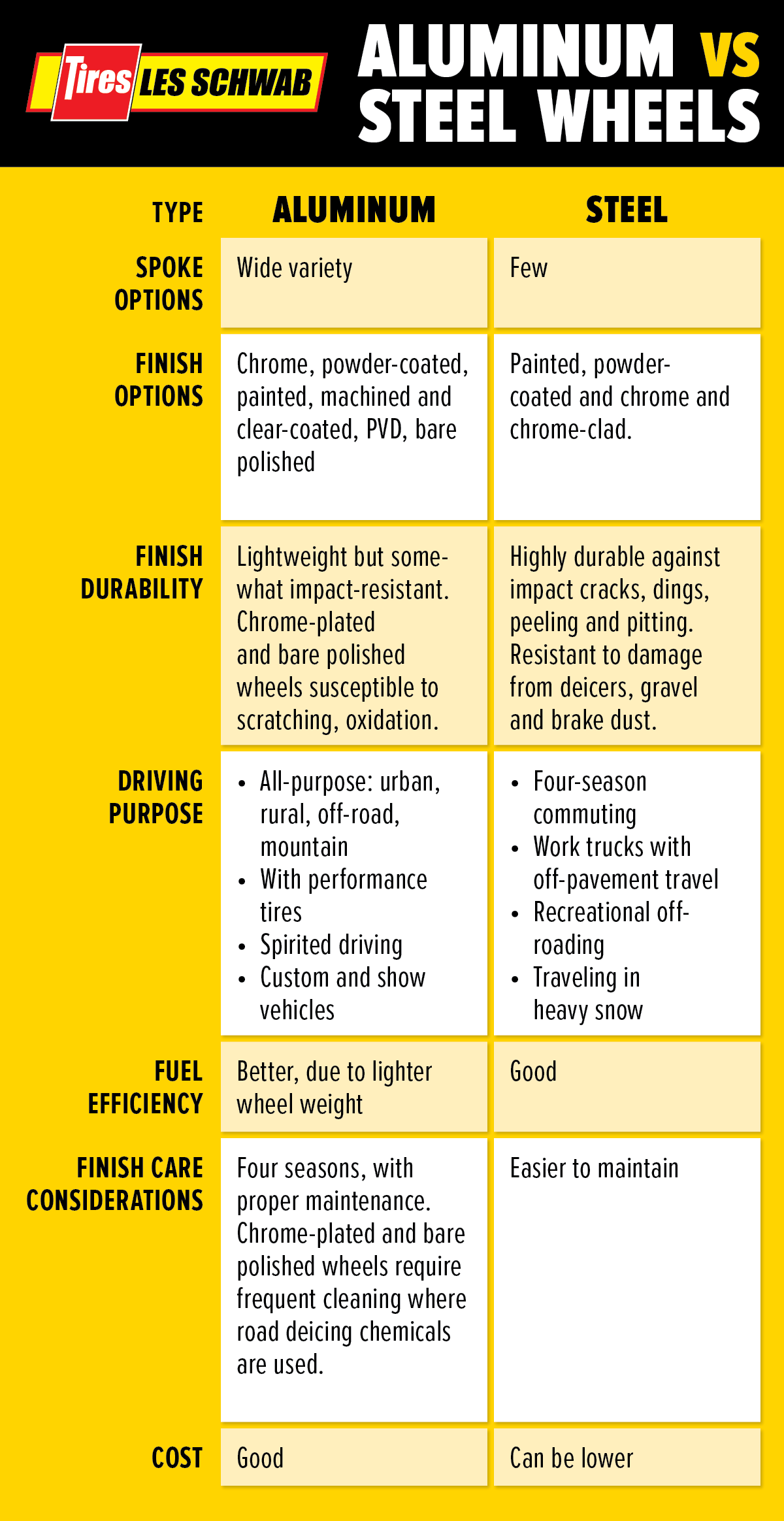 Wheel material is only one factor of many in selecting custom wheels and rims. Learn about wheel finishes and other tips on shopping for wheels in our Learning Center.
Or just stop by any Les Schwab to talk to an expert.